Overcoming Commission Challenges in the Pharmaceutical Industry (+ Tools)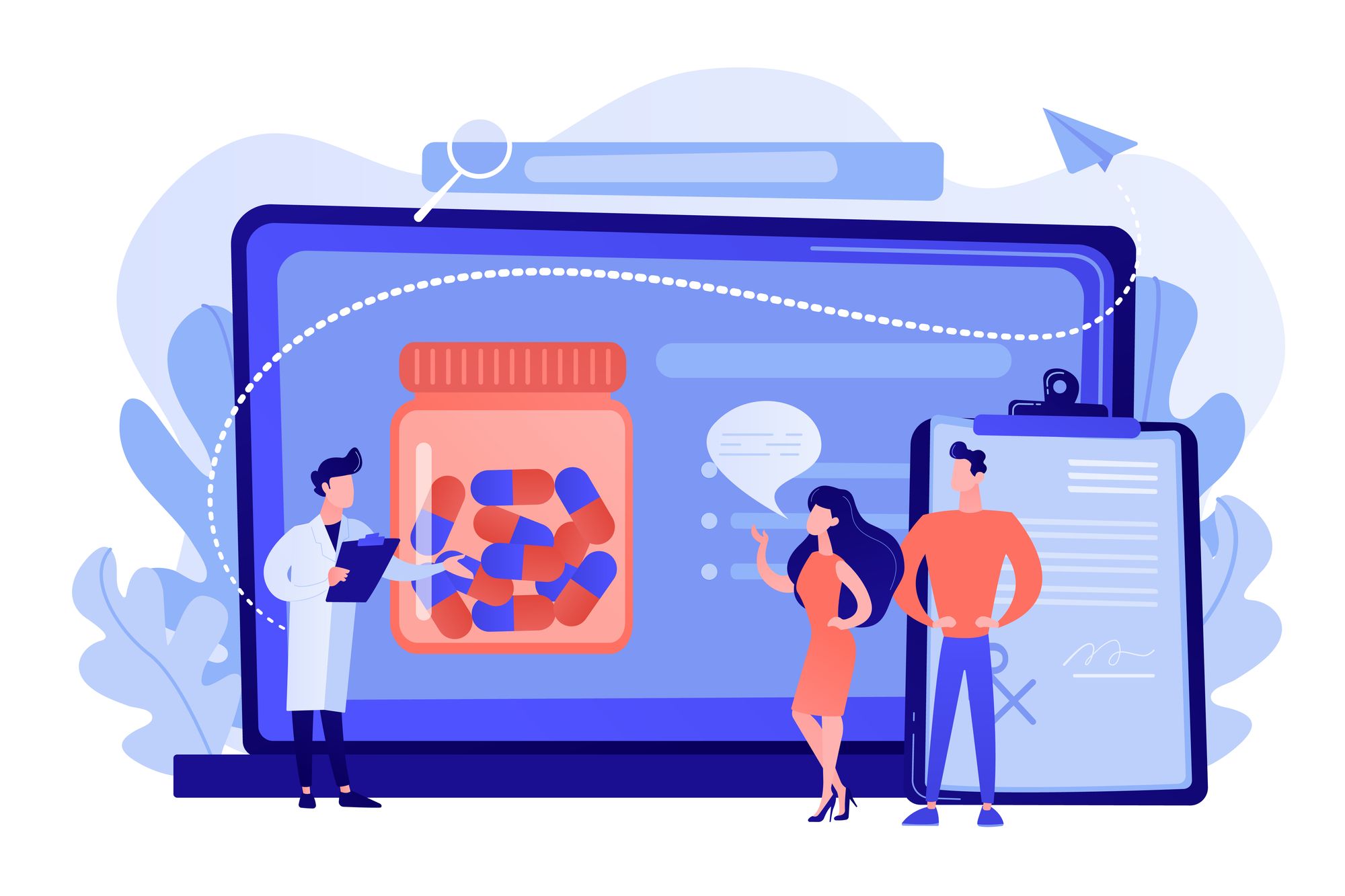 Executive Summary: The pharmaceutical industry encounters unique commission challenges such as:
Complex sales processes involving multiple stakeholders and touchpoints.
Variable pricing and discounts.
Diverse sales channels.
Product launches and lifecycle management require quick adjustments to commission plans.

This article covers these challenges in detail, and to address these challenges, it also introduces ElevateHQ and other top commission management tools that automate calculations, provide transparent dashboards, and optimize incentive plans.
---
As pharmaceutical companies strive to reach new heights, they encounter a distinctive set of commission challenges that require strategic solutions.
From navigating complex sales processes involving multiple stakeholders to dealing with variable pricing and discounts, the intricacies of commission management in the pharmaceutical sector demand attention.
Wondering how you can tackle these challenges?

Stick around to find out.
In this article, we'll cover the four common commission challenges in the pharmaceutical industry. We'll also highlight the top four commission management tools, along with their key features and pricing plans.
4 Major Commission Challenges in Pharma Industry
In the pharmaceutical industry, there are several unique commission challenges that organizations may face. These challenges include:
1. Complex sales process
Selling pharmaceutical products involves navigating complex sales processes that often span across multiple stakeholders and touchpoints.

Sales reps engage with healthcare professionals, hospitals, pharmacies, insurers, and other decision-makers.

The sales cycle can be lengthy, with interactions occurring over several months or even years before deciding to purchase. Tracking these interactions and attributing them accurately to individual sales representatives can be hard to track, as multiple reps may be involved in different stages of the sales cycle.

A comprehensive commission management solution can help track and document these interactions, ensuring fair commission allocation based on each rep's contributions.
2. Variable pricing and discounts
In addition to multiple touch points, the commission can also vary based on rebates and discounts.

Let's understand how.

Pharma companies negotiate intricate pricing agreements with various entities, including healthcare providers, group purchasing organizations (GPOs), pharmacy benefit managers (PBMs), and government agencies.

And these agreements often involve volume-based discounts, rebates, and incentives. All these variables can be tied to specific performance metrics. Managing and tracking these pricing variations while calculating commissions can be complex and prone to errors.
3. Multiple sales channel
The pharmaceutical industry relies on a diverse set of sales channels to distribute products.

Some products may be sold directly to healthcare institutions, while others are distributed through wholesalers, distributors, and pharmacies.

Now, each channel may have its own commission structures, payment terms, and reporting requirements.

Managing commissions across these diverse channels can be a logistical challenge, especially when reconciling data from different sources.
4. Product launches and lifecycle management
Pharmaceutical companies frequently launch new products and manage existing ones through their lifecycle.

During product launches, companies may offer special incentives and higher commission rates to motivate sales reps to promote and drive the new product's success.

Moreover, as products mature or face generic competition, commission structures may need adjustments to sustain sales momentum and align incentives with changing market dynamics.

This requires making prompt adjustments to commission plans. And if you're managing commission on spreadsheets, it can quickly become a nightmare.
Top 5 Commission Management Tools
Choosing the right online solutions is essential to managing pharma commissions effectively.

Here are our picks for the best tools for the job:
1. ElevateHQ
ElevateHQ is a commission automation tool designed for small to medium-sized businesses. It offers a range of features that help streamline and automate commission management processes.

Key features:
Flexible rule definition: From tiered commissions and placement fee splits to clawbacks and bonuses, ElevateHQ can handle any level of complexity.
Manual updations: Provision to manually update your clean data if you're maintaining it on spreadsheets.
Manage team dynamics: Add or remove team members, change teams, roll-up structures, or assign new clients without breaking the accuracy of earnings calculation.
What-if simulation: Simulate possible scenarios to see your potential earnings.
Set up audit trails: Users can set up audit trails, approval flows, override rules, and access controls to ensure compliance and accuracy in the commission process.
Pricing:
Pricing plans start at $25/month per user.
2. Varicent Incentives
Varicent Incentives is an incentive compensation management software that empowers organizations to use compensation to drive revenue growth and improve efficiency strategically.

It is designed to address the challenges of managing complex commission structures in the pharmaceutical industry.

Key features:
Flexible plan management to align your strategy with sales execution.
Quota setting dashboard for setting realistic and attainable performance targets for your sales reps.
Offers AI-driven analytics tools to design, plan, and gain visibility into seller performance.
Provides in-app integrations to improve efficiency across the team.
Pricing:
Contact for pricing and a free demo.
3. SAP Commissions
SAP Commissions is an incentive compensation management software that enables organizations to maximize sales performance by creating, optimizing, and delivering strategic incentive compensation plans.

With this solution, businesses can shape sales behaviors, increase revenue, and gain transparency to maximize commission ROI while reducing errors.

Key features:
Intuitive drag-and-drop interfaces and preconfigured templates to create sales plans.
Enables sales representatives to raise disputes for faster resolution efficiently.
Use bonuses, multipliers, and performance insights to motivate sales personnel.
Get valuable insights with rich analytics and prescriptive AI recommendations.
Pricing:
Contact support to get a quote.
4. Oracle SPM
Oracle Sales Performance Management is a comprehensive solution that offers incentive compensation, quota management, and territory management solutions.

Fueled by a strong data foundation and machine learning, the software helps organizations increase revenue by aligning individual sales goals with the company's sales strategy.

Key features:
Create territories based on geography, product lines, business units, industries, named accounts, and more.
Align quotas with company objectives, individual seller goals, and rep performance criteria.
Calculate variable sales compensation and leverage unified customer data along with ERP and HCM integration.
Reduce disputes throughout the sales cycle with compensation visibility.
Pricing:
Request support to get a custom quote.
5. Xactly Incent
Xactly Incent is a cloud-based platform that helps organizations improve their sales performance and motivate their sales teams.

Key features:
Design and manage sales compensation plans.
Automates commission calculations – reducing errors that can occur with manual calculations.
Provides dashboards and customizable reports to help users monitor their progress.
Offers real-time reporting and analytics, allowing sales organizations to track their performance and identify areas for improvement.
Pricing:
Request a quote to get the exact pricing.
Wrap Up
From navigating complex sales processes involving multiple stakeholders to dealing with variable pricing and discounts, these intricacies demand attention.

However, with the right commission management tools, you can overcome these challenges.

Use these tools to align sales goals with company strategies, set realistic performance targets, and motivate sales personnel effectively.