Comprehensive

Commission Management Software for Finance & Accounting

Avoid death by a thousand spreadsheets.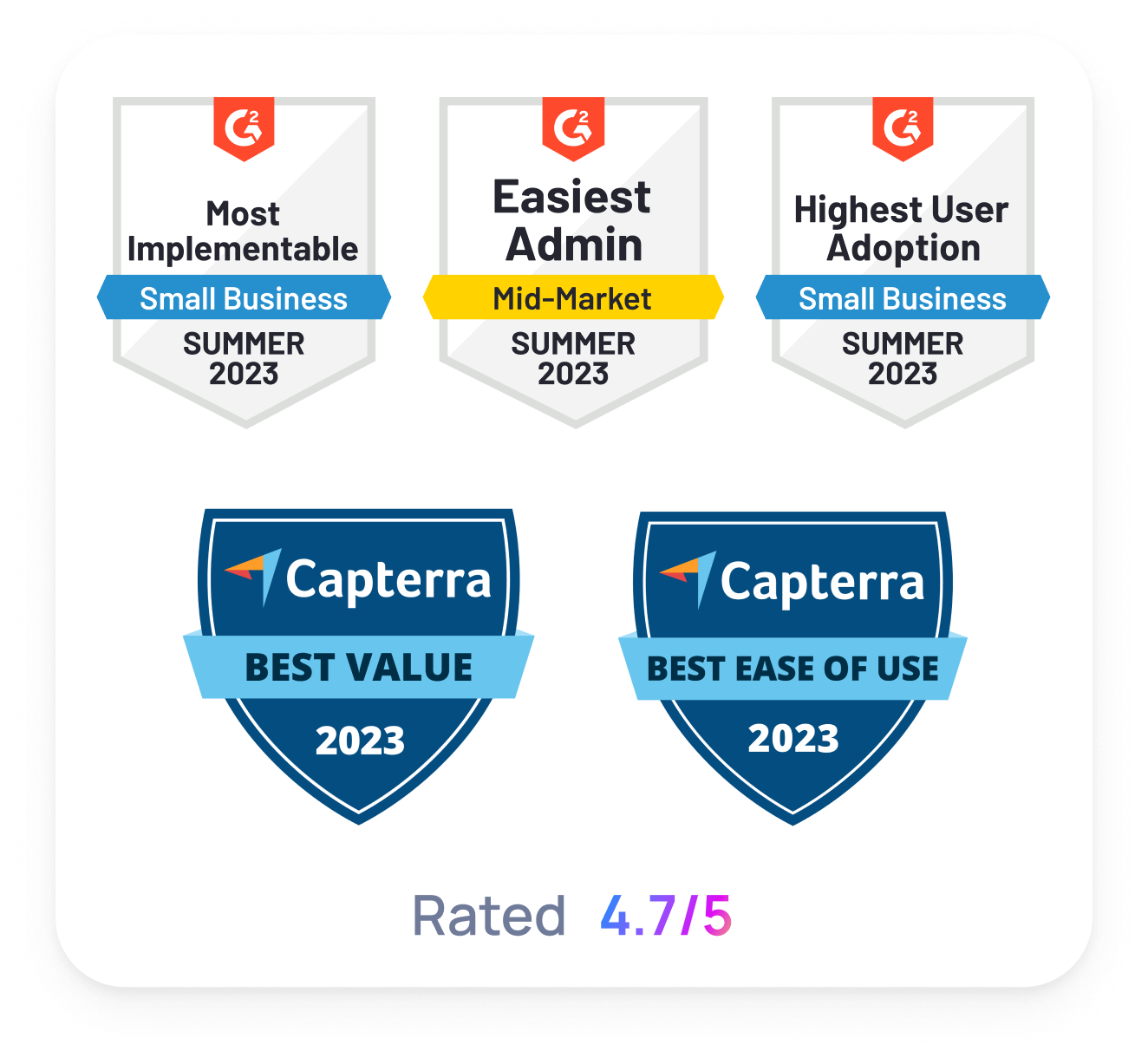 Streamline

budget flows with better tracking & audits

Stay on top of all commission-related changes with our agile, user-friendly solution. Oh, and did we mention that integrations with your existing accounting tools are a walk in the park?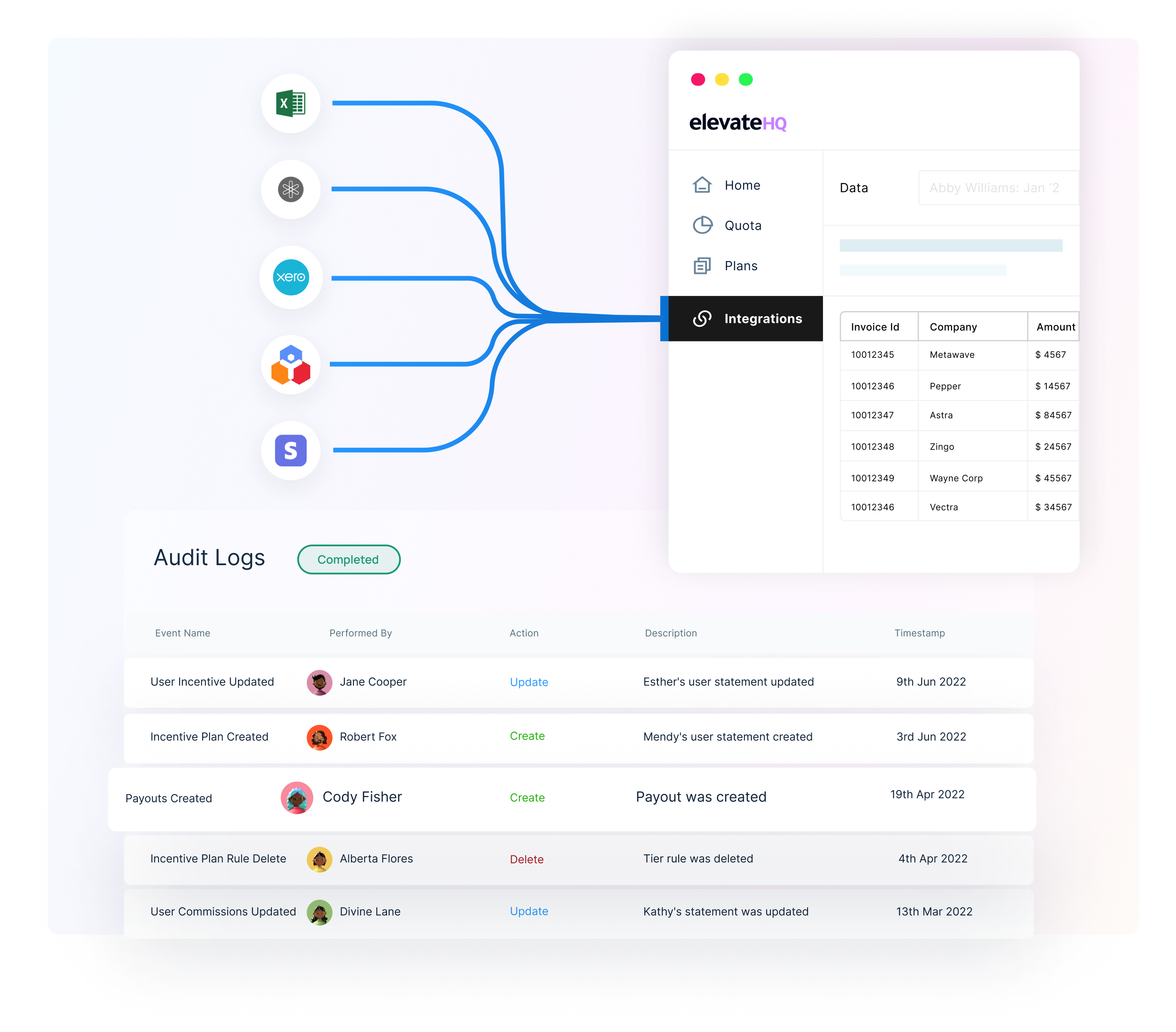 Commission Audits
Centralized audit trails to track any changes in commission statements, quotas, and plans. No more tedious data hunting and prepping.
Data integrations
One-touch connection to your favorite accounting & payroll tools. Now you can pool all your invoicing & payout data in one easy place.
Intricate

Data. Accurate Data.

The more you grow, the trickier it gets to track all your commission spends. We're here to make things simpler.
Detailed analytics
All your data in one powerful analytics engine. Generate bespoke data forecasts and charts, and gather deep insights into your commission spending.
Invoice reconciliation
Automatically map incoming invoices to their respective deals. ElevateHQ ensures your commissions remain accurate and hassle-free at all times.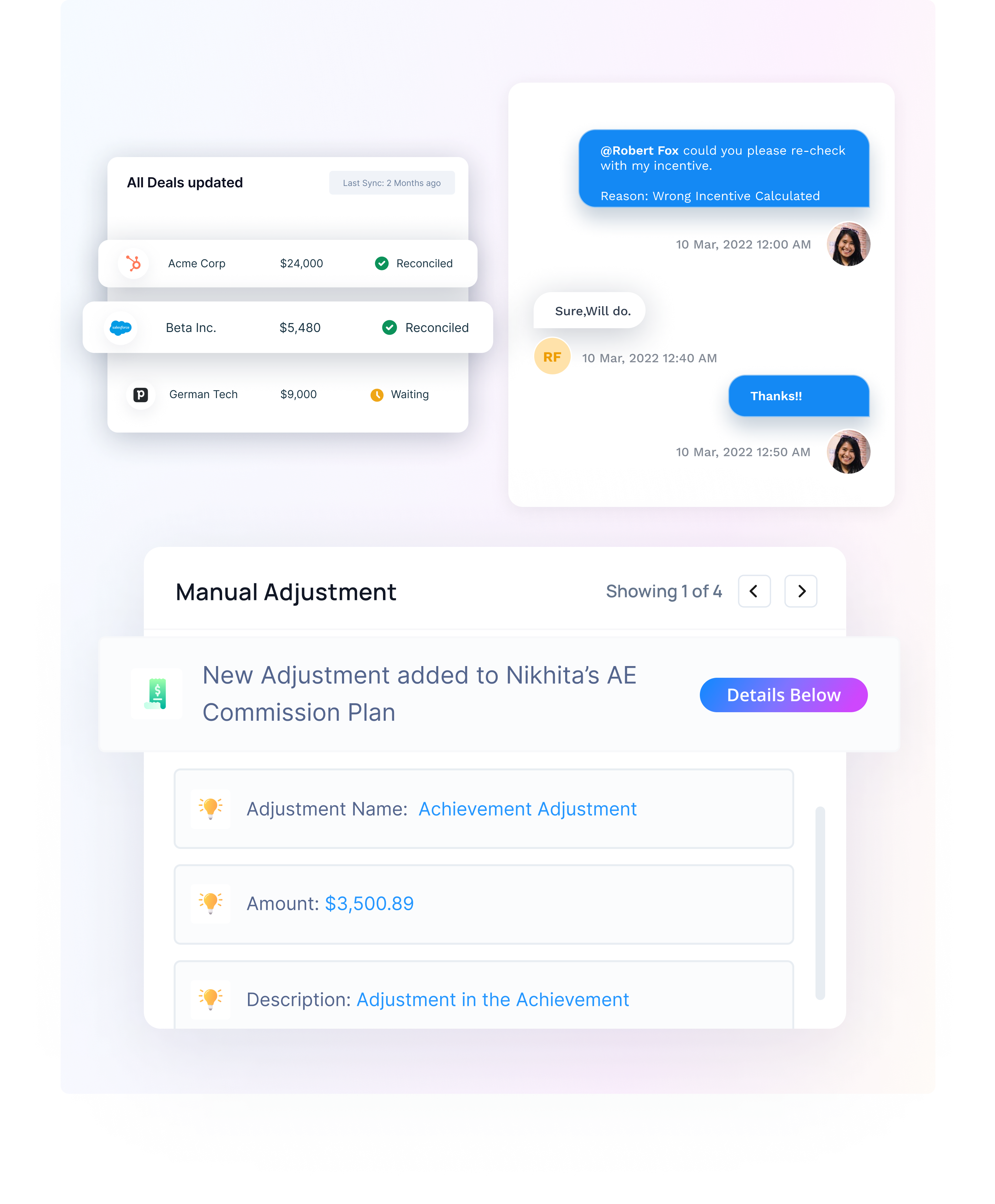 In a fix?

With ElevateHQ, there's always a fix.

Our proprietary software allows you to manually override past errors and provides a digital haven where you can track and resolve all commission disputes.
Powerful overrides
Made an error? It's cool, you're only human. Easily execute — and track — manual overrides on commission data to counteract the unexpected.
Dispute tracking & management
Set up any commission plan you want and run periodic spiffs without any issues. Our commission plan designer is super easy to use.
Customized nudges & notifications
Get tailored alerts for any commission-related approvals or disputes.