Robust

Compensation Management for SaaS Teams

A scalable software solution for the software experts


Incredibly

intuitive. Amazingly agile.

Our SaaS clients find ElevateHQ super intuitive to manage team structures and core functionalities.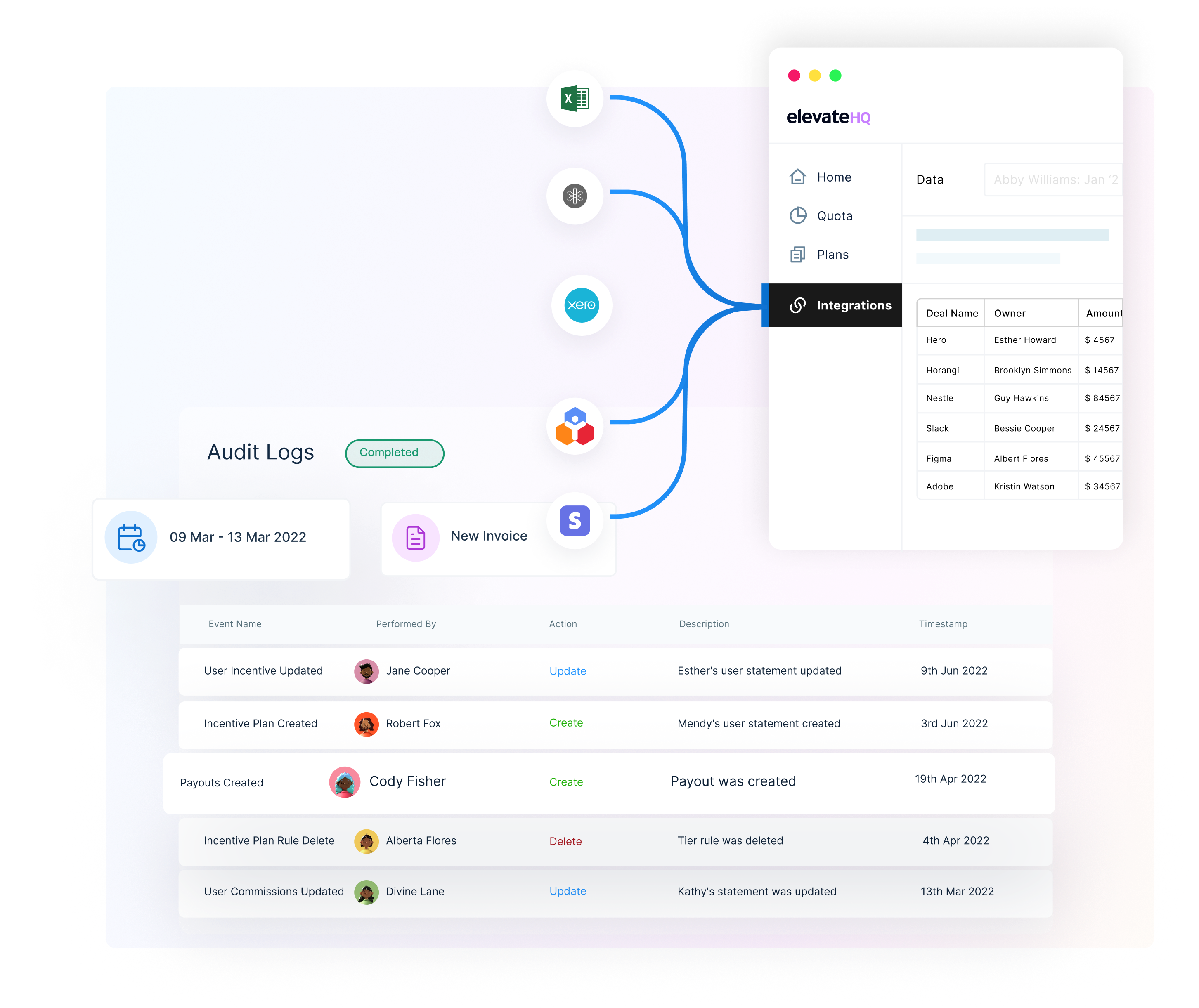 Real-time commission tracker
Not only does ElevateHQ track and display your reps' earnings in real-time, but it also shows them how their commissions were calculated. Happy reps=Happy you.
Data Integrations
One-touch connection to your favorite accounting & payroll tools. Now you can pool all your invoicing & payout data in one easy place.
Love notifications? So do we.
Monthly rankings, quota milestones, commission payouts, potential earning opportunities — send your reps alerts for whatever suits your fancy. And on the medium of your choice.
Easily manage quotas & workflows
Edit existing quotas, ramp up new ones, set up detailed approval workflows … all within a few clicks. Reps can now view quotas and approve commission sheets anytime, anywhere.
A one-stop solution

that's got you covered on all fronts.

Use ElevateHQ to customize dashboards, pull out bespoke data sets, run your own spiffs, and automate any function you want. Our solution really can do it all.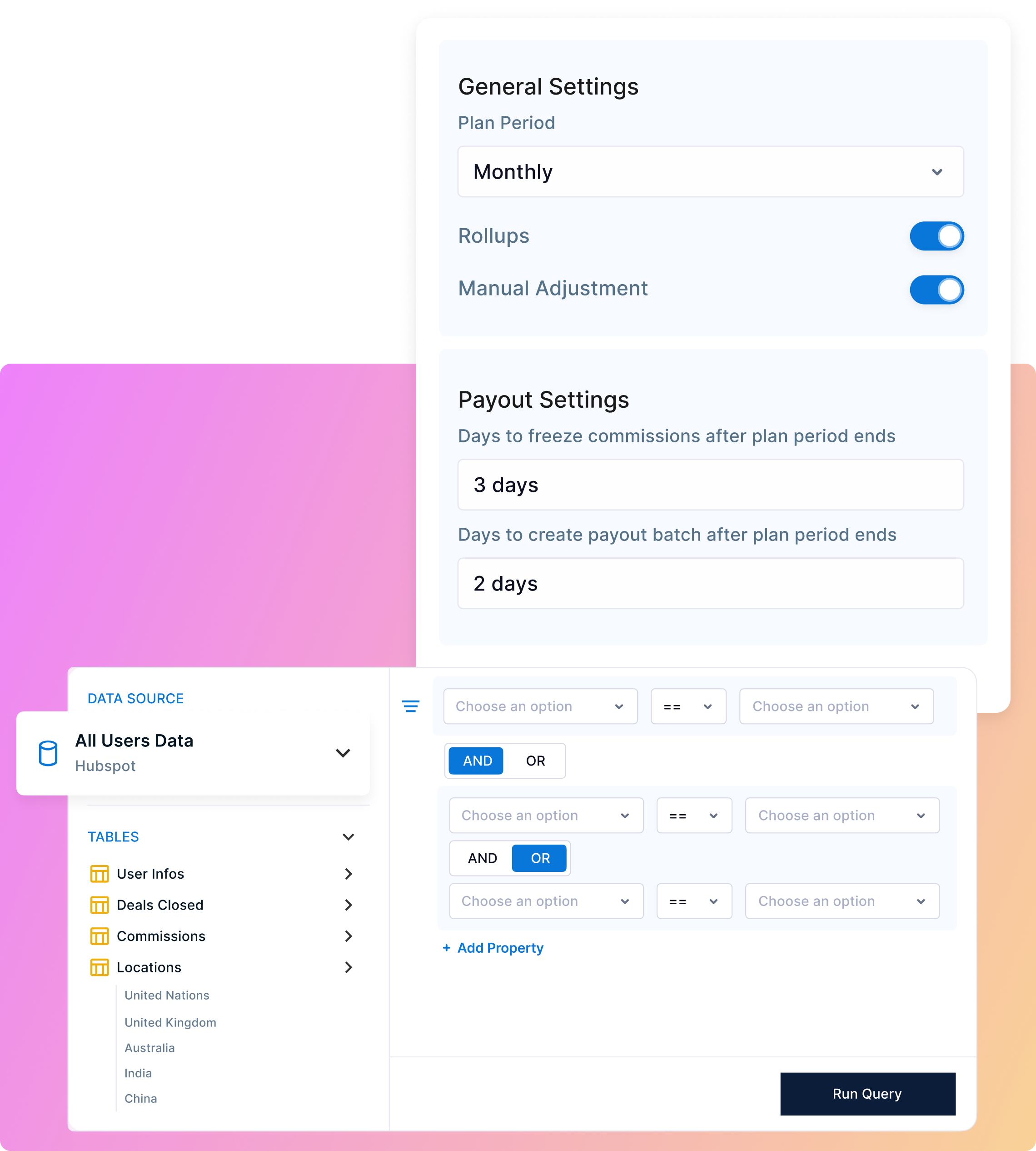 In-depth analytics
Create your own custom dashboards. Use graphs and tables to compare commissions, payouts, earnings, etc. Get creative with your data. You think it, we show it.
Custom spiffs with ROI tracker
Design and run your own spiffs anytime you want. Our solution also generates performance data to help you gauge the true ROI of each spiff. Back the good ones. Chuck the bad.
Automated & timely payouts
Look, we get it — you want to pay your reps on time but delays happen. With our automated payout schedules and reminders, you can now become the promptest payer in the country.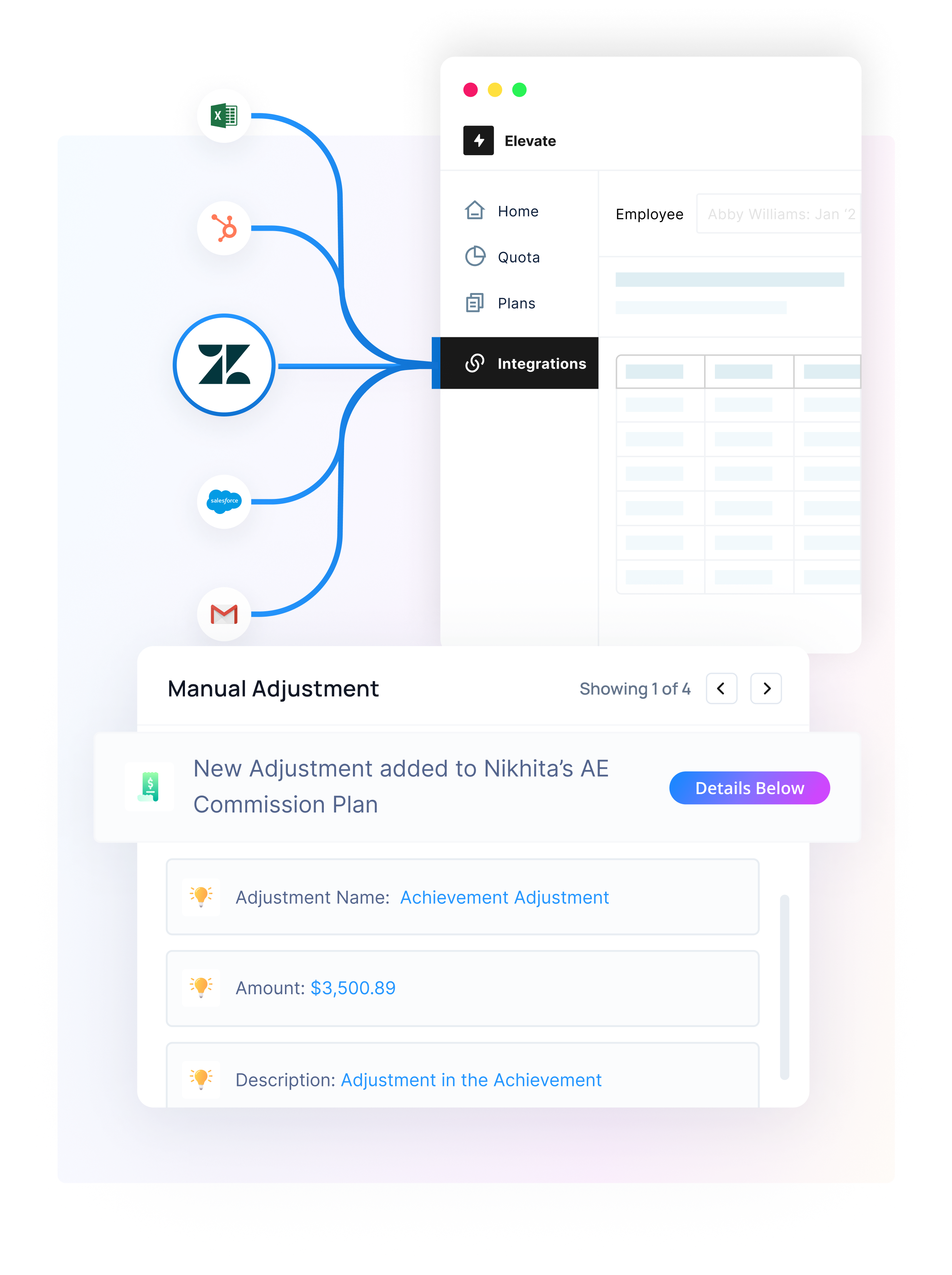 Integrations.

Extremely versatile. Expertly handled.

Our onboarding team has some of the best Solutions Consultants and Sales Engineers in the industry. We don't rest until ElevateHQ feel like home to you.
CRM and Accounting Tools
If there's one thing our clients love, it's how easy it is to integrate ElevateHQ with existing systems. Hubspot, Salesforce, Pipedrive, Chargebee, Quickbooks — we're good friends with pretty much all of them.
Complex compensation and commission plans
It's not just software we're pally with. We also know how to get along with your comp and commission plans, no matter how complex they are. Our team's diplomatic that way.
Custom Integrations
Everyone's got their own style. We know that. That's why we built ElevateHQ to seamlessly integrate with even the most customized dashboards. Even Google Sheets, for that matter.