ElevateHQ: A Powerful Alternative to Varicent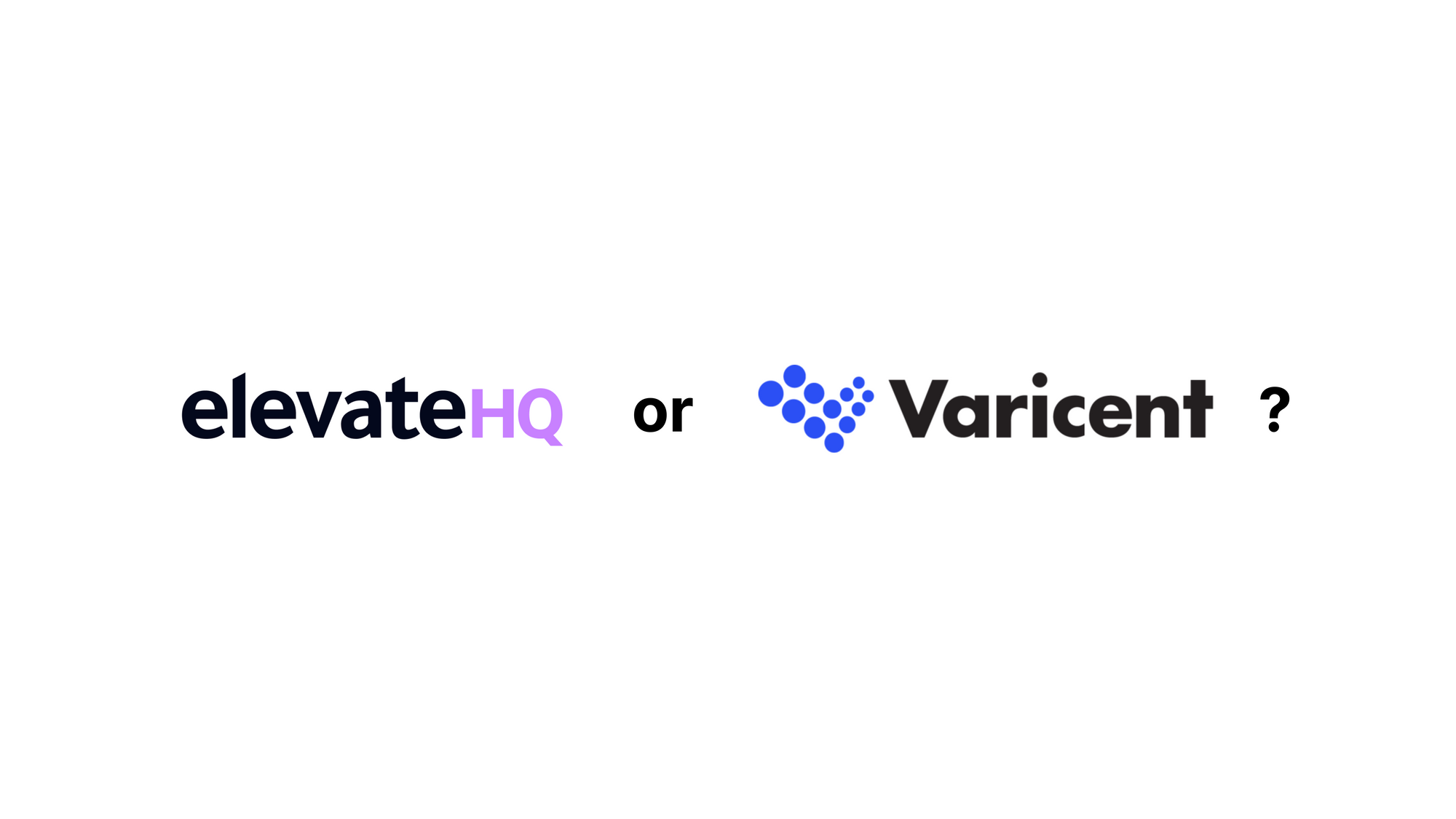 Executive Summary: This article makes a head-to-head comparison of ElevateHQ and Varicent.

It compares the following features:
Setup time.
Commission plan designer.
User-interface.
Workflow configurations.
Reports.
Tool integrations.
Dedicated support.
---
With plenty of compensation management tools available today, finding the one that suits your needs can be overwhelming.

But the choice eventually comes down to ElevateHQ or Varicent.

So which one should you choose?
Don't worry. We've got you!

In this article, we will delve into the unique features and advantages that set ElevateHQ apart as a robust alternative to Varicent. We'll compare setup time, plan designer, tool integrations, user interface, and more.
What is ElevateHQ?
ElevateHQ is a comprehensive sales commission management platform designed to simplify and streamline sales compensation plans.

Its key features include:
Easy-to-use designer: From simple to complex, create any commission plan with the intuitive commission plan designer effortlessly.
Powerful rule engine: The advanced rule engine helps set up incentive triggers, rules, payout schedules, etc.
Team management: Manage your sales teams effectively and customize incentives, rules, and schedules to different organizational roles.
Overrides and audit trails: Handle exceptions and changes to commission payout schedules while maintaining a detailed audit trail.
Seamless data connections: The platform integrates with 50+ sales operations tools such as CRMs, invoicing, accounting, and payroll systems.
What is Varicent?
Varicent is an Incentive Compensation Management (ICM) solution that enables businesses to design, automate, and manage their sales compensation plans.

This tool offers:
Incentive compensation: Design compensation plans that motivate and reward sales teams for achieving their targets.
Transparent insights: Provides insights into compensation plans to make data-driven decisions.
Enterprise and mid-market solutions: Suitable for both large enterprises and mid-sized companies.
Integrations: Provides 21 in-app integrations to improve efficiency across the team.Speed and security: Can handle high transaction volumes with accuracy and security.
ElevateHQ Vs. Varicent: A Quick Summary
The table below briefly compares some of the critical functionalities of ElevateHQ and Varicent.
The Ultimate ElevateHQ Vs. Varicent Feature Comparison
Whether you're a growing startup or an established enterprise, this guide will help you decide which platform aligns best with your sales needs.
1. Setup time
Setup time can vary depending on several factors:
The complexity of the organization's compensation structure.
The level of customization required.
The size of the sales team.
The extent of data integration with other systems.
Let's look at the setup time for both of these tools: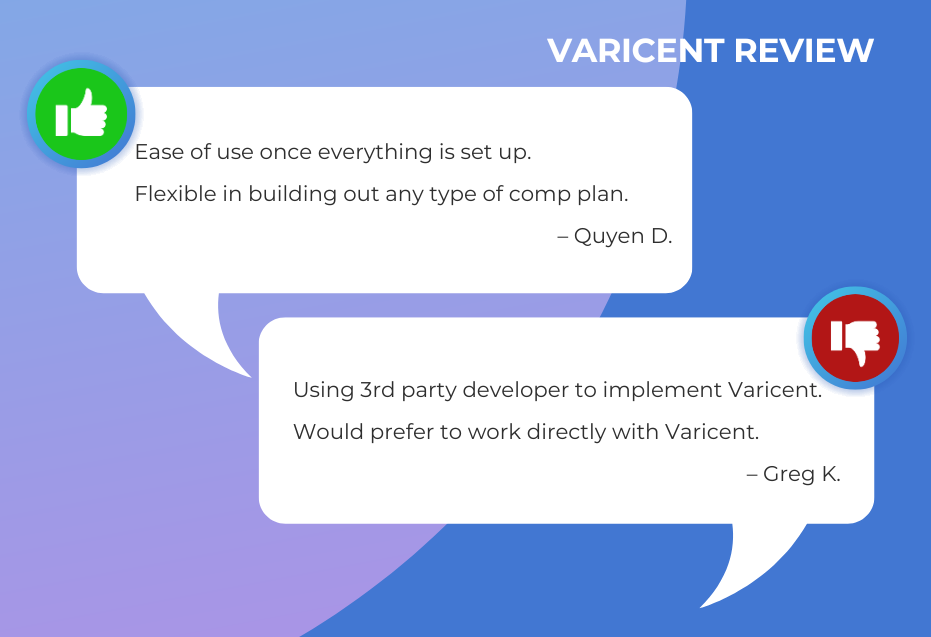 2. Commission plan designer
The commission plan designer is the core element of any commission automation tool.
Let's see how they both differ.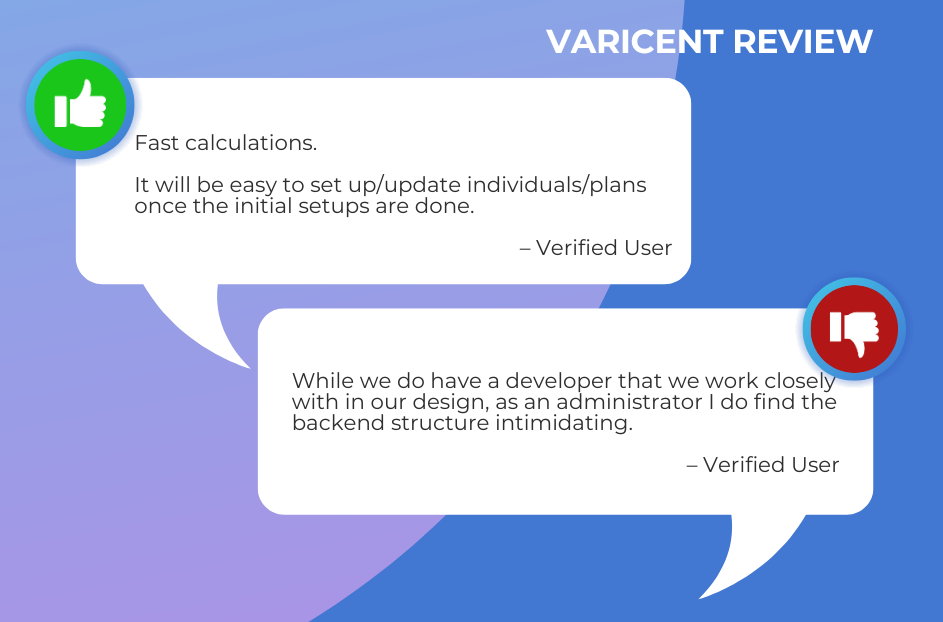 3. User-interface
The user interface allows users to navigate different modules and access critical information easily.
So which tool takes the brownie points for being intuitive? Let's check out.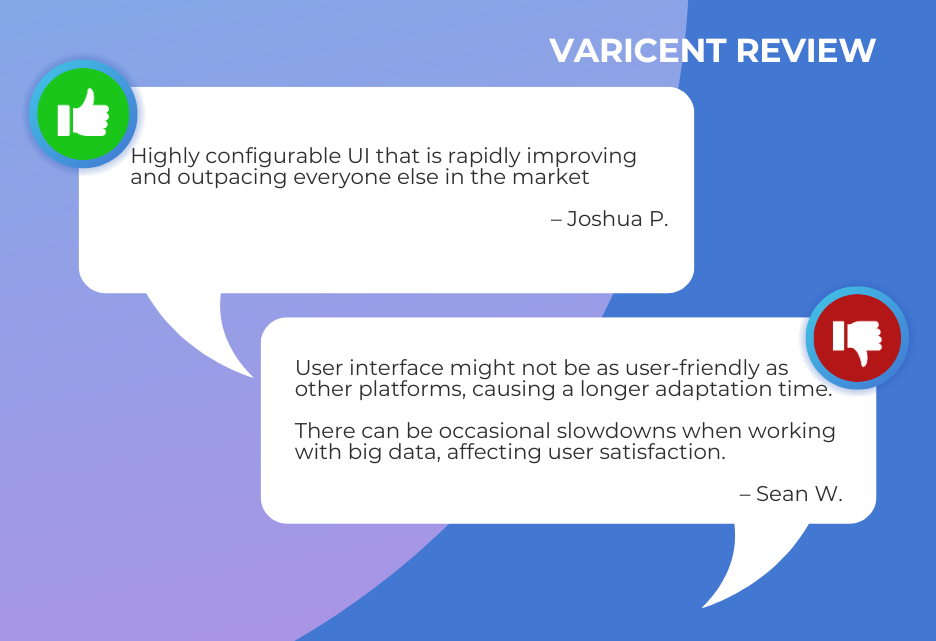 4. Workflow
An effective tool's workflow should be designed with user efficiency, clarity, and ease of use in mind. As organizations mature, they build workflows around commission processes - everything from quota changes and document signing to payout approvals, dispute management, and overrides.

Let's see how ElevateHQ and Varicent fare in this aspect.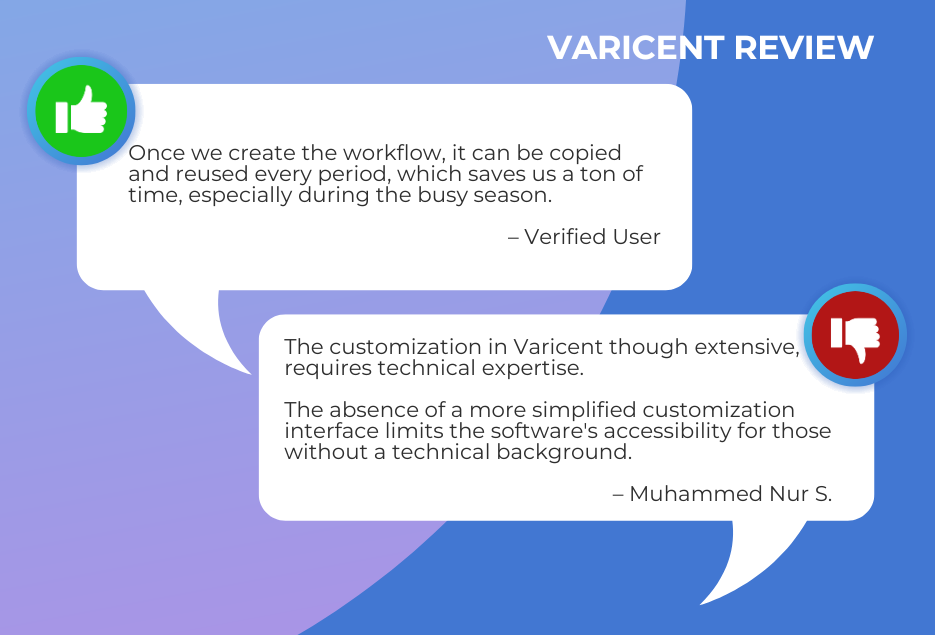 5. Reports
Reports and data help you understand and improve the outcome of your sales compensation plans.

Here's what ElevateHQ and Varicent offer: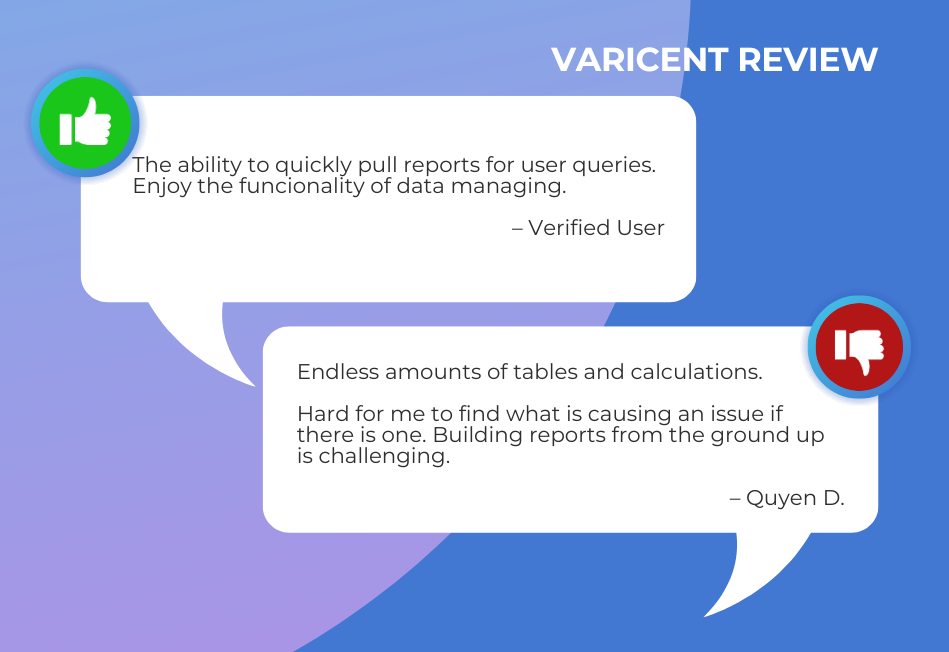 6. Tool integrations
Let's look at the list of tools ElevateHQ and Varicent can connect with: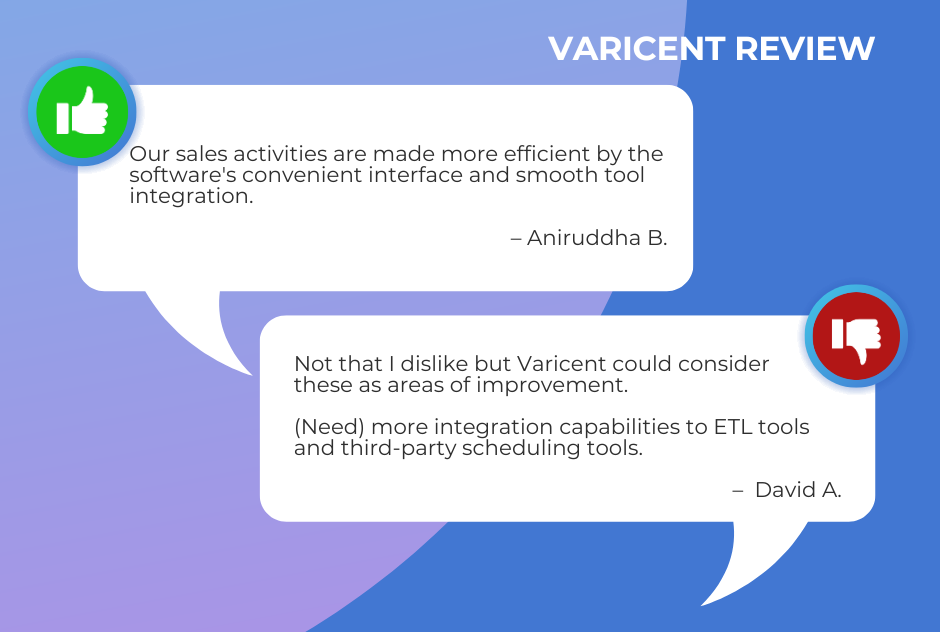 Check out the complete list of ElevateHQ integrations here.
7. Dedicated support
Dedicated support ensures customers have a reliable and knowledgeable point of contact within the company.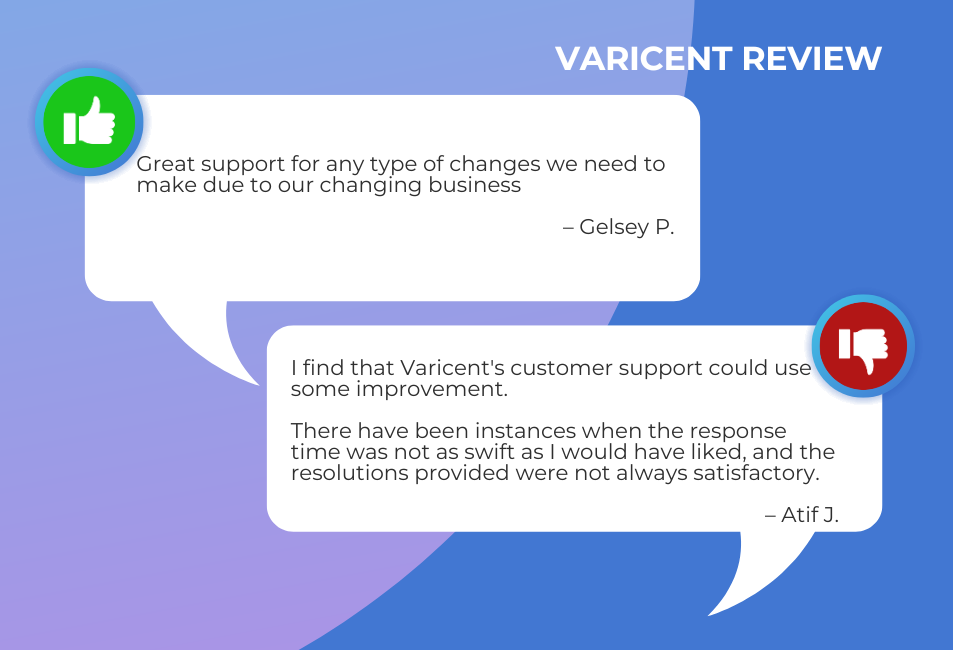 Parting Words
ElevateHQ and Varicent are great sales compensation management systems.

However, ElevateHQ has several advantages over Varicent.

To clarify, it:
Requires only 2-4 weeks to implement.
Is adaptable to complex plans.
Provides ready-to-use reports like commission, payouts, leaderboard, and customizable options.
Connects with 50+ tools, including CRM, data warehouse, databases, communication, invoicing, and more.
Supports easily configure audit trails, approval flows, override rules, and access controls.

Book a demo today to experience it yourself!