Straight Commission Plan: Benefits, Challenges, and Tips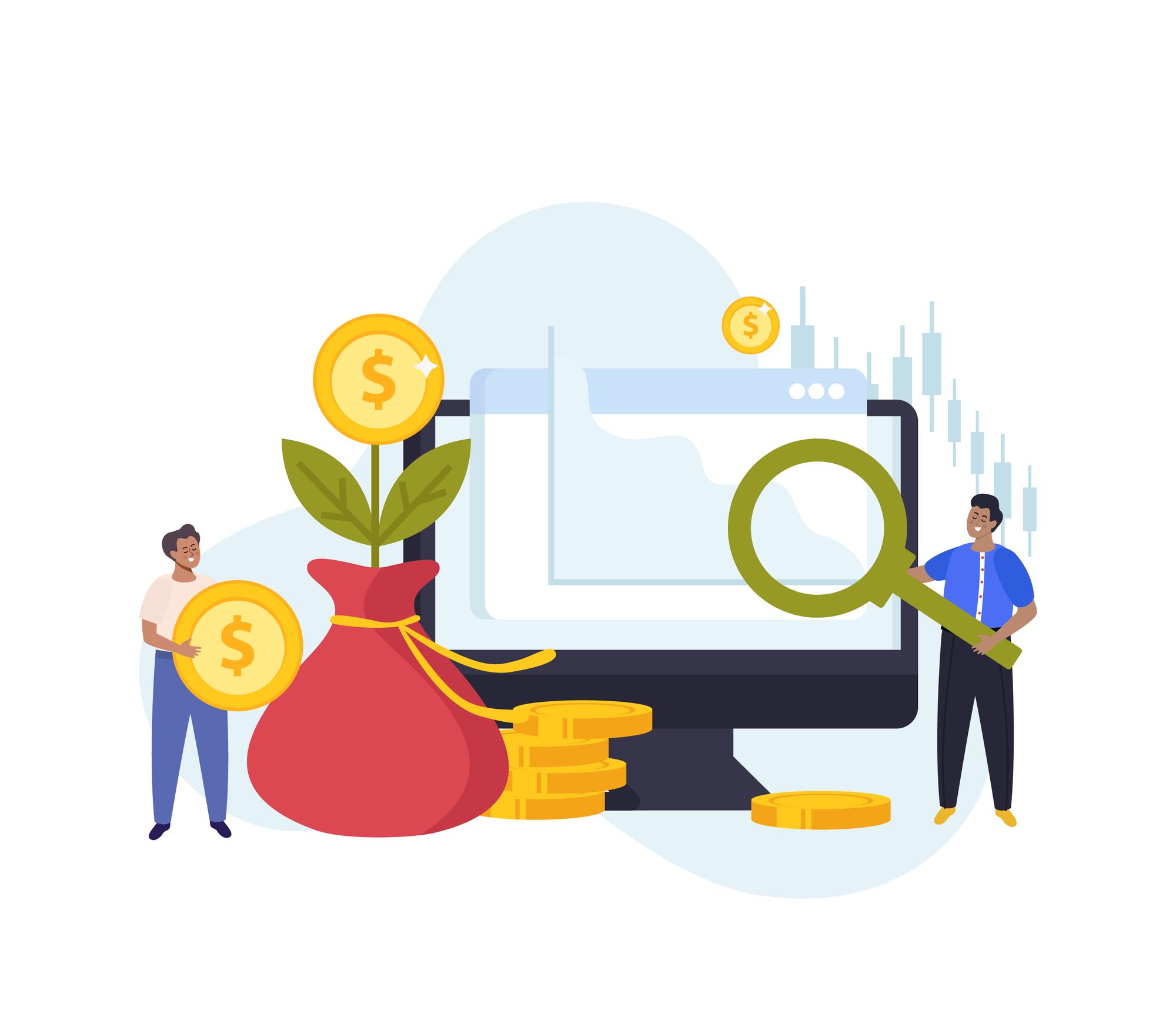 This blog explains what straight commission is and the benefits of implementing it. It also covers the disadvantages associated with this model. Lastly, it lays out the best practices to follow while hiring commission-only sales reps and the strategy you can have for them.
---
While conventional sales team structures help achieve most of your sales goals, a few limitations exist, like a limited talent pool, availability, and more.

It's in such situations that commission-only sales representatives can help.

They bring you many benefits and flexibility compared to your in-house sales teams, and for any company with a diversified set of sales goals, having a good mix of in-house and commission-only sales reps is key.

In this blog, I'll take you through what a straight commission or commission-only sales structure is and its benefits. I'll also highlight the challenges of such a sales structure and how to hire commission-only sales reps.
Let's get started.

What is a Straight Commission Plan?
A straight commission plan is a compensation model in which an employee's income is entirely based on the sales they make.

Yep, you read that right. No sales, No cash!

Let's understand this with an example:
Let's say a company sells widgets for $100 each and offers a straight commission plan of 10%. In this case, a salesperson would earn a commission of $10 for every widget they sell.

If the salesperson sells 10 widgets in a week, their total commission would be $100. If they sell 20 widgets, their commission would be $200. And so on.

So, what would the payout curve look like?
Typically, the payout curve for a straight commission plan is linear. This means that the commission earned increases proportionally with the number of sales made.

While companies usually offer 5% and 20% of the sale value, the tiers vary as follows for:
Small companies with fewer than 50 employees: 5-15%
Medium-sized companies with 50 to 500 employees: 5-20%
Enterprise-level companies with over 500 employees: 5-20%
Again, these rates can vary depending on the industry, the product or service being sold, for example:
High-priced industry like real estate insurance and enterprise software: 10-20%
Lower-priced products or services such as retail or hospitality: 5-10%
Why Do Companies Use a Straight Commission Sales Structure
Because they're only employed temporarily, companies that see a seasonal increase in demand will find such sales reps very useful to their plans.

Moreover, some organizations might want to widen the scope of their sales strategy without necessarily going through the daunting steps associated with hiring full-time employees.

With commission-only sales reps, you also get the advantage of the vast network they have created by interacting with several clients.  

Additionally, lower costs and overheads are often cited as one of the significant benefits of hiring commission-only sales reps. Its temporary nature frees the company from compliances and costs they would otherwise incur.

For example, if a company in India wants to push its sales across the US, MEA & other APAC areas, setting up a full-time sales team can be expensive. The more cost-effective option would be to hire commission-only sales representatives in these regions.

But how is this structure useful for the sales reps?
Commission-only sales have also proven to be of great advantage to several sales reps because their earning potential is virtually unlimited and dependent on the efforts that they take up.

A single sales rep might contract with multiple companies for commission-only sales, maximizing their earnings.

However, the availability of work can be seasonal, and the stability a full-time sales position offers often makes a lot of sales reps choose that path.
3 Major Disadvantages of Straight Commission Sales Structure
Although a commission-only sales structure offers many benefits, there are several disadvantages to it that you should consider before deciding to employ such a model.

Let's take a look at them:
1. High turnover rate
The temporary nature of commission-only sales jobs inevitably results in high turnover rates. And that can be detrimental to the progress of your sales plans.

This may not be due to how you manage them but can be because the sales reps want to experience working with a different type of company to better their portfolio.
2. Encourages the wrong sales behavior
With sales reps utterly dependent on income from commissions, they might attempt to close deals without disclosing all the information or completing all the steps needed to close a sale transaction effectively.  

While this might bump your topline sales, such practices can be very damaging in the long run. It can cause a major hit to your chance of repeat purchases, customer loyalty, and net promoter score – increasing your costs of customer acquisition.
3. Limited accountability
An in-house sales team is subject to the following:
Setting targets and sales quotas.
Periodic performance assessments.
Incentives and perks.

These help in building a strong culture of accountability within the sales team.

But with commission-only sales reps, the temporary, contract-based nature prevents you from using such methods, leaving a minimal scope for demanding accountability.

While you can set out the guidelines and practices that you would want them to follow, your control over them ends with that, and it's purely the working style of the sales rep that determines how accountable they are.
Top 4 Tips for Hiring Commission-Only Sales Reps
The risk with hiring commission-only sales reps is that if you get the process wrong, you end up with a team of poor-quality sales reps. This can affect your sales goals and plans and diminish your company's reputation in the eyes of prospective customers.  

Here are four proven best practices to help you hire the best team of commission-only reps:
1. Determine if you need a sales agency or an in-house team
The initial decision you need to make is whether you want to hire an in-house sales team or use the services of a sales agency. Each of these options has its advantages, and the choice depends on the plans that you have.

An in-house team is helpful for your long-term sales strategies, a group loyal to your company and likely to stay with you for a while. These executives might have better potential than commission-only sales reps, but they come at a high cost.

Hiring commission only sales-reps via a sales agency can save you a lot of time and money. With the right agency, you can be assured that they will send you quality sales reps who will be easy to work with.
2. Set your sales commission structure
The right commission structure can attract a talented pool commission-only sales rep. And while you should offer a healthy commission, it's essential to ensure that it doesn't offset the benefit of not hiring in-house.

Make a detailed assessment of the commission offered across your industry vertical and arrive at a structure that you feel is competitive and works for you cost-wise. The good thing is this doesn't have to be concrete, and you can evolve your structure as you go along.

Use our guide to create a sales commission plan in 9 easy steps.
3. Offer sales training
As most commission-only reps work with multiple companies, their working style can be a combination of the different strategies from the teams they've worked with.

And while such diverse experiences can be very useful in negotiating deals, it's important that they represent your company's values to your potential clients.

To ensure they work according to your standards and guidelines, you can offer a brief and effective training program for all contract sales reps.
4. Hire more reps that you need
When hiring any temporary staff, the rule of thumb is always to hire more reps than you might need.

This is because it's very likely that you will see some level of turnover among all the representatives you've hired – eventually leaving you with the optimal team strength you require.  

Not just that, as a sales manager, you should keep a keen eye on the performance of your reps constantly and replace any executive who has been showing a trend of low performance.
Final Thoughts
The flexibility of a straight-commission sales structure allows you to experiment with different sales strategies and incentive plans and find out what works best for your company. It will enable you to take up ambitious expansion plans without the risk of any significant financial impact.

Gradually, you'll be in a position to decide if you need to hire commission-only sales reps throughout the year or only require them during a particular period.

Though commission-only sales reps can be a new concept for many, with many businesses looking to cut sales costs, the strategy is bound to get a lot more common.