A Complete Guide to Territory Planning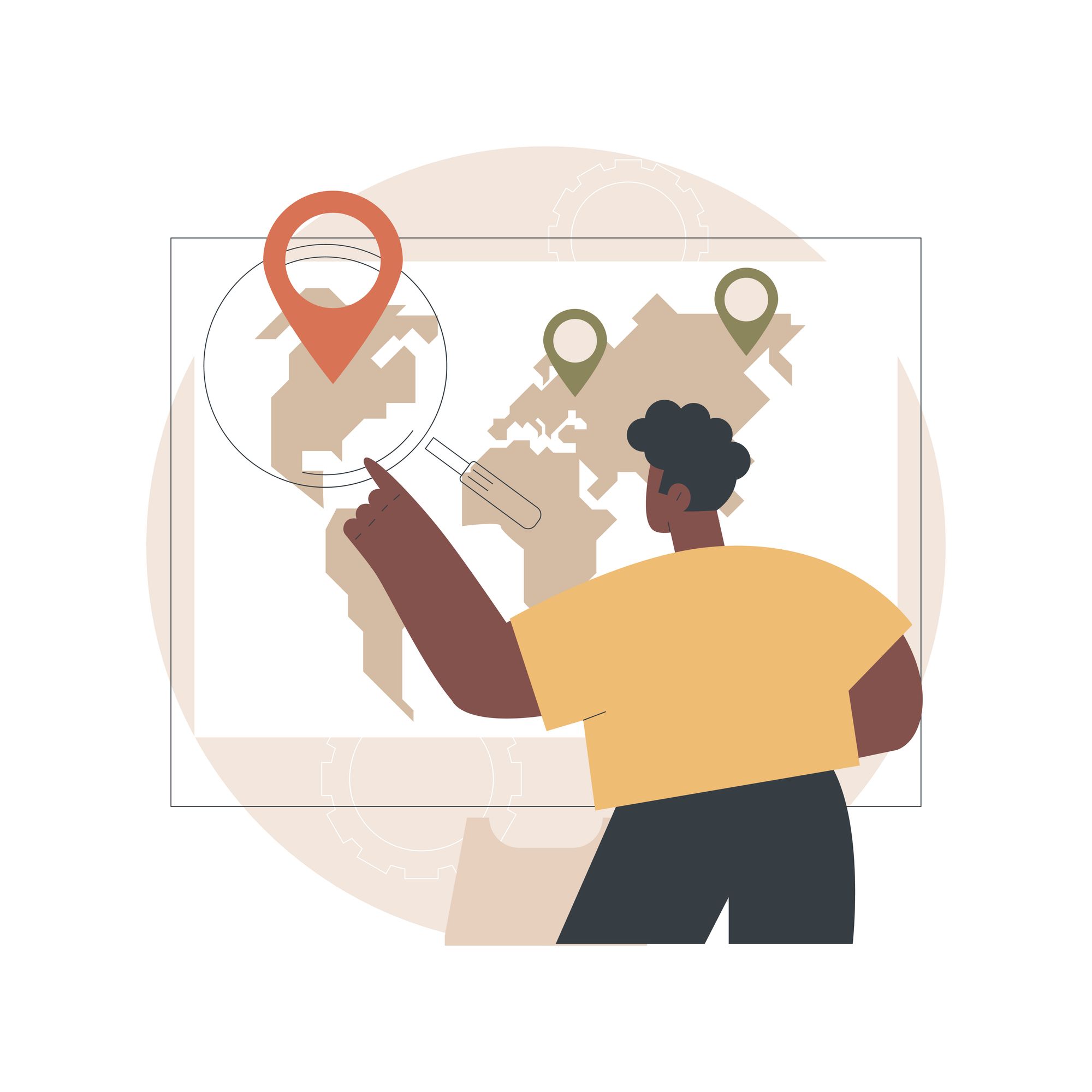 Territory planning can help you properly understand, plan, and manage your sales territories — enhancing sales reps' efficiency. Drafting a comprehensive territory plan that covers all crucial parts of the process holds the key to success for sales-oriented organizations. You can also use various territory planning software to execute your plan and gain crucial insights.
---
Territory planning not only enhances the efficiency of the team members but also helps reduce overheads and boost sales. This is why more than 76% of companies map sales territories once a year.
An effective sales territory plan offers a framework for measuring the sales potential of every team member and providing direction to sales efforts to ensure success.
In this article, we'll cover the key aspects of sales territory planning, steps in creating a territory plan, and tools that can help you with the process. We'll also highlight a few tips to help you implement your territory plan successfully.
What is Sales Territory Planning?
Sales territory planning is a strategy that defines all vital steps a rep should follow for the identification of the right prospects in a region. It also ensures steady sales over a defined period.
Previously, sales territories were defined based on geographical locations. However, this trend has changed over the years and now you can map based on:
Industry.
Customer type.
Population of the segment.
Nature and demand of the product.
Standard duration for the sales process.
Experience and ability of a salesperson.
But how does this help?
Ongoing territory planning offers significant benefits for a sales team, like:
Realistic Planning: Defining customer segments accurately helps create realistic and actionable sales plans.
Lower Costs: Targeting customers with low revenue potential in different market segments reduces costs.  
Better Management: Dividing the entire customer base into manageable smaller units allows the sales team to deliver the best results.
Operational Efficiency: Providing access to all essential resources helps salespersons to close more deals.
Key Steps for Creating a Territory Plan
Follow the steps below to create an effective territory plan:
Conduct Analysis
The first step in the territory planning process is to conduct a detailed analysis of your products and the customer base.
You can ponder upon factors like industry landscape, market trends, competitor practices, company goals, and more. This will help understand the goals that you and your team should accomplish through the plan.
Additionally, analyze your target customer base to learn more about their work culture, needs, and uniqueness. Once done, you'll be better positioned to determine the parameters of mapping sales territories.
Determine Your Total Addressable Market
A sales territory can be defined by competition, demographics, geography, and more. You can use these characteristics to identify the customer segments aligned with the business's core values.
And combining all these customer segments will help you understand your total addressable market in a territory.
Once, you've identified the target segments, you need to determine the niche sectors for the sales team to leverage. This strategy will help reduce costs and ensure better sales by targeting only profitable customer segments.
Set Goals
Your overall sales goals should be realistic, simple, and easy to understand.
You can start with annual sales goals and divide them into quarters, months, and, if applicable, weeks.
For instance, if your annual sales goal is $1 million, your quarterly goal willbe $250,000, and the monthly goal will be $83,500 (approximately).
It's also important to note here that these goals are not fixed. That's why you need to adjust them periodically based on factors like industry trends, market conditions, seasonality, etc.
Perform a SWOT Analysis
The next step is to create an impactful business strategy by conducting a SWOT (Strengths, Weaknesses, Opportunities, and Threats) analysis.
As the name suggests, this analysis will help you better understand your strengths, weaknesses, threats, and opportunities present in your niche.
How?
Create a table and fill in the following:
Strengths
Weaknesses
Opportunities
Threats
Now, you can determine the tasks that should be prioritized to grow your business.
Develop a strategy map
To develop your sales strategy map you can use GSOT (Goals, Strategy, Objectives, and Tactics). Here, you can define your end goal and then break it into smaller steps.
For example, if you want to achieve sales of 12,000 units annually, your monthly goal will be 1,000 and 250 units weekly.
The focus here should be on four aspects:
Customer: Create a unique customer value proposition by defining the USP (Unique Selling Proposition) of your product.
Financial: Define the goals you want to achieve in total sales and/or new accounts.
Learning: Determine a plan to hire professionals when you need them. Do not hire them and then look for things for them to do.
Internal: Ascertain a strategy to address internal factors like the number of salespersons and the scope for improvement.
Top 6 Tools for Territory Planning
Here are some of the essential sales territory planning tools that you can use:
CRM
A Customer Relationship Management (CRM) platform can help you track customer details and data from multiple sources, including emails and social media. You can use the data for analysis and customer retention efforts.
CRM tools: HubSpot CRM, Zoho CRM, and NetSuite.
2. Territory Mapping
A territory mapper offers insights to help create balanced workloads. It also helps easily distribute territories through seamless organization and visualization.
Territory mapping tools: Maptive, GeoMetrx, and eSpatial
3. Customer Mapping
Customer mapping software collects crucial data from the CRM and helps you visualize crucial data points on the sales territory map. You can use it to determine opportunities in the sales pipeline, filter results, and much more.
Customer mapping tools: Lucidchart, OmniGraffle, and Clarabridge
4. Route Planning
Route planning tools show the best route to reach a customer's place – helping your reps save tons of time. Additionally, it can help reduce time in traveling, tracking mileage reports, and other functions.
Route planning software: Badger Maps, Spotio, and RepMove
5. Rep Tracking
Use rep tracking software to monitor the activities of salespersons when they are out of the office. Features like GPS tracking, visit verification, and activity tracking promotes accountability and transparency.
Rep tracking apps: Unolo
6. Sales Tracking
Sales tracking tools help with pipeline metrics, performance reports, territory analysis, and visibility into activities. This allows you to track, manage, and assess the performance of sales processes under one roof.
Sales tracking software: Salesforce, Dragon Anywhere, and PipeDrive
4 Proven Tips For Creating an Effective Territory Plan
Here are some useful tips to help enhance the efficiency of your territory planning process:
Assign a sales leader
A sales leader is responsible for team management, territory development, and stakeholder alignment – ensuring that the territory plan delivers desired results.
Moreover, they'll help establish cohesiveness between the efforts of different salespersons to ensure the achievement of company goals.
Manage sales activities
The success of your territory planning exercise will depend on how efficiently you can schedule the sales activities.
That's why salespersons should undertake informed cadence management based on the specifics of different territories. Moreover, as cadences can vary across territories, it can take you some time to get it right.
But the success here depends on the way you get in touch with the prospects.
Track crucial data and customer requirements
It's essential to remember that territories will continue to evolve. And this is why your territory planning strategies should adapt to evolving circumstances.
To do so:
Ask salespersons to maintain comprehensive client meeting notes.
Train your reps to maintain updated records on the CRM.
As a result, you will be on top of every trend in every territory, make changes when required, and keep tabs on your clients.
Pursue new leads
Your growth can stagnate if the salespersons restrict to existing customers only.
To avoid this, they should always look for new opportunities within the assigned territory. But remember to give equal attention to your existing customers and maintain healthy relationships.
Wrapping Up
A well-defined sales territory planning process is a key differentiator when working in hyper-competitive markets. It will help drive cohesive, organized, and successful efforts – ensuring the achievement of the desired results.
Use the steps mentioned in this article to draft an effective plan. You can also use the tools and tips mentioned to make this process easier.