A Complete Guide to Sales Performance Management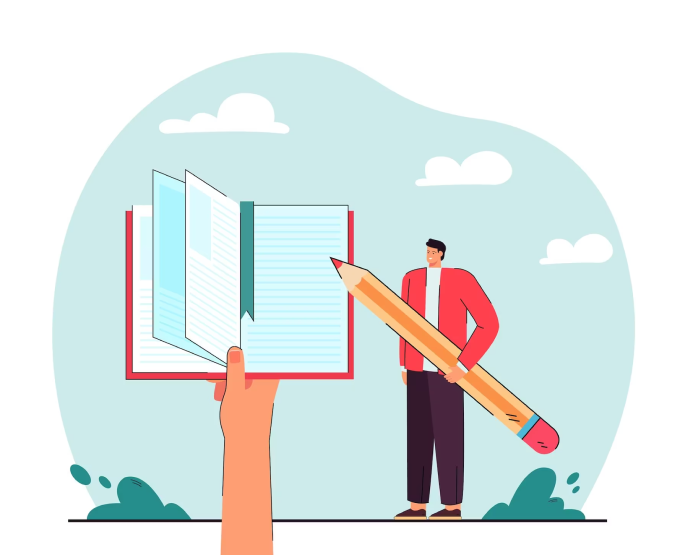 Mr X owns an NBA team. He's spent millions of dollars hiring the best players in the league, but hasn't bothered to invest in a good support system for those players.
What sort of support system has he not invested in?
Well, namely: Veteran coaches to guide and motivate the players, expert training and medical staff to ensure the players are well taken care of and well-conditioned at all times, and razor-sharp statisticians to analyze game data and provide key insights that help formulate game-winning strategies.
Now, you don't have to be a professional sports analyst or ardent basketball fan to know that the odds of Mr X's team winning the league are pretty much non-existent.
Similarly, it doesn't take a corporate honcho to tell you that if you spend big money on hiring the best sales reps in your industry, but don't bother creating a rock-solid, process-driven system that oversees and nurtures all that selling talent, you won't be getting the most bang for your company buck anytime soon.
For those of you wondering: What might such a process-driven system be called? And how does one go about creating it?
This post has all the answers.
Let's begin.
What is Sales Performance Management?
Sales Performance Management (SPM) is a fancy-sounding term that basically means doing everything you can to maximize your sales team's potential and generate the highest possible revenue from each rep while ensuring they follow organizational objectives.
From motivating and training your reps, managing quotas and territories, and monitoring individual and team performances … to analyzing sales data, identifying improvement and growth opportunities, and devising data-driven strategies, the gamut of SPM is vast. But when you break it down bit-by-bit, it's fairly simple to grasp. And equally simple to implement.
Let's start by learning about the three main components of SPM.
Components of Sales Performance Management
Most SPM programs can be categorized into three main components. These are:
▪ Sales Planning
▪ Incentive Compensation Management (ICM)
▪ Analytics and Insights
Sales Planning
All good things must start with a plan. And all good plans start with asking the right questions at the outset.
▪ Who are our target customers?
▪ How do we segment our accounts?
▪ What are our target markets?
▪ Which sales reps should we assign to which territories?
▪ How aggressive should we be while setting quotas?
Once you're clear about vital questions like that, sales planning is relatively easy. That said, arriving at a consensus on such issues is always tricky, since not all members of your planning committee will see eye to eye on each decision.
So take your time and put in the effort to have those long discussions in the initial stages until everyone is on the same page. Sales planning is the foundational stage, after all. You want to make sure that foundation is strong and cohesive.
Incentive Compensation Management (ICM)
Incentives are a great way to motivate your reps. But incentives are also a clever way of pushing the sale of certain products over others.
The way you plan your incentives will decide how motivated your reps are and, subsequently, how consistently you hit your targets. Incentive structures usually include a combination of straight commissions, tiered commissions, spiffs, bonuses, awards, prizes, and a host of other freebies and awards (some monetary, some sentimental).
The best ICM plans are detailed, data-driven, easy to understand, and malleable. Don't hold back from gamifying them every now and then to make them more appealing to your sales team. Doing so will lead to a more energized sales crew — always a welcome sign.
Analytics and Insights
Once you map out your territories and quotas, align your sales force, and design your commission plans, it's time to put on the analytical hat.
By regularly measuring the progress of your sales plan and recording relevant metrics, you can generate large amounts of valuable, actionable data. Using this data, you can then formulate brilliant, avant-garde strategies to take your sales numbers to the next level.
Not to mention the use of advanced analytics will ensure your sales forecasting efforts yield significantly more accurate results, which you can then use to create specific, goal-oriented objectives for your reps and teams.
Tips for Effective Sales Performance Management
Effective sales performance management is about striking that perfect balance between software and people management. To ensure your SPM program is a roaring success, there are certain things you should always keep in mind:
Decide your assessment metrics
Start by deciding precisely which performance metrics will be tracked during the program. Will you be assessing your team based on conversation rates and win rates? Or will you be analyzing your reps' performances based on average profit margins and quota attainments? If you don't have clarity on your metrics, your SPM program will be doomed at the outset.
Clearly communicate objectives
Once you've decided your assessment metrics, you must let everyone in the team know exactly what those metrics are. This will ensure your team's individual and collective goals are aligned with those of the organization. It will also give your reps a platform to voice their concerns and share feedback.
Focus on managers first
Companies tend to let managers off the hook somewhat, and focus most of their initial attention on the reps. Try flipping that around. By defining manager competencies first, you can set clear expectations from them and gauge how exactly they plan to train their crew, address performance issues, and develop new talent.
Use the right SPM tools
There are a plethora of sales performance management tools available in the market. You want to opt for those that are most closely aligned with your own objectives. A good rule of thumb is to adopt innovative, user-friendly tools that not only fulfill your organizational and team requirements, but also map all relevant data needed to make your SPM program more rigorous.
Make ongoing training a culture, not an event
On-the-job training should be firmly ingrained in your company's culture. And the onus for that lies solely with the organization. Only if your reps feel encouraged to take part in regular — albeit short and effective — online and offline training programs, will they be able to hone their skills more quickly and hit their targets more consistently.
Ensure complete transparency at all times
Transparency is crucial no matter what company you're building or what program you're running. Your reps need clear, real-time visibility into their earnings at all times. They must know exactly how their commissions are calculated, when they are going to get paid, and how they can earn more. Failing to inform them about these vital aspects will prove detrimental not just to your SPM program but to your entire business.
Provide regular performance feedback
Don't make the textbook mistake of conducting performance reviews far too infrequently, like once or twice a year. Instead, you need to let your reps know how well they are — or aren't — performing as often as possible. You could further enhance the effectiveness of each review by using previous reviews as a benchmark of sorts, letting your reps know where they improved and where further work is needed.
Benefits of Sales Performance Management (SPM)
When implemented correctly, an SPM program can prove enormously beneficial, both to your reps on an individual level and to your organization as a whole.
Some of SPM's more notable benefits include:
Round-the-clock agility
Companies without a sales performance management program often find themselves floundering in times of crisis. The all-too-recent pandemic is a prime example. Organizations who had not yet implemented an SPM solution were unable to switch tacks and salvage operations because their processes and systems were slow, clunky, and disconnected.
On the other hand, companies with an SPM solution in place were able to harness the technology and data readily available to them and execute new plans quickly and effectively — be it modifying quotas, realigning territories, or altering comp and commission plans.
Smarter decisions
From assigning territories and deciding quotas to running spiffs and devising new market entry strategies, SPM empowers your managers and sales leaders to make smarter, well-informed decisions at every turn.
By combining real-world data with the latest technological tools, sales performance management delivers unparalleled insights into your team's performance and allows your sales leaders to monitor progress and implement changes on a macro and micro level.
Targeted training modules
Not all reps need the same level — or type — of training. Some might need help with a client-facing aspect of the job — like closing, for instance. Others might need to sharpen their tech skills — such as using a CRM or adopting new processes.
SPM allows you to track your reps' activities in real-time, thereby informing you about existing shortcomings within your team and enabling you to plan training modules based on need rather than formality.
Fair and accurate compensations
There's no denying that technology allows for automated compensations that are way quicker and way more accurate. And SPM, by its very nature, encourages the use of technology to simplify processes, reduce errors, and free up your reps' valuable selling time.
Implementing an SPM program will ensure your reps are paid on time, every time, and with minimal margin for errors. Once your reps know they don't have to worry about compensation errors any more, they will be able to focus all their efforts where they matter most: on their clients.
Sales Performance Management Software
Software tools hold the key to efficient sales performance management. There are a bunch of options available out there, and knowing which ones to choose is not always easy.
Ideally, you want to look for one that, at the very least, checks the following three boxes:
Real-time data and insights
One of the hallmarks of a successful SPM program is using real-time data to analyze performances and drive decisions. The SPM software you use should be able to deliver on this aspect without any hitches.
Quick and easy customizations
All companies have their own style of working. Opting for SPM software that's easy to use and easier to customize will ensure it's the software that's working for you, rather than the other way round.
Excellent after-sales support
As your business evolves, so will your needs. To fulfill these needs, your SPM software will need to be tweaked every now and then. This is when good customer support becomes even more crucial.
As your SPM program takes shape, you will need a range of software to help execute various tasks.ElevateHQ can help you with one of the most demanding aspects of SPM: incentive compensation. With actionable, real-time data and insights, customizable notifications and dashboards, and diligent customer success and support teams, ElevateHQ was built with the customer's incentive tracking needs front and center. Schedule a free demo today!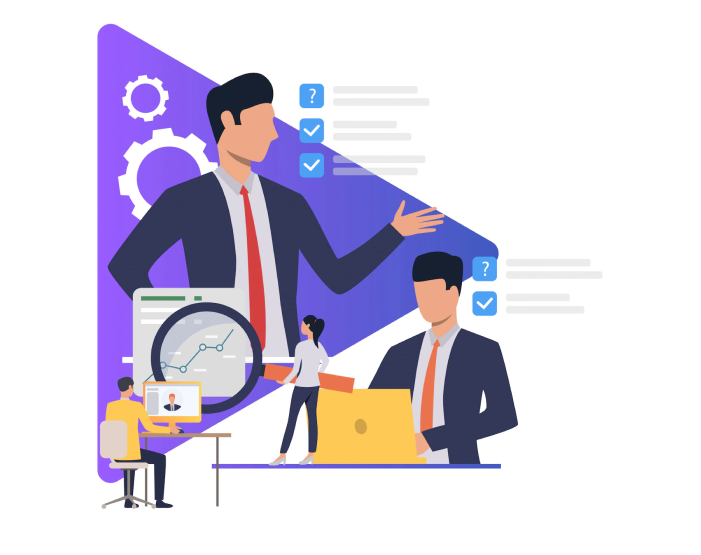 Conclusion
Sales performance management is a behemoth of a machine that requires coordination and synchronization on a massive scale.
But it is an exercise that must be carried out if you want to grow your business, generate higher revenues, and build a super resilient sales team that's a tour de force when it comes to selling.
With a sales performance management program in place, your sales reps will continue to learn and grow, and you will continue to rise and flourish. So take that brave first step when you're ready and reap the benefits for years to come.