Top 5 Tips for Monitoring Sales Performance (Plus Benefits)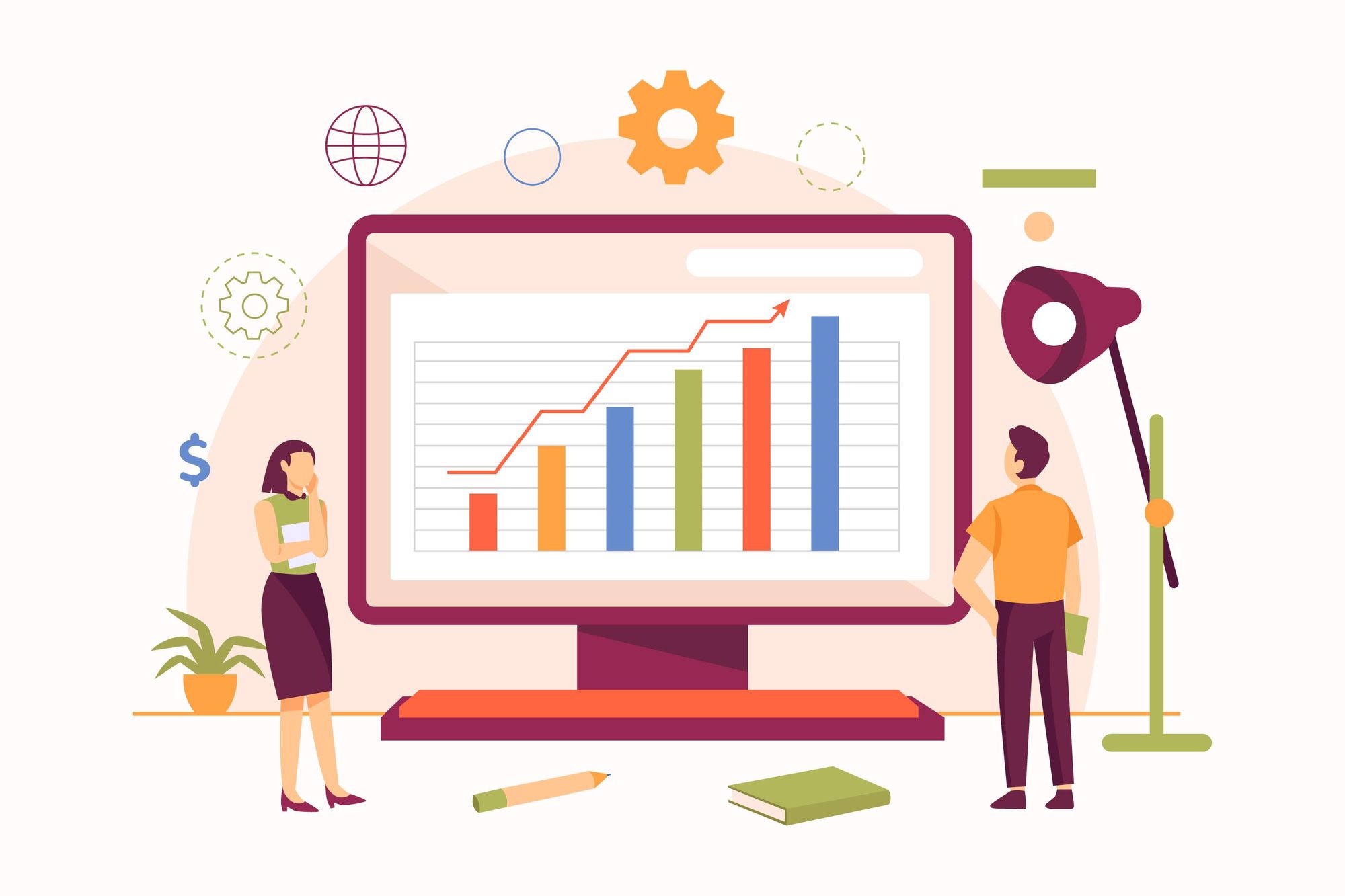 This blog describes how sales performance can be monitored and the key metrics that sales managers should consider. It also mentions the many benefits of regularly tracking sales performance and how it can help boost productivity.
---
"What gets measured gets managed" is one of the most famous adages in business management, and it's equally valid in sales.  
As a sales manager, you might provide continuous training, set quotas, and deliver quality sales content to enable your sales reps to sell more. But measuring performance and giving feedback will maximize their productivity in the long run.
So how do you monitor sales performance?
In this blog, I'll take you through five excellent tips for monitoring sales performance and highlight tracking the performance of your sales team.
How to Monitor Sales Performance in 2023
When attempting to measure sales performance, it's easy to get lost in the sea of numbers of different parameters of your sales team. To make the process efficient, it's better to decide beforehand what you want to measure and why you want to measure it.
Here are a few tips to help you monitor sales performance:
1. Track daily sales activities
Tracking sales activities over a period of time is good.
However, you need to perform an in-depth analysis to track if your reps are achieving their targets or if your team is meeting your overall goals.
And that's where daily sales reports come in.
Monitoring your daily sales activities like maintaining customer relationships, planning routes, cold calling, cross-selling, etc., can help in:
Making informed decisions.
Improving sales prediction and forecasting.
Monitoring sales performance effectively.
Identifying sales challenges quickly.
2. Analyze key metrics
While every sales team might have a different set of key metrics based on their sales goals and plans, some benchmarks are essential to all sales teams.
Let's take a look at some of these metrics:
Total Revenue: The most important and widely used metric to measure performance, total revenue can be considered for the company and in different segments.
Repeat Customer Rate: The repeat customer rate shows the percentage of total customers already purchased from you. This can be an excellent indicator of a salesperson's effort to develop a long-term relationship with the customer and not just push a one-time sale.
Conversion Rate: Conversion rate is among the best indicator of sales rep performance because it involves the most challenging task in sales: moving potential customers from the lead pipeline to paying customers.
Lead Conversion Rate: Lead conversion rate measures how many visitors to your website or online advertisements become prospective customers. It can give you an indication of how successful your digital marketing efforts are.
Win Rate: Also known as the opportunity-to-win ratio, the win rate measures the percentage of deals won compared to the total number of deals made. It indicates how effective the sales team is in closing deals and if their negotiation strategy needs fine-tuning.
Pipeline Coverage: Measured as the ratio of the number of opportunities in the pipeline to the sales quota set, a pipeline coverage of 3-4 times indicates that a sales rep is likely to meet their quotas for that period. A low ratio, however, tells a lesser chance of meeting sales quotas.
3. Monitor both short and long-term goals
You can easily get carried away while monitoring sales performance due to the number of metrics and data involved.
To avoid this, you can split all the key parameters you measure into short-term and long-term parameters.
For example, improving the lifetime value or the repeat customer rate can typically be a long-term goal. On the other hand, increasing the pipeline coverage or win rate can be a short-term goal.
Looking at long-term and short-term goals separately helps declutter your analysis – aiding in making better decisions to reach your goals.  
4. Measure sales performance
For almost every key metric we've highlighted above, it's essential to look at it for your team and every individual sales rep.
For example, you can measure quota attainment for your whole team as it tells you what percentage of your sales reps were able to meet their quota. But on a smaller scale, you can also use it to review individual salesperson performance and decide their incentives.
Similarly, monitoring other key indicators (combined or individually) can allow you to build a more robust sales team while improving individual performance.
Go through this article to learn 9 surefire ways to boost sales performance.
5. Use a sales monitoring system
A sales monitoring system gathers and compiles information about your products, services, reps, customers, and more from multiple sources.
You can use it to track and manage your sales data and optimize your department's sales processes and performance.
For instance, use a monitoring tool to:
Track sales rep activity and leads throughout the sales funnel.
Capture engagement data.
Remind reps to follow up with prospects and more.
You can even use these tools to identify and understand your sales patterns.
Additionally, you can use a monitoring system to automate your sales process and get better analytics for sales data.
3 Key Benefits of Monitoring Sales Performance
Regularly monitoring your sales performance can positively impact and keep you on track to achieving your goals.
Let's take a closer look at some significant benefits of monitoring sales performance:
1. Helps increase transparency
Knowing how your salesforce is spending every working hour can be challenging. However, this transparency is essential, especially with hybrid and remote work arrangements.
So, how does monitoring sales performance boost transparency?  
By including tracking daily sales activities in your monitoring strategy, you'll know:
When sales reps start their work day.
What tasks they worked on.
Time spent on outreach like cold calling, emailing, etc.
You also get the bonus of gaining a better understanding of the performance of your employees.
2. Helps review and improve sales strategies
Like every process and function, sales processes are subject to continuous feedback and improvements.
While creating a sales process, you might lay out some ideal sales processes and flows.
However, after a few reviews, you might realize that the process has to be adjusted to the realities of the market. You might even segment your sales processes into different types based on the needs of other customers.
For example, you might have had a standard sales process for potential customers over 60.
But with time and learning, you might split this into two strategies:
For those above 60 who are comfortable with technology.
For those above 60 who are less comfortable with technology.
This change in strategy can help you target the right customers and save sales efforts that could've been wasted.
3. Helps boost productivity
In sales, there is no greater assessment of a salesperson's performance than their numbers.
And as metrics are tied to sales reps' job responsibilities, these numbers represent how well their methods and strategies worked and what did not. It can also motivate sales reps to take measures to improve their productivity.
Additionally, using metrics to track and incentivize sales performance can build a strong team dynamic as reps will attempt to improve the sales team's performance as a whole.
4. Helps forecast sales revenue
Sales forecasting is an evolving process and always has scope for improvement.
Almost all the metrics we looked at can help in improving sales forecasting by giving you an understanding of the actual market sentiment and demand.
While this is a slow and long-term process, improved sales forecasts over time can save your company a lot of time and money by showing you what works and what doesn't.
Key Takeaways
When monitoring sales performance, employers can enjoy increased transparency, productivity, and forecast accuracy – while encouraging a cycle of continuous learning.
And the secret to successful performance monitoring is creating a fool-proof strategy.
Use the tips mentioned in this article to carefully draft a strategy that suits your salesforce the best.