How to Hire RevOps? (10 Key Questions to Ask)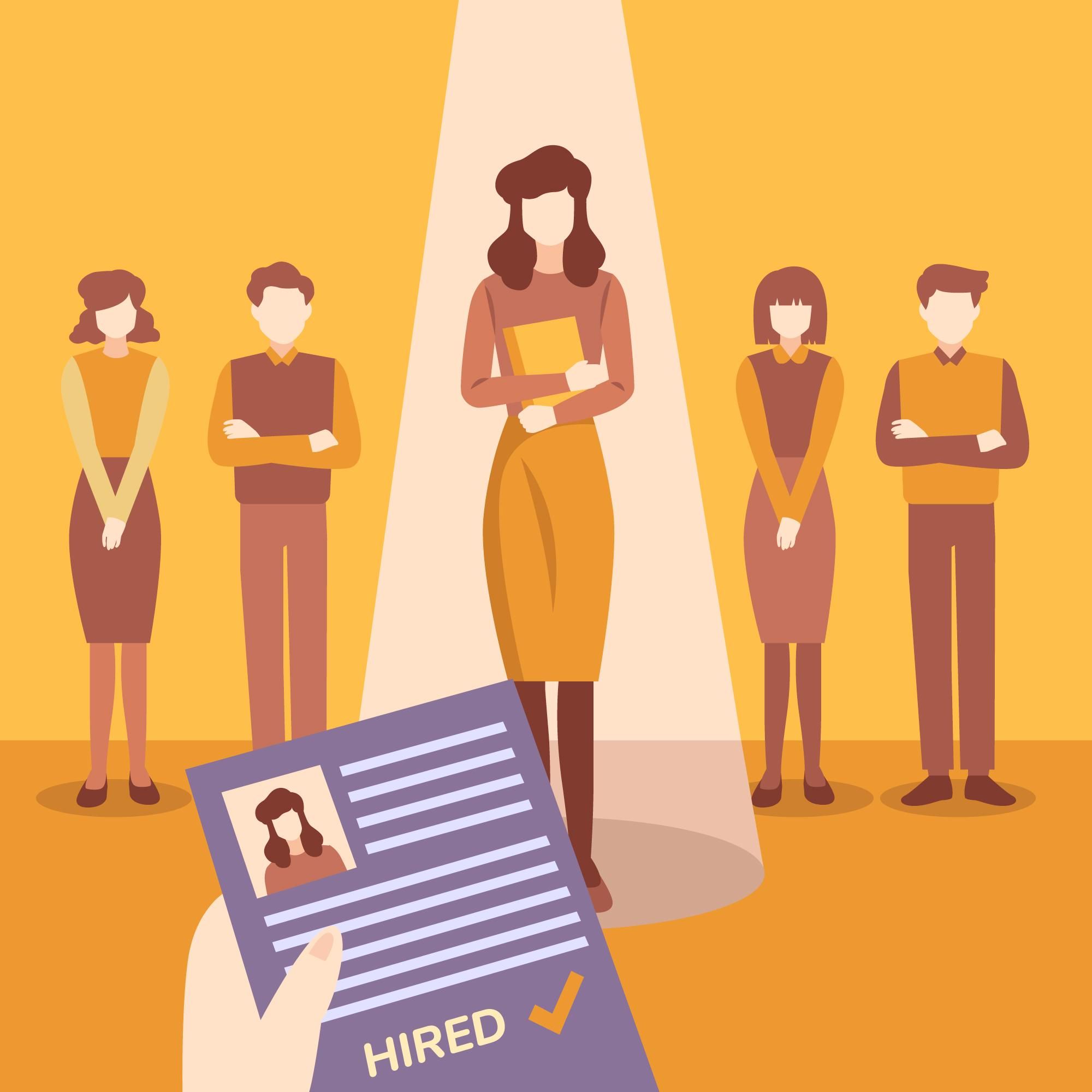 Hiring suitable professionals for your RevOps may seem like an uphill task, but there are certain steps you can take to make the hunt a success. All you need to do is to understand the needs of your business, create a hiring strategy, and form a checklist of the questions to ask in interviews. In this article, I'll cover how to hire RevOps professionals and teams for your company in the current market.
---
Revenue operations, or RevOps, is a business system that aims to unify the sales, marketing, and customer experience (CX) teams to maximize the revenue potential of a company.
According to Sonar, 60.2% of companies have a formal RevOps function in 2023, a 7% increase since last year.
However, finding the right RevOps team can be tricky.
If you want to hire RevOps professionals who would do justice to your business' revenue system, you must follow a few guidelines.
In this article, I'll discover the steps to hire RevOps team along with 10 key questions to ask in RevOps role interviews.
How to Hire RevOps? (Step-by-Step)
The goal of RevOps is to centralize and optimize business functions to maximize operational efficiency and revenue influx. For that, you need an integrated system of people, processes, and technology.
The ideal scenario is to create special positions or a department for revenue operations, with job roles such as Revenue VP and Chief Revenue Officer.
Now, let's look at the following steps that can help you create an efficient RevOps team:
Step 1: Find the product-market fit
Finding the right product-market fit is a crucial task.
You need to track product usage and customer satisfaction metrics to arrive at the value your company creates in the market.
While determining which vendor or applicant you should hire for your RevOps functions, ensure that they have expertise pertaining to your product and market, as well as an in-depth knowledge of all RevOps processes.
By optimizing skills and resources, you can ensure more work is done with a small team, thus minimizing the expenditure of time and resources.
Some questions to consider at this stage are as follows:
Do you have a preferred tech stack for RevOps operations?
Is the prospect well-versed in the industry and its trends?
Do they work on defined projects or ad hoc tasks?
Can you achieve your goals with their skills and expertise?
What is their expected turnaround time on projects?
These answers can help you determine whether the hire is an ideal fit for your product market.
Step 2: Determine the go-to-market fit
The go-to-market team consists of sales, marketing, and customer service divisions. And any hire for the RevOps team must fit into your GTM flow.
You can hire a process builder who can adapt to changes in the workflow and headline efforts that drive revenue maximization.
Additionally, they should be capable of supporting the sales and marketing teams in their efforts, such as testing new processes with buyers and re-evaluating strategies based on feedback. In-house resources are a great fit in such an environment as they can work closely with GTM to build revenue strategies.
Depending on how much support your company needs at this stage, you can choose to hire RevOps professionals, a whole team, consultants, or a revenue director. You can also start off by outsourcing RevOps tasks until you have enough resources to get an in-house team.
Step 3: Build the team
Over time, you'll need to scale up your RevOps team for more complex functions. Add more members to the team with skills and experience to complement your existing hires.
For instance, if your RevOps support already takes care of CRM automation and enablement, perhaps you need more hires to focus on lead attribution and process optimization.
Determining specific needs can help you figure out the profile and seniority levels of required candidates. You can also decide whether to arrange all tasks in-house or outsource certain resources. Choose roles that would cover tasks like operations, enablement, tech stack, analytics, project management, etc.
But remember to make sure you build a team that can work as a cohesive unit to cover all bases in the RevOps strategy.
10 Key Questions to Ask RevOps
Your hiring strategy will fetch maximum results if you can conduct interviews and assessments in an efficient manner. Since RevOps roles are often new to the workforce, employers get confused about which questions to target during interviews.
We can help with that!
Here are the top 10 questions that you can ask RevOps hires during interviews.
1. What's your familiarity with different CRM (customer relationship management) technologies?
This question will help you estimate the technical skills of the candidate and check whether it matches your organization's tech stack. You can also figure out whether the candidate fits the requirements of the position.
The answer to this question can be verified by a technically-equipped person who knows which daily tasks would be required for the RevOps role you are hiring.
2. What are the essential KPIs for prospecting and for the pipeline?
The answer to this will determine whether the candidate recognizes the key metrics within your sales process.
Look out for the following KPIs in their response:
For prospecting:
The number of meetings scheduled and held.
Responses achieved.
Disqualification reasons.
Lead distribution, etc.
For pipeline:
Amount of revenue generated.
Pipeline managed.
Proposals sent.
Customers closed.
Cumulative success in converting customers.
Documenting opportunity loss reasons.
3. Explain your investigative process
This is an important question to ask a RevOps professional to judge their efficiency and work practices.
A candidate might ask more questions in response to knowing more about the workflow. Alternatively, the candidate may build an insightful narrative based on scientific investigative methods.
Some important points that should be a part of the answer:
Clarify the question and deliberate on the possible solutions.
Test the deliberations with demos or data.
Present and analyze the findings.
Determine what actions can be taken next.
4. How would you approach solving a business intelligence problem?
The candidate should clarify what kind of business intelligence problem we are talking about here.
Another valuable insight is if the candidate can connect the concept of efficiency issues with the ability to achieve performance metrics and KPIs. For instance, business intelligence issues may arise if sales reps are unable to hit their targets or if there is a problem with the CX.
5. What is your most successful method of learning?
This question targets the candidate's ability to develop knowledge independently and keep up with the changes in the fast-paced RevOps sector.
The role of a RevOps professional encompasses many departments and revenue channels. So, the candidate needs to be well-versed in cross-functional duties and be able to guide GTM personnel belonging to other pipelines.
6. What is the first thing you want to do to determine our organization's largest enablement need?
A RevOps professional needs to collaborate with primary workers like sales and marketing staff, as well as higher-level leaders and managers.
Asking this question will help you gauge whether the candidate is aware of this requirement and willing to do the groundwork to collate feedback from all levels of staff.
The ideal answer would be based on the need to interview management as well as frontline workers to get into the nitty-gritty of RevOps functions and identify issues or functional redundancies in the GTM workflow.
7. Which sales method would you suggest we use for a simple sales cycle that spans only a few weeks?
Ask this question to figure out if the candidate is familiar with simple and complex sales cycles. They should be able to determine the specific requirements of your sales cycle and suggest solutions that can fit the scenario best.
Note: If the candidate uses this question to show off their knowledge instead of providing solutions, that might be a red flag.
8. Do you have a preferred pitch format?
There is no right or wrong answer here.
The RevOps professional must state their preferred pitch format and justify the choice. Some prefer a questions-based approach, while some prefer decks.
The aim should be to ensure maximum comprehension among the sales team. They should be able to appeal to the customer's reasoning as well as emotional instincts while pitching a sale.
9. What are the key considerations when creating content for a knowledge base?
The knowledge base is created for a specific audience, for instance, internal employees or customers.
The RevOps person should be aware of the target audience while building content for a knowledge base. The content should also be customized based on the complexity of the solution and whether the user would be able to solve the issues without asking for help.
10. What kind of metrics do you watch to gauge sales engagement?
By asking this question, you can determine whether the candidate understands the key metrics related to the sales cycle that can impact revenue generation.
The answer can be about a combination of pipeline, leads, quotes activity, and meeting metrics.
However, the metrics are generally subjective to the company goals, so make sure that is taken into account.
Key Takeaways
Hiring a RevOps team is a long-term project and must be undertaken with the proper preparation and knowledge.
If you're unsure of the technical aspects, involve someone who is aware of the industry. This way, you can gauge the technical skills as well as the attitude of the candidates.