ElevateHQ bags 6 badges in G2.com's 2023 Spring report, up from 3 last year. Includes "Fastest Implementation" and "Best Established RoI" badges.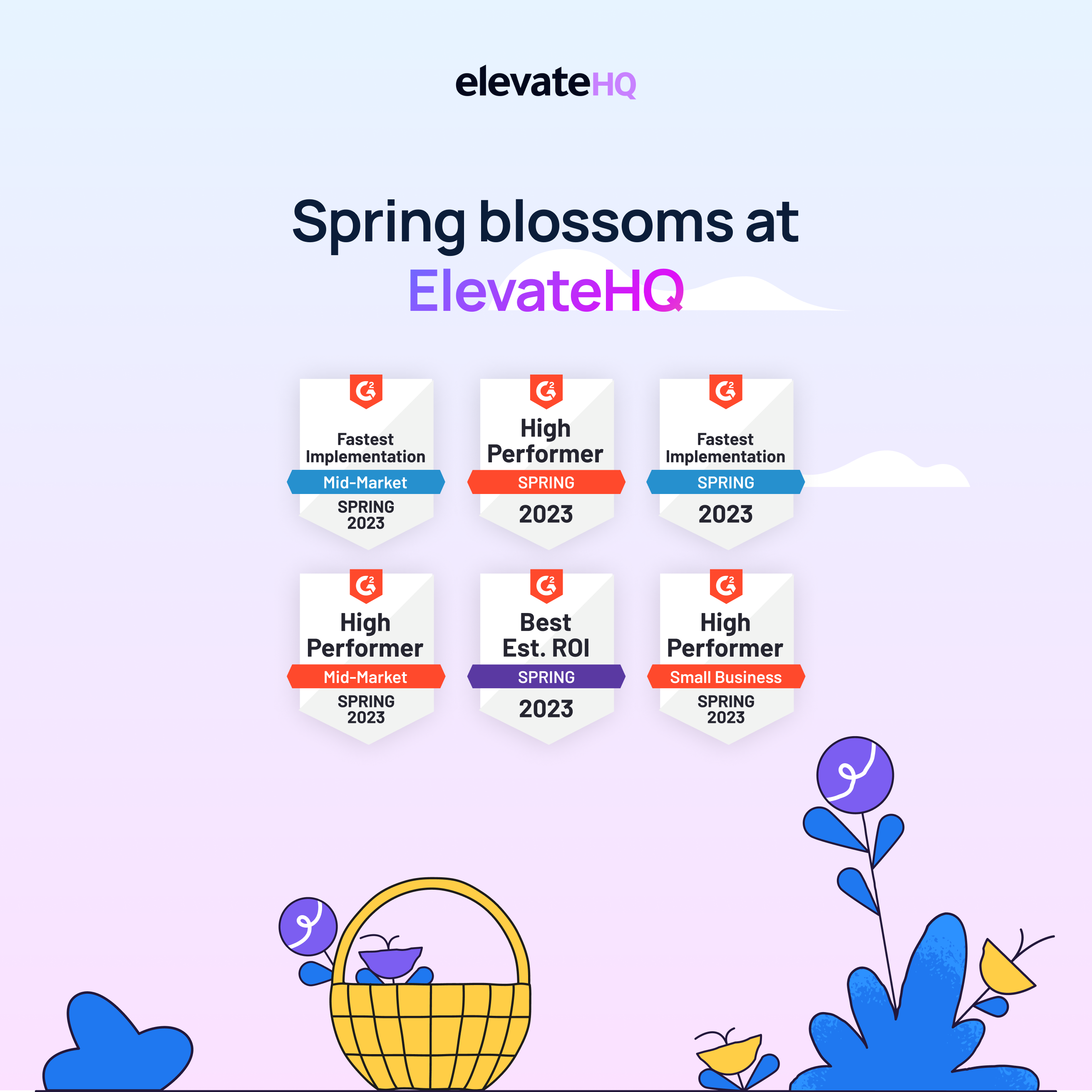 Spring's here which means that for B2B marketers, it's time for annual blossoms of another but familiar kind.

G2's Spring Reports.

G2 just released the Spring 2023 reports for software products, and we've made massive strides. We've gone from having 3 badges in winter to 6 in spring. A huge huge thank you to our customers and everyone who has supported us in this journey so far 🙏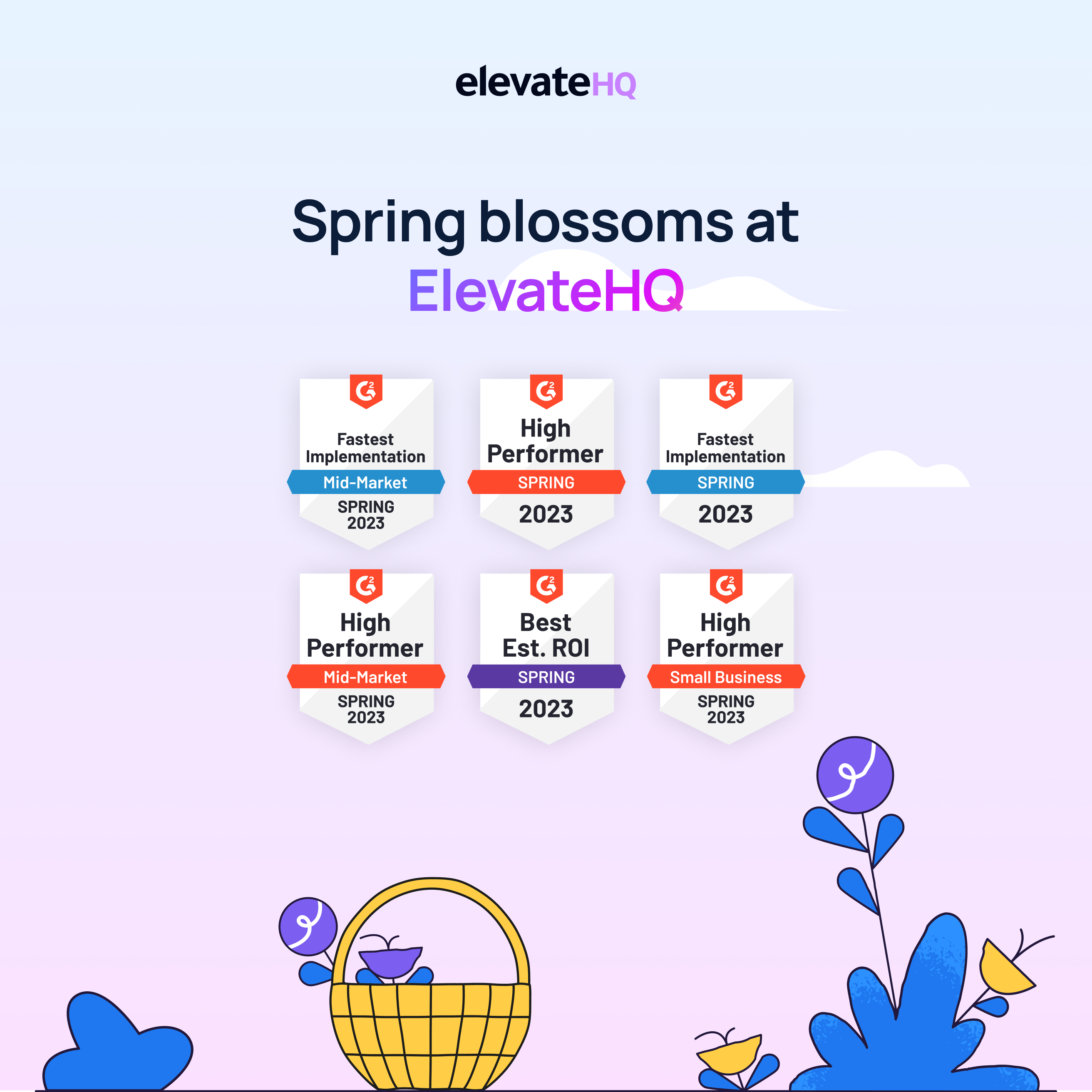 Especially proud of a couple of badges since they are the dominant ruse of commission automation software buyers
• Fastest Implementation
• Best Estimated RoI
We wrote a couple of blogs around how we think about implementations and buying commission automation software. They highlight ElevateHQ's philosophy and mental models around successful implementations and what it takes.
Thinking of automation commissions this year? I'll be happy to exchange notes and share more of our learnings having spent 5000+ hours automating commissions across industries.
Don't want to check out the product yet but want to chat about commission plans? Write to me at akash@elevate.so. I respond to all emails personally