5 RevOps Best Practices for Managers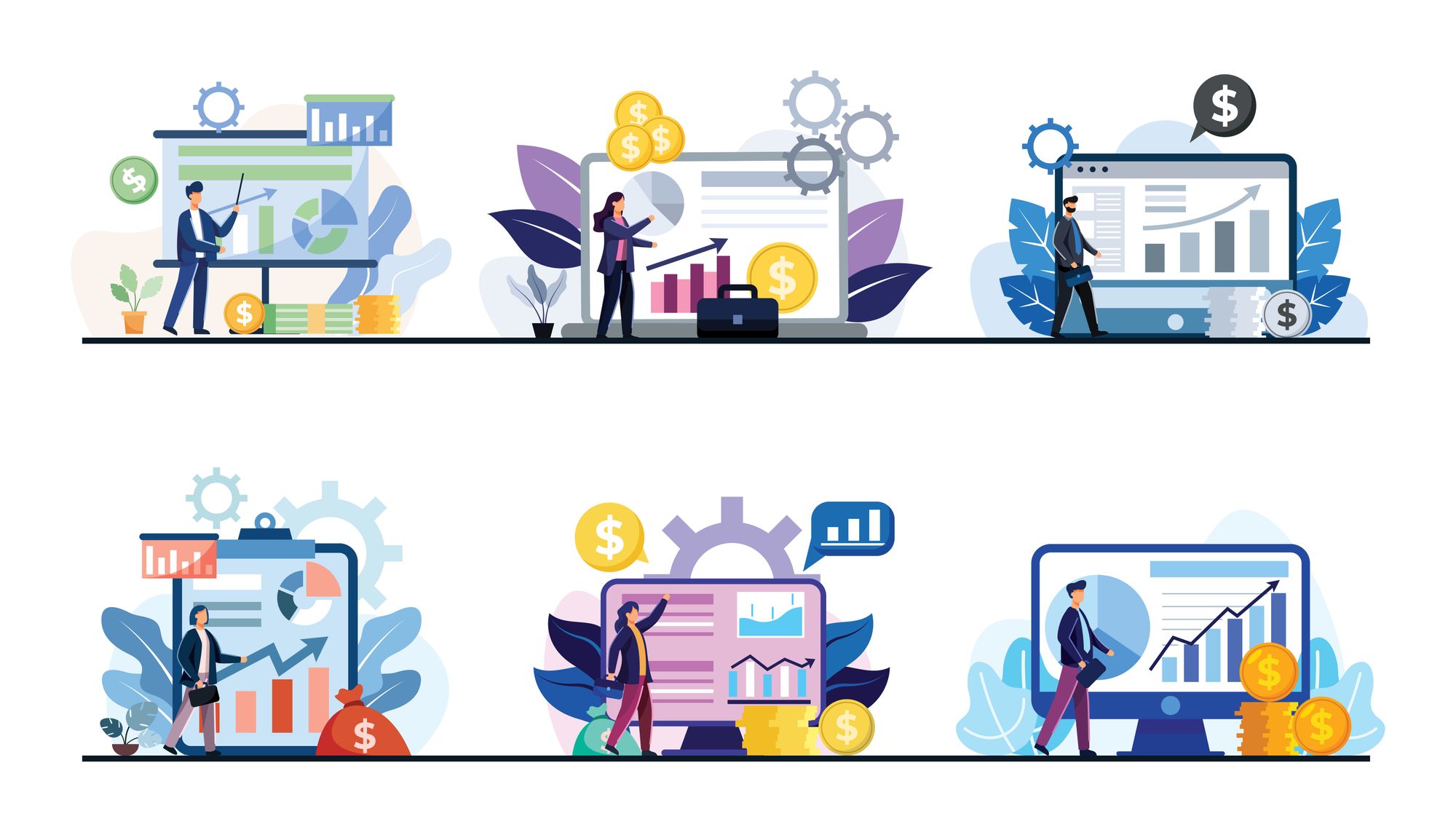 RevOps helps ensure better integration between different departments in an organization. This integration helps different departments collaborate their efforts toward the achievement of short-term and long-term goals. To unlock the true benefits offered by RevOps, it is crucial to follow some best practices. Monitoring some important RevOps metrics allows company leadership to measure ongoing performance and take corrective steps as and when necessary.
---

Do you feel overwhelmed by the number of platforms integrated into your tech stack to cater to the specific needs of all your business functions?

Well, I feel that while this trend has worked to some extent but the lack of cohesiveness among solutions has led to various business units functioning in silos.

And that's why different departments find it hard to collaborate at different levels.

The most effective solution to this problem is to develop a comprehensive strategy to ensure alignment between business functions and steady revenue growth.

This is where RevOps or revenue operations come to the fore.

RevOps aims to align multiple business functions like marketing, sales, customer success, and others to drive growth at a quicker pace.

In this article, I'll cover the top five RevOps best practices to help you integrate the same with your existing business strategies. I'll also highlight the advantages of implementing this strategy successfully.
Top 5 RevOps Best Practices
Before we jump to the best practices, let's quickly learn what RevOps is.

RevOps, also known as revenue operations, is a strategic approach to streamline technology and related processes across every stage of the consumer lifecycle.

It uses real-time and accurate data to optimize the decision-making processes across your business.

RevOps improves collaboration across different business functions, making operational processes efficient.
Interesting RevOps Facts:
Companies investing in RevOps witness up to
20% growth
in sales productivity.
Companies deploying RevOps witness up to
3x faster revenue growth
as compared to others.
After hiring a RevOps team, more than
21% of companies
reported an increase in productivity.
Now that you are acquainted with the concept of RevOps let's have a look at the best RevOps practices:
1. Make sure the data is correct
With multiple data points available to the company ensuring data accuracy can be a challenge.

The best way to address this issue is to break data silos and create a single source of truth as a reference point. This ensures that all decision-makers have real-time access to the same accurate data.

Additionally, the latest data can help the finance team to make better projections. Consequently, incorrect or outdated data can lead to wrong forecasts – affecting the payouts.
2. Understand the company's revenue goals
Your RevOps manager needs to own the sales funnel by acting as the link between marketing and sales operations. This will ensure steady growth in revenue generation over a period.

Then, the manager can work with the finance teams to learn more about the company's revenue goals to set quotas for the sales team that is in sync with company objectives.
3. Use a comprehensive platform for commission tracking
In-depth analysis using spreadsheets is an integral part of RevOps.

But it's a time-consuming exercise that can be efficiently managed through comprehensive commission tracking software.

This integration will allow you to automatically load data from relevant sources and deliver instant commission calculations without any need to double-check the calculations.

Commission tracking tools can also help you:
Ensure accuracy in commission calculations.
Automate commission calculation and payment processes.
Bring transparency to the decision-making process.
Optimize incentives management.
4. Manage the number of databases
You have to optimize the number of databases used by the RevOps team.

However, try not to go overboard by integrating multiple databases with different business processes. This increases the chances of errors significantly, which can cost you in the long run.

Moreover, it's important to ensure that the number of databases used is being efficiently managed.  

Some of the ways in which you can ensure optimal database management are:
Have strong database management practices in place.
Carefully assign metadata for datasets.
Adequate storage plans must be put in place.
Invest in suitable database management software.
5. Have your peers verify the data
Several departments use data shared by the RevOps team as a basis for their planning processes. That's why it's necessary to check the accuracy of the data.

To do so, you can integrate suitable database management tools with existing systems. This allows regular cleaning and monitoring of data.

Once the data has been verified, you can ask a senior or your peer to look and double-check the details.
8 Major Advantages of Implementing RevOps
With a strong RevOps team, your company will work at an optimal level, positively affecting different departments.

Here are some noteworthy benefits that you can gain through RevOps:
1. More efficient processes
The efficiency of your internal processes enhances through optimized technology and improved alignment ushered in by RevOps. It acts as the connecting link between marketing, sales, product, and customer experience teams.

Company leadership will be able to ensure optimal allocation of resources, automate and streamline manual processes, and create a single source of truth for data insights.
2. Data-driven decision making
RevOps ensures that teams across departments have access to accurate real-time data – helping them make data-driven decisions. This enhances forecasting accuracy and delivers better insights into the success of strategies.

Moreover, data-driven decisions allow you to work confidently and capitalize on available opportunities to gain a competitive edge over others.
3. Optimized customer experience
With RevOps, you can deliver superior customer experiences at different points in the sales cycle. This will streamline the processes, improve communication between teams, and smoothen the customer journey.

As a result, it will be easier for the customer success team to execute its key task of customer engagement. It can also help you attract and retain the right customers for longer periods.
4. Faster growth
With optimized alignment, improved processes, and data-driven decisions, your company will grow more quickly. And with higher accuracy in predictions, your business will be in an ideal position to sustain its growth.

Moreover, RevOps allows scaling up operations backed by optimal strategies and resources.
5. Better customer retention
RevOps is more than making a sale; it also focuses on retaining customers.

The customer success team is an integral part of RevOps and is, therefore, able to learn more about the customers.

In addition, they can establish a rapport and foster trust with customers to help them continue their association with your products.
6. Get all teams in on the data
One major challenge with the SaaS industry is determining the most useful metrics to monitor.

To be successful here, you need to identify the best metrics for your business and then ask the right questions. That's why, it's crucial to get all teams across departments in on the data to accrue the desired results.
7. Align incentives
There are chances of conflicting viewpoints between different departments, such as sales vs marketing or sales vs finance.

Therefore, it's crucial for you to align the incentives amongst all relevant departments and encourage collaboration.

For example, the marketing team generates leads for the sales team. It's the duty of the sales team to close the leads and convert them into customers. Then it's the responsibility of the customer success team to retain the clients for extended periods.
8. Agree on the tech stack
RevOps means that all teams are using the same tech stack. This would make it necessary that you remove platforms that are not relevant for everyone.

Similarly, you may have to get new software solutions for everyone's needs.
Whichever approach you may choose, having everyone onboard using the same tech stack will streamline the operations.
Key Takeaways
RevOps is one of the most impactful business strategies in modern times. It can unlock the true potential of your enterprise by transforming it into a high-growth and revenue-focused entity.

However, to achieve the desired results you need to execute all the essential steps accurately.

Following the best practices shared above to unlock the true potential of your business today!