Notifications & Nudges
With ElevateHQ, you can enable notifications and nudges to stay updated on your team's performance. There are various different types of notifications such as slack and email notifications that you can enable. In this tutorial, we will discuss how you can enable these notifications.
Note: Before starting this workflow, please make sure that you are integrated with slack. You can refer to the data integrations tutorial to understand how to integrate.
Step 1:
Log in to your ElevateHQ admin dashboard. On the left side column under the "Settings" section, select "Configs".
Step 2:
In the configurations tab, select "Notifications". The system will then show you the type of notifications you can enable and their respective frequencies.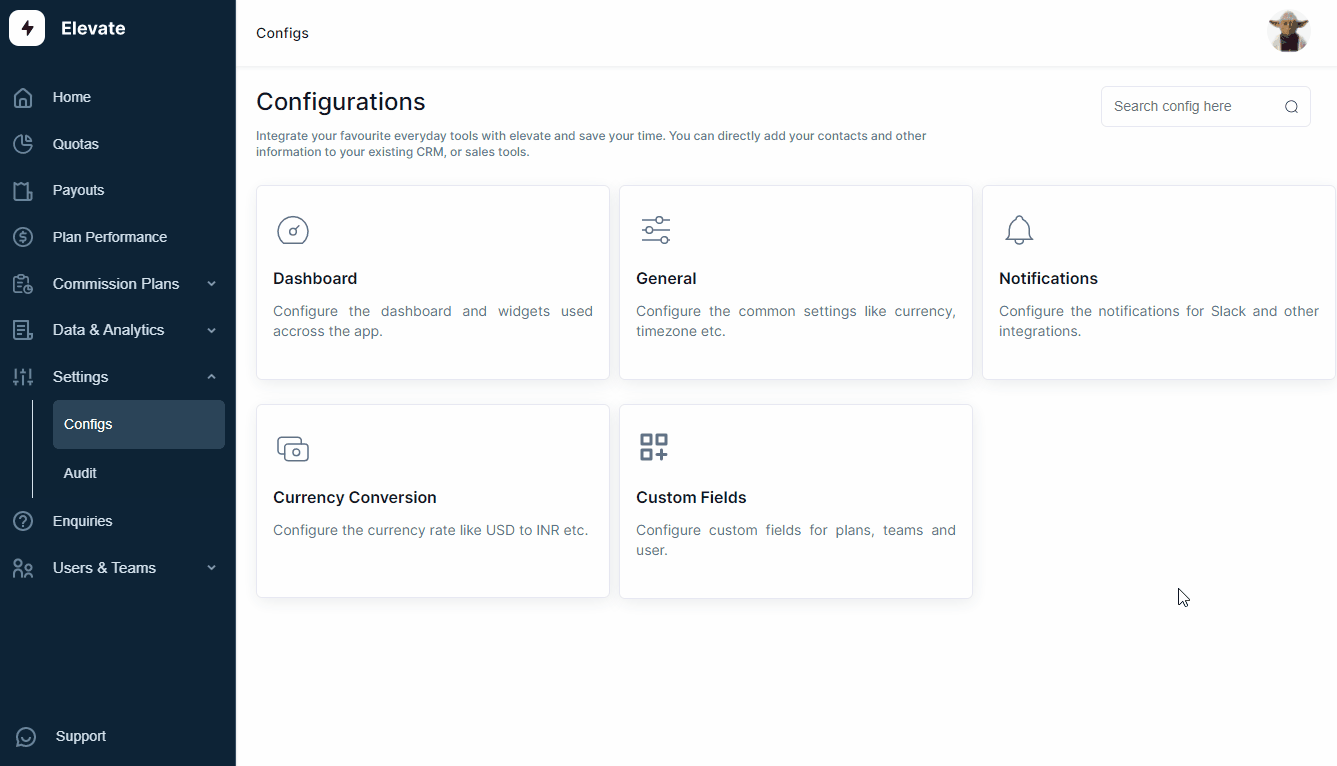 Step 3:
You can now choose what type (Email/slack) of notifications and the type of messages you wish to enable and their respective frequencies.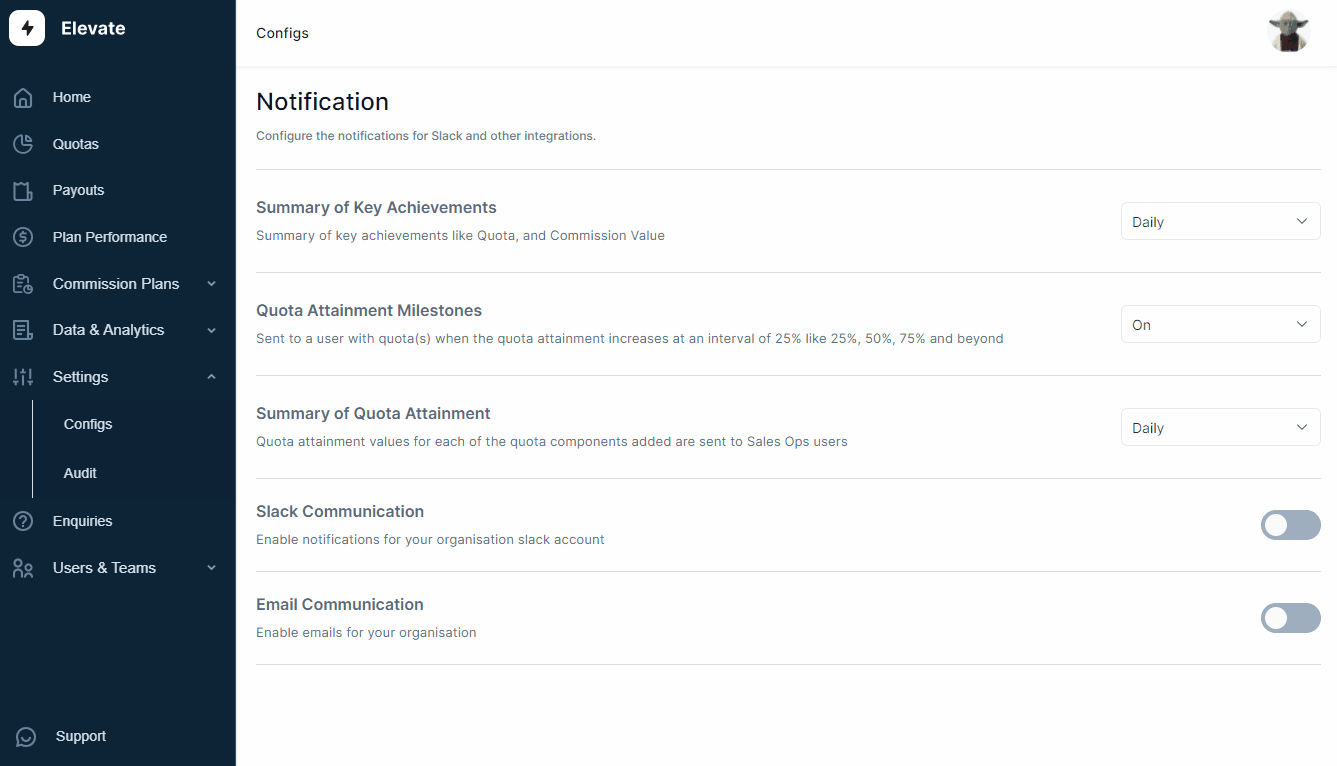 Step 4:
The system will then be able to send you notifications.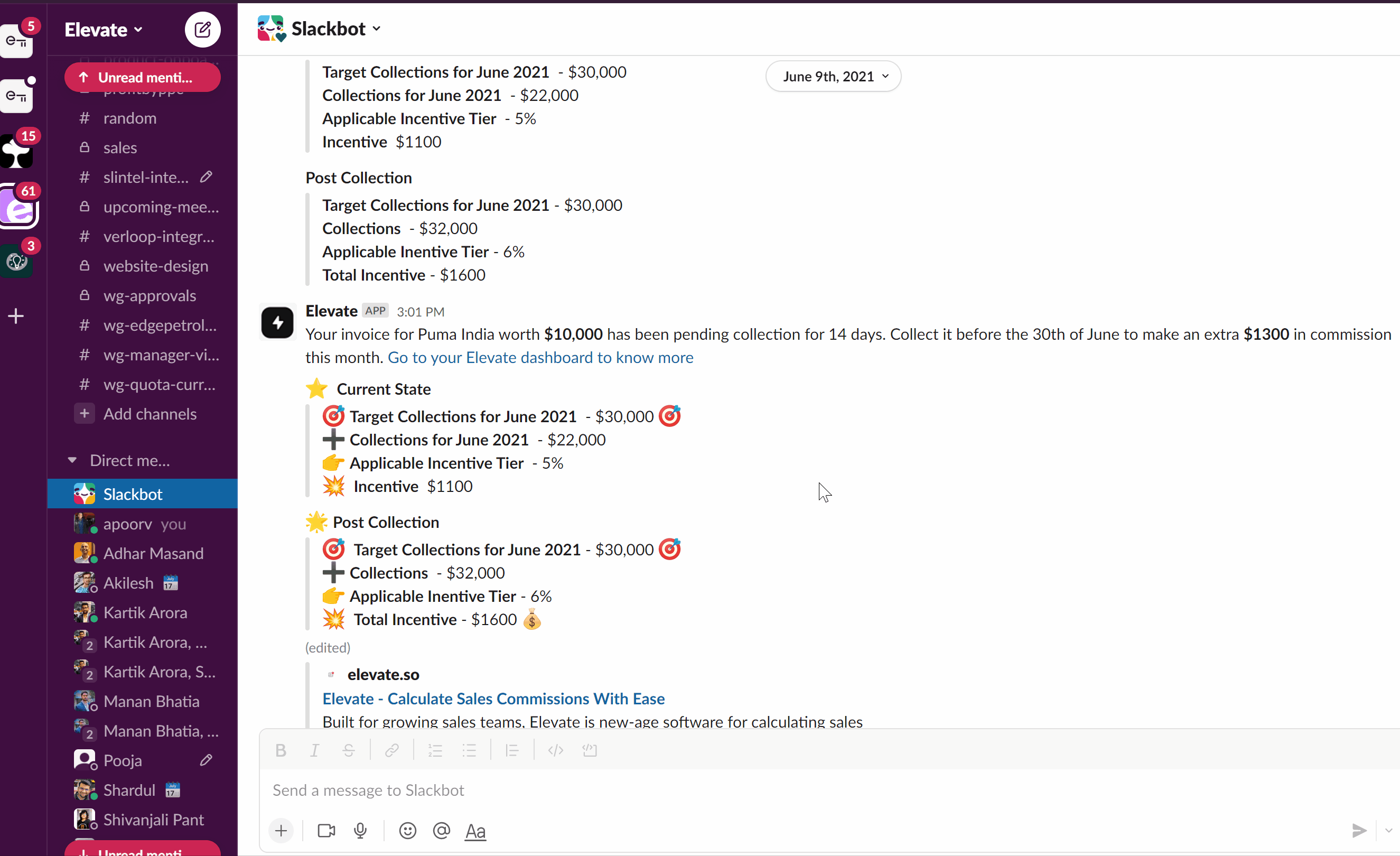 Related Links
Payouts
ElevateHQ Payouts manager lets you create timely payout batches...
Freeze
In this tutorial we will learn how to freeze a rep's commissions ...
Quota Ramp
Wish to create a quota ramp for a new employee? In this tutorial...