Dashboard Configurations
With dashboard configurations, you can customize your admins & reps' dashboards based on your requirements. In this tutorial, we will show you how to manage these configurations.
Step 1:
Login to your ElevateHQ dashboard. On the left side panel under the "Settings" section, select "Configs"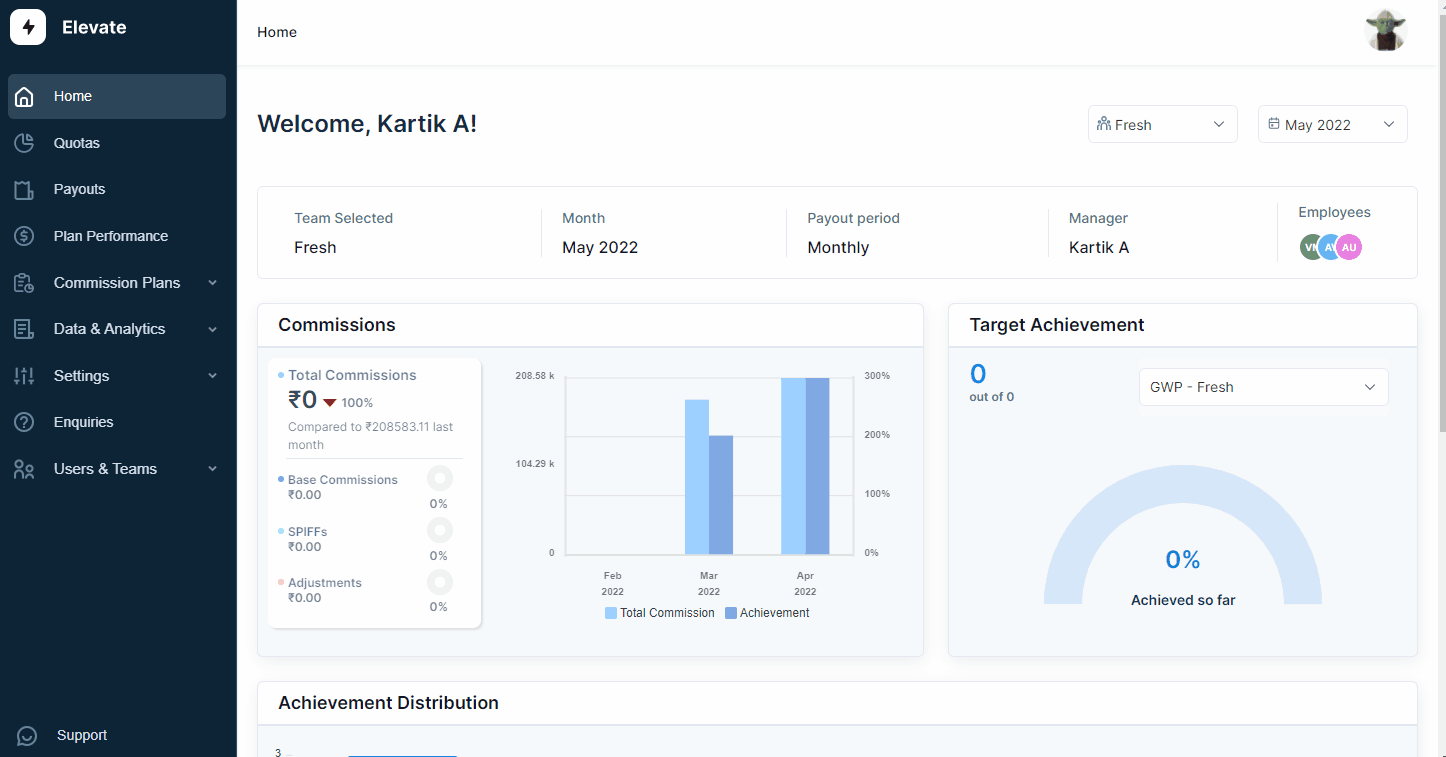 Step 2:
On the configurations dashboard, select "Dashboard". Under the dashboard window, you will see multiple dashboards such as the manager's, and rep's dashboard. You can click on the dashboard that you wish to configure.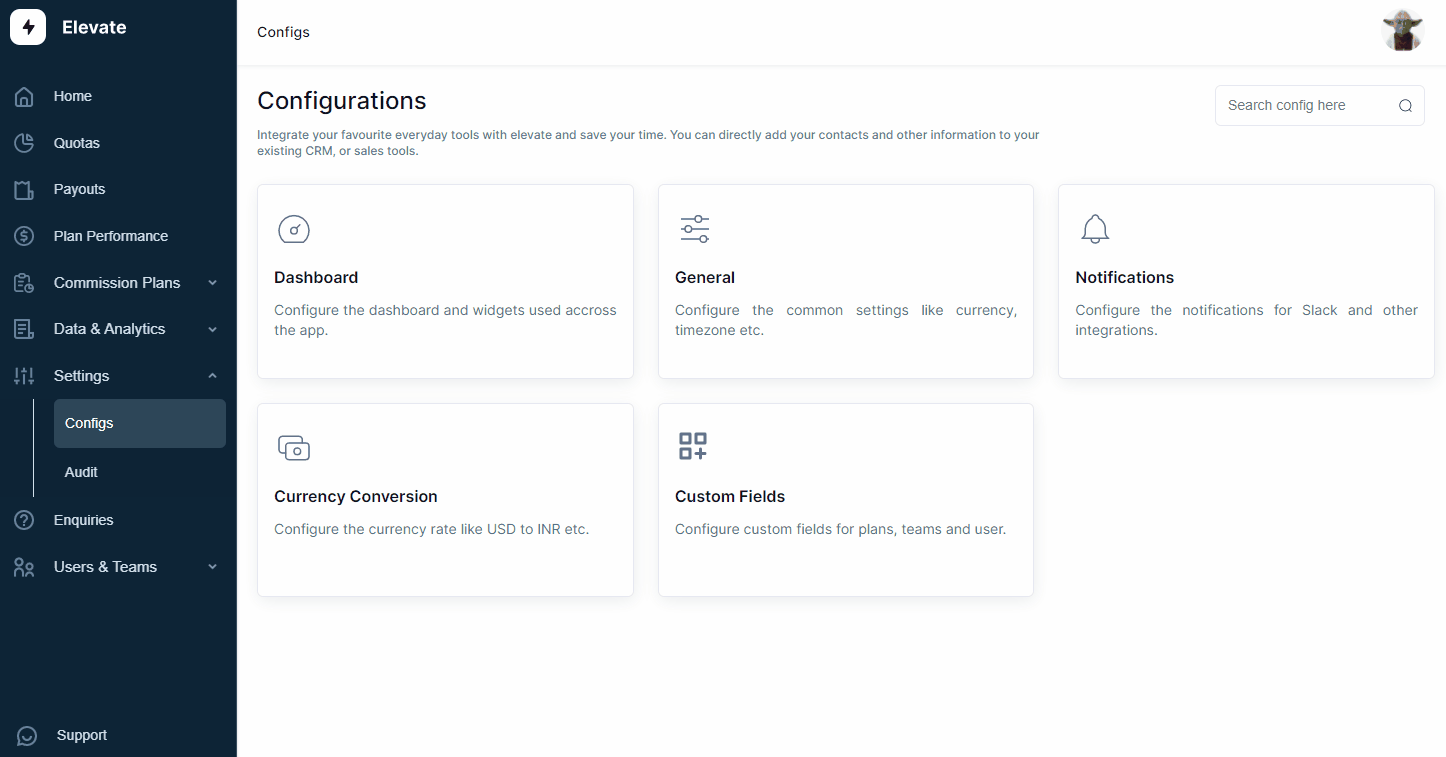 Step 3:
The system will show you the various widgets that you can enable such as the leaderboard bookings, collections, insights widget etc. Here you can click on the field to enable it on the dashboard.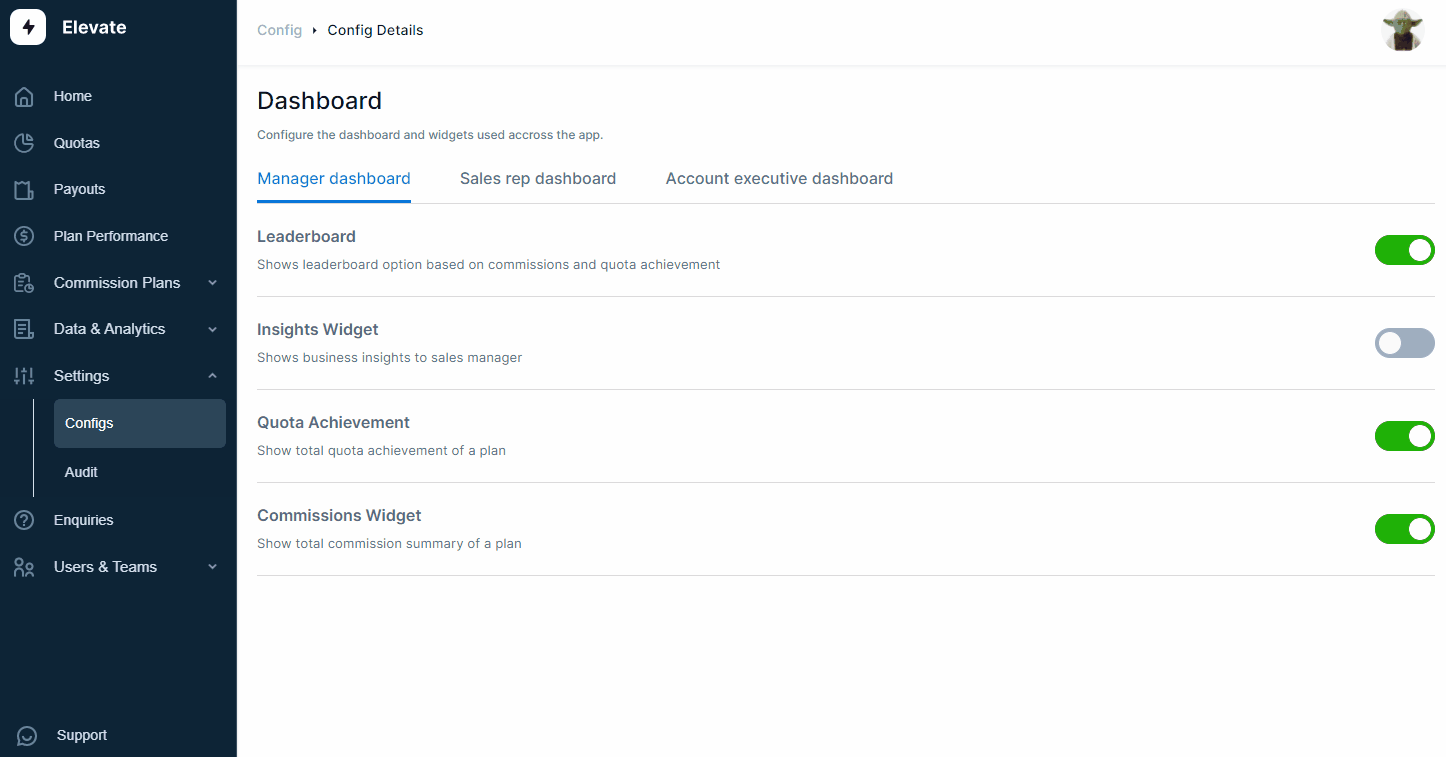 Related Links
Payouts
ElevateHQ Payouts manager lets you create timely payout batches...
Freeze
In this tutorial we will learn how to freeze a rep's commissions ...
Quota Ramp
Wish to create a quota ramp for a new employee? In this tutorial...