Deal Split
Multiple owners for a deal? No problem. With ElevateHQ you can split a deal among multiple owners. In this tutorial, we will learn how to split a deal between multiple owners.
Step 1:
Log into your ElevateHQ dashboard, on the left column, under the data & analytics section, click on "data".
Step 2:
In the data tab, select the data source as your CRM & in the table's tab select "deal properties". The system will then show the list of deals and their respective amounts.
Step 3:
Once the deals are shown, identify the deal for which you wish to add multiple owners. On the right side click on the "deal split" button as shown below.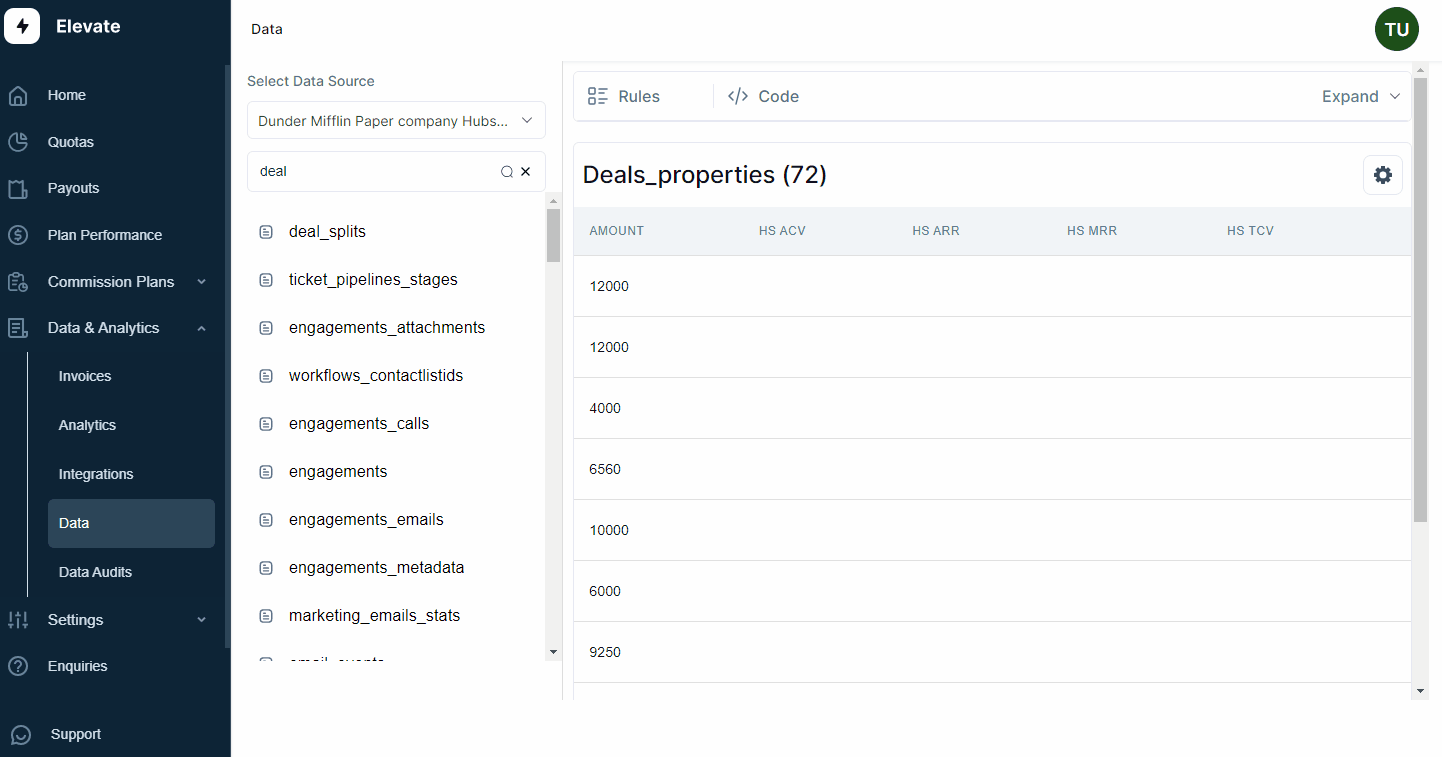 Step 4:
In the deal split tab, you can now add multiple owners and their respective percentages. Once you have filled in the details, click on "save" and the deal will be split between the owners.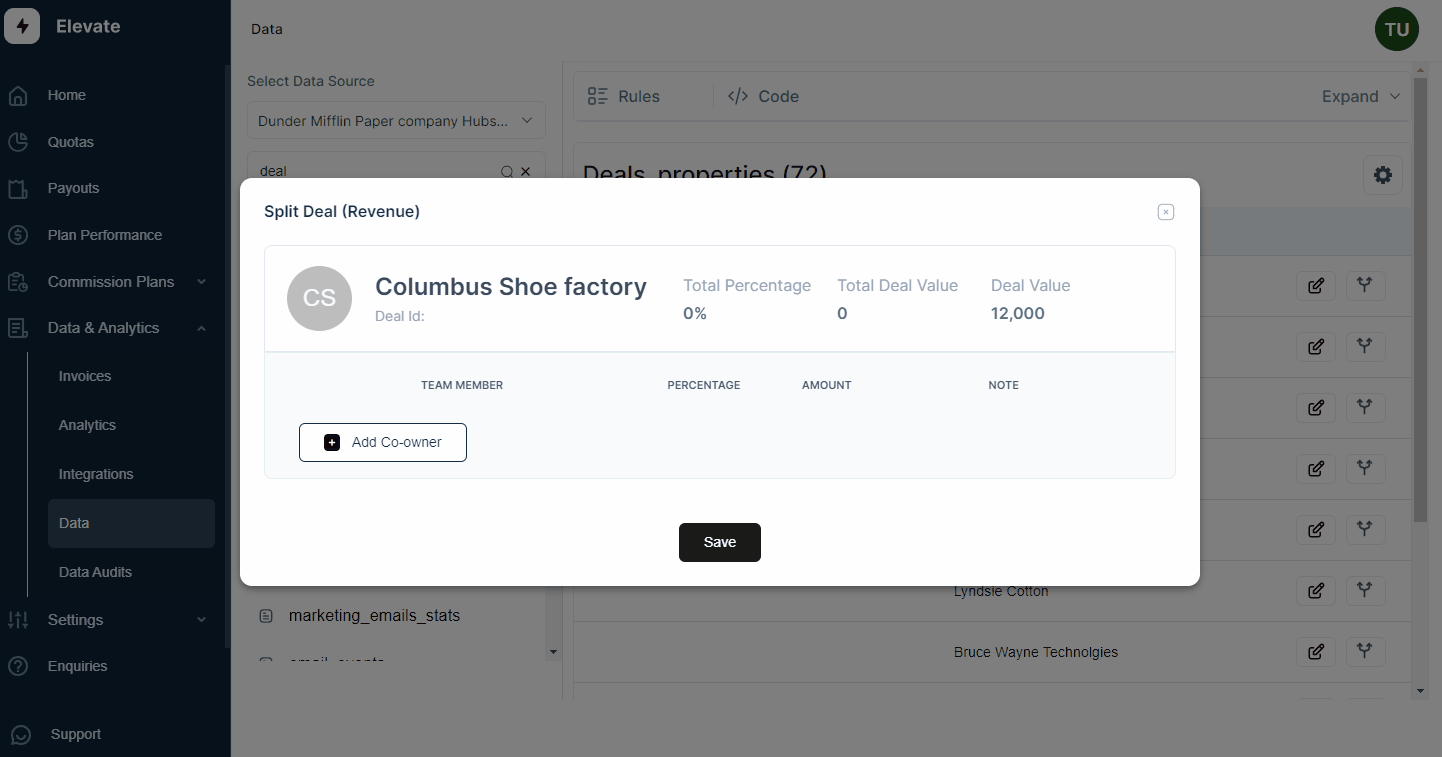 Related Links
Payouts
ElevateHQ Payouts manager lets you create timely payout batches...
Freeze
In this tutorial we will learn how to freeze a rep's commissions ...
Quota Ramp
Wish to create a quota ramp for a new employee? In this tutorial...