Competitive Spiff Designer
Competitive Spiff Designer
With our easy to use competitive spiff designer, you can run spiff's for your top performers for any time period. This tutorial will guide you through the process of creating a spiff for your team.
Step 1:
Log in to your ElevateHQ admin dashboard. On the left side panel under the commission plans section, select "Plans".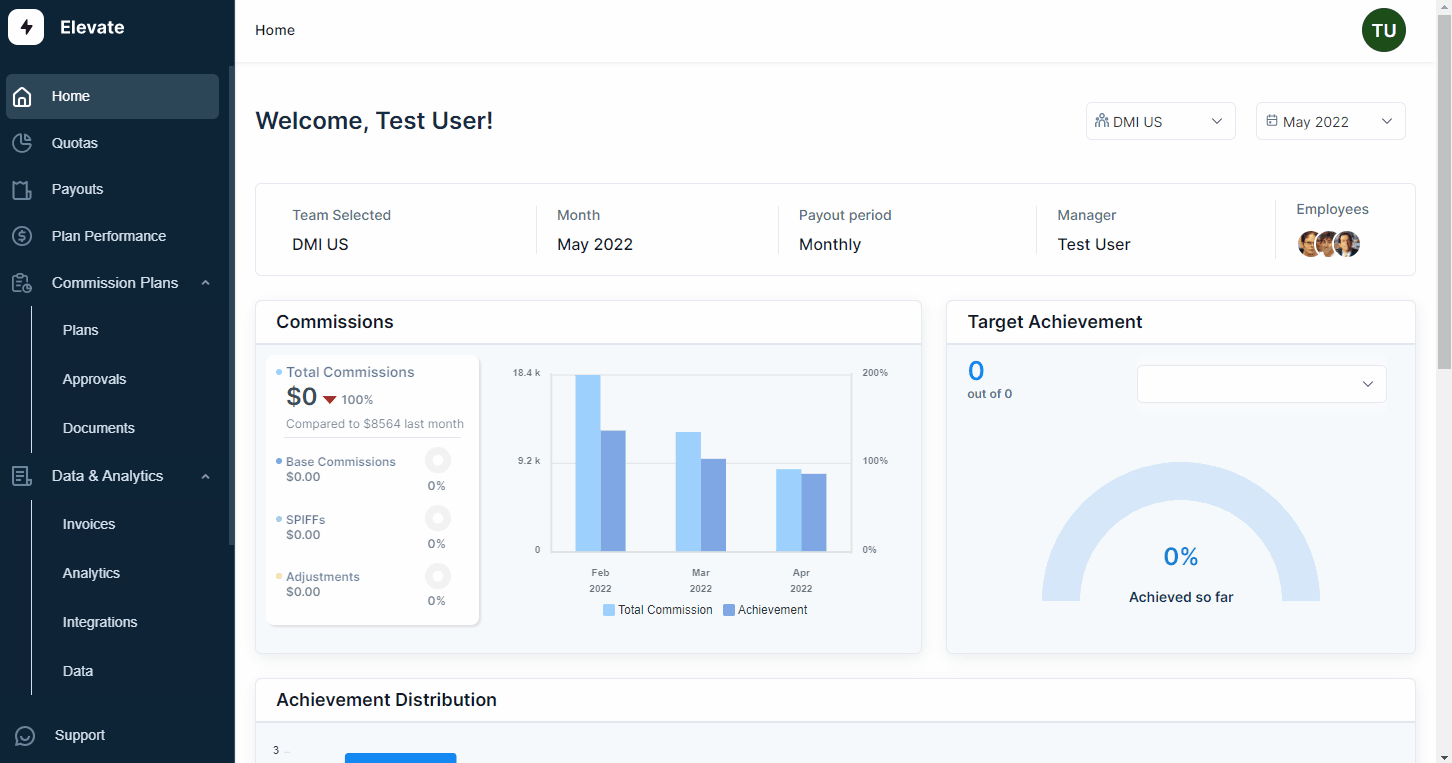 Step 2:
Identify the plan for which you wish to create the spiff. On the left side select the "Create Datasheet" button. The system will redirect you to the data tab, here you can select the relevant table and data source and create a data sheet by adding a name for the sheet & the relevant query. Once you have added all the details select "Save sheet".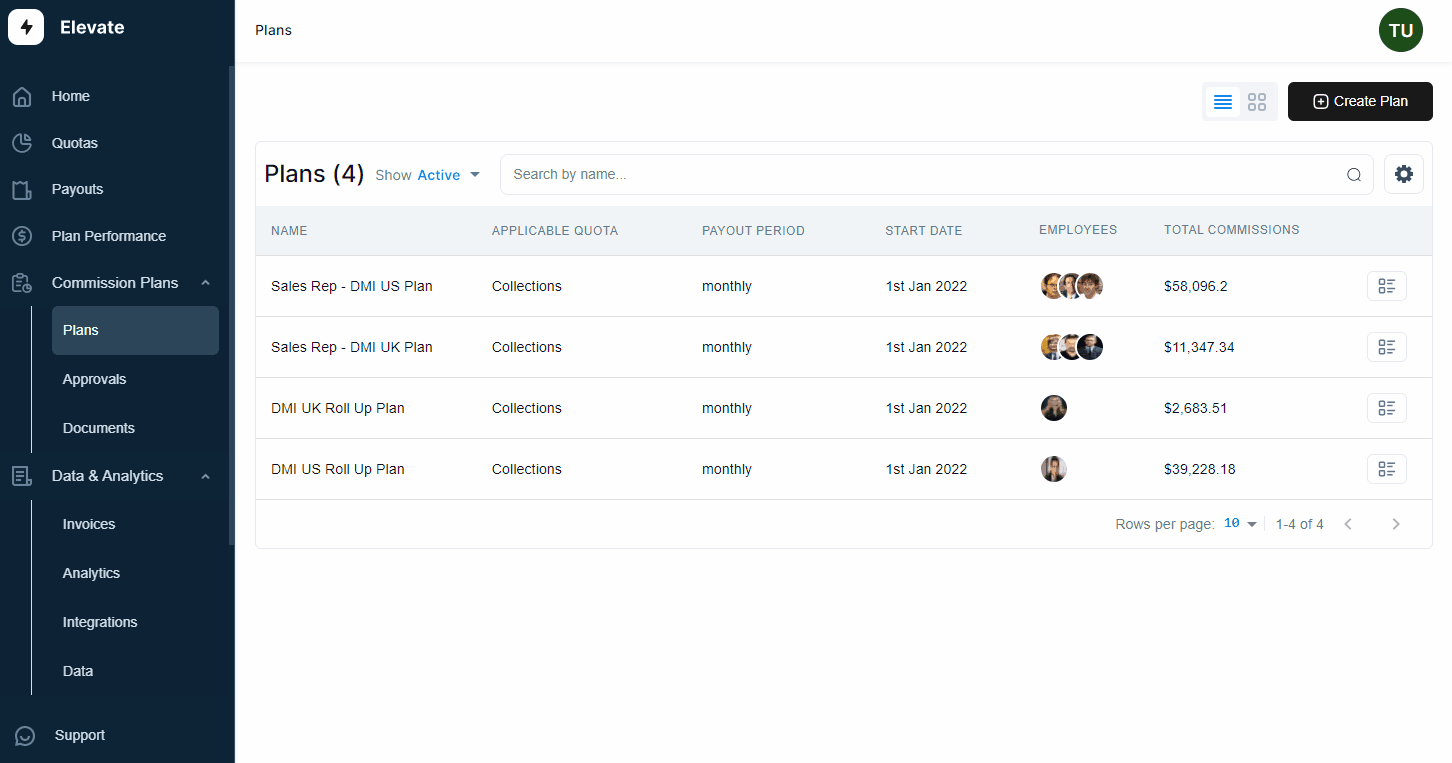 Step 3:
Go back to the plans page and select the plan for which you have added the datasheet.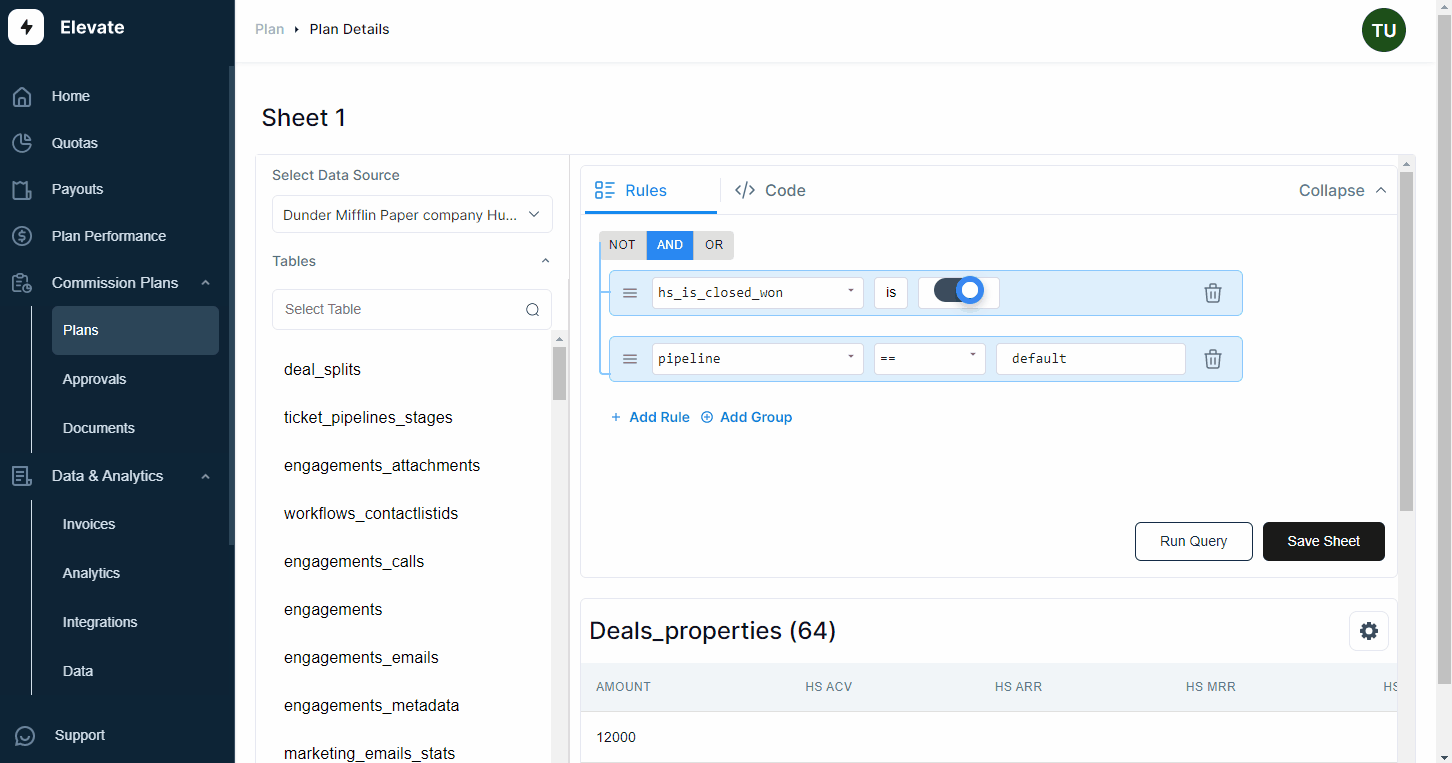 Step 4:
Under the plans page, click on "Rules", Select "Add rule" on the top right corner. The system will prompt you to input the rule type, and select "Competitive Spiff".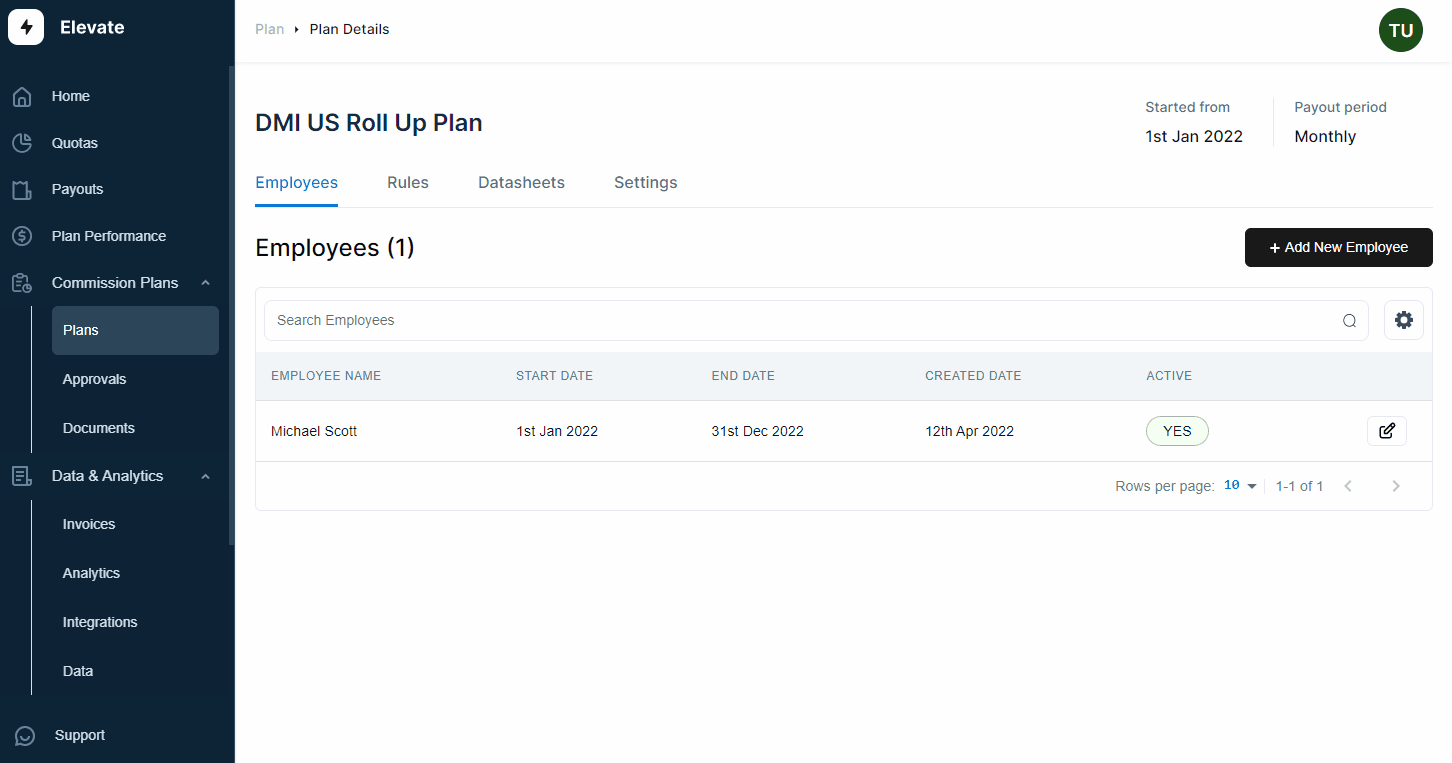 Step 5:
The system will now prompt you to add the details for the rule such as rule name, quota, start date, end date, datasheet, owner id, and date period. Once you have defined the parameters you can now add a formula for the rule. You can define the score basis the amount as shown or any other parameter, choose a score order and add a global formula. In this case, we have mentioned the sum of amounts which means the person with the greatest sum will get the highest score. Finally, you can choose the leaderboard type and add earnings for the top performers. Once you have filled in all the details select "Proceed" and the competitive spiff will be added to the system.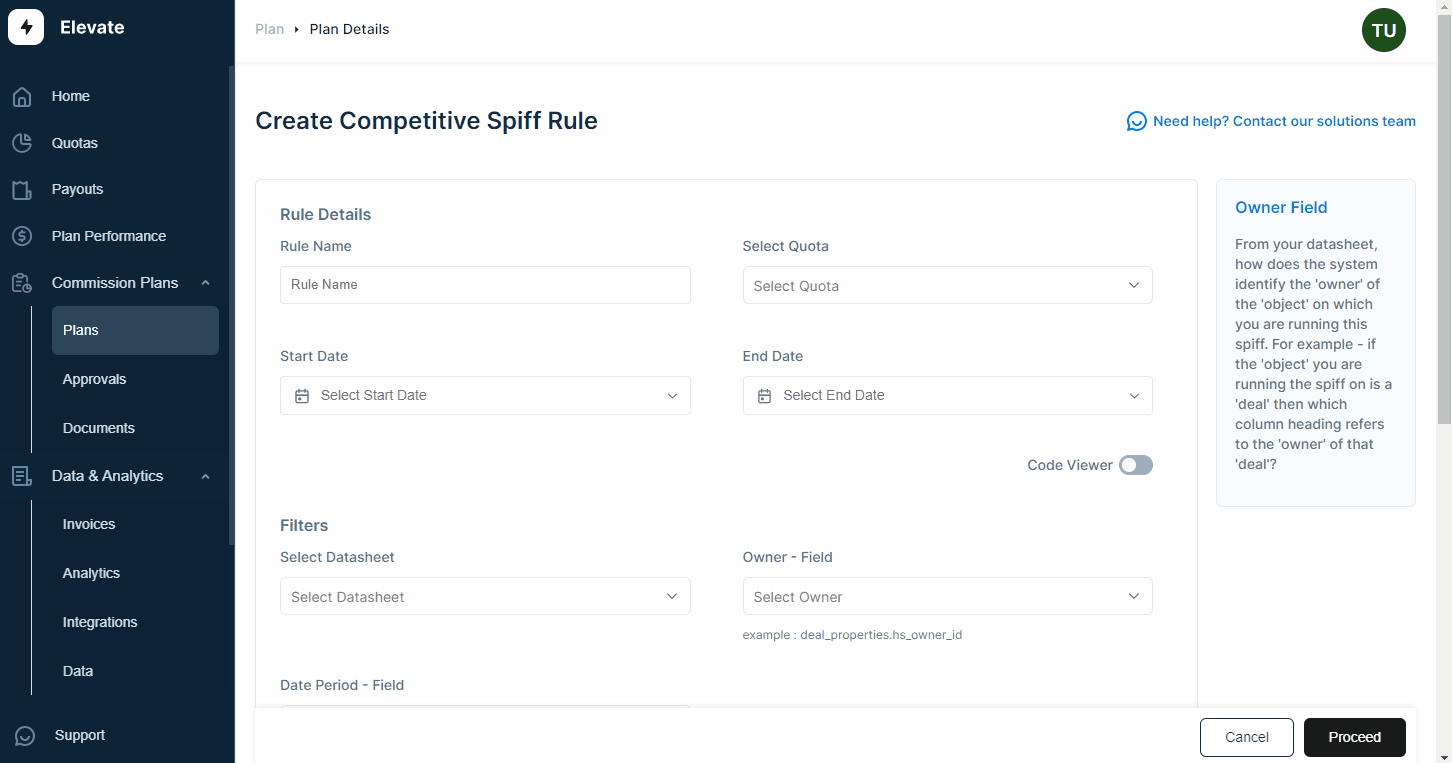 Related Links
Payouts
ElevateHQ Payouts manager lets you create timely payout batches...
Freeze
In this tutorial we will learn how to freeze a rep's commissions ...
Quota Ramp
Wish to create a quota ramp for a new employee? In this tutorial...