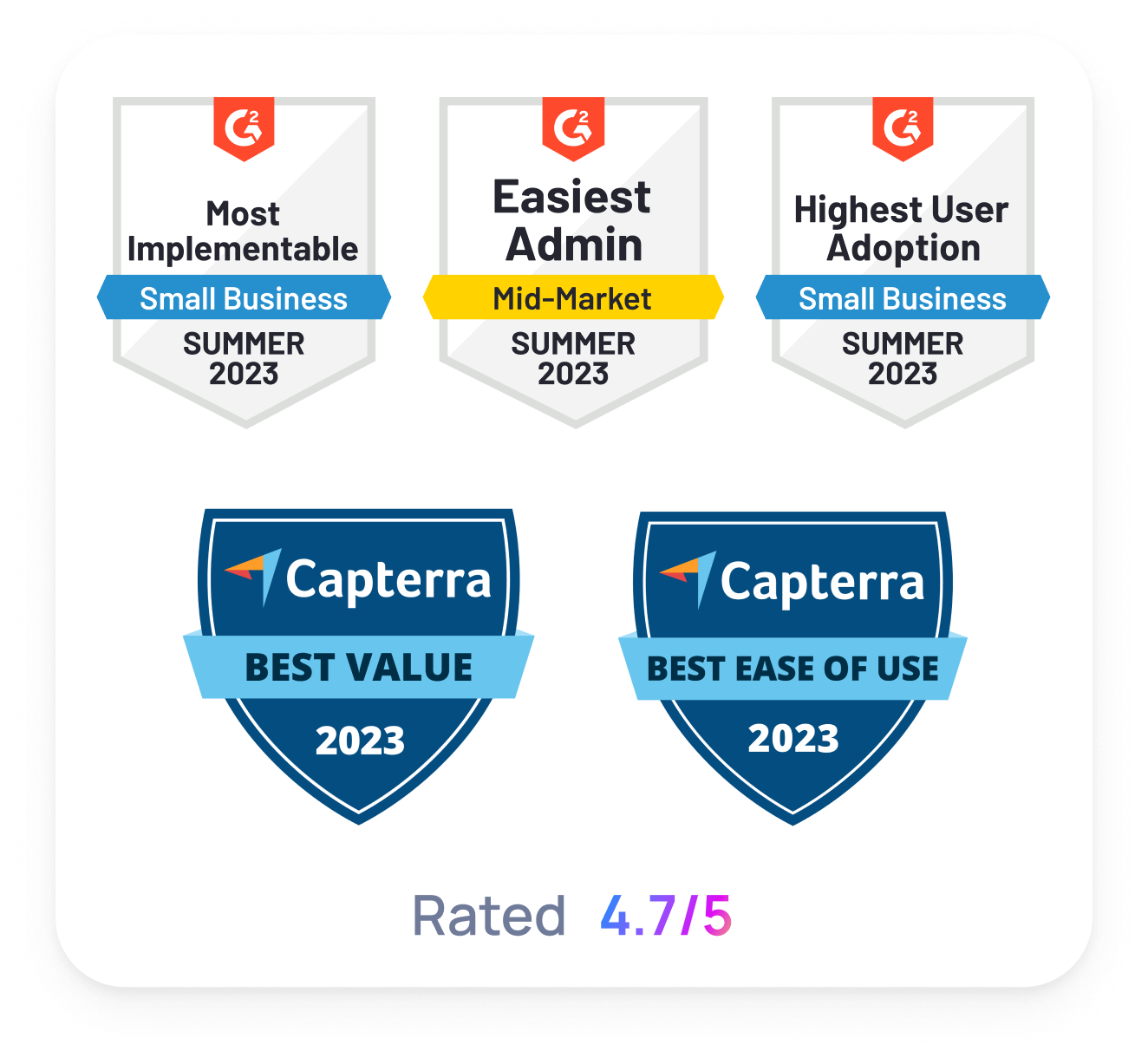 Centralized ICM operations

for improved efficiency, superior morale and sound decisions.

With several in-house reps and multiple agent / channel partner tie-ups, insurance firms tend to have large diversified sales teams and complicated comp plans. We're here to make things simpler.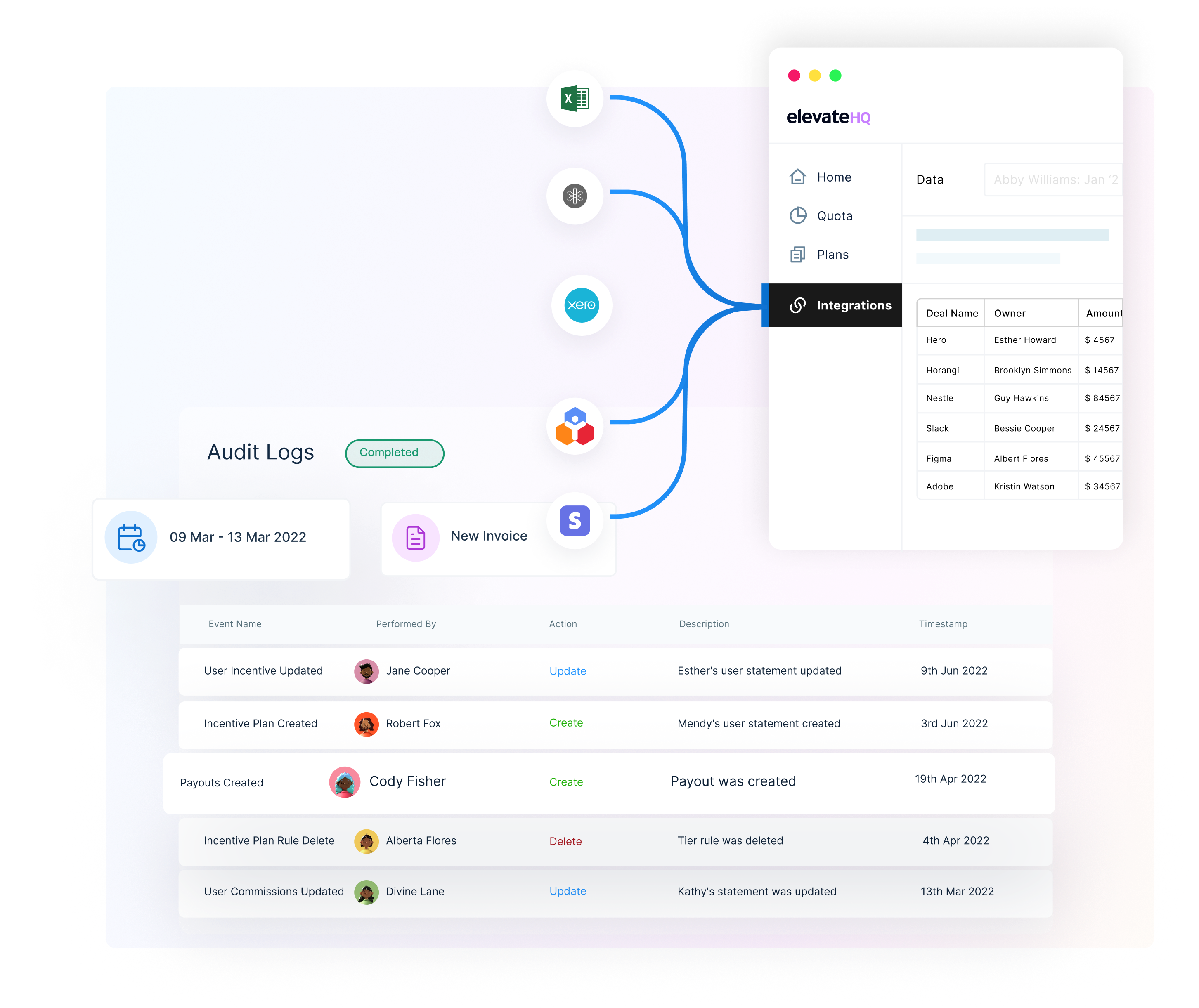 Data you can trust
ElevateHQ offers integrations with 30+ revenue apps to refresh your commission data at the speed of business.
Centralized calculations and archives
Move from decentralized spreadsheets to centralized dashboards. Archive past commissions data from audit logs.
Customized nudges
With a distributed sales team, a well-timed motivating pop-up can be a godsend, turning a missed quota into a home run. That's why we let you decide when and what alerts to send your reps.
Agile reports
for agile decisions.
No matter how massive your sales operations, no matter how fragmented your crew, ElevateHQ unites them all under one nimble, automated, data-powered roof.
Blazing fast 'actuals vs forecast' data
Real-time integrations -> Real-time data -> real-time reports. Run an 'actuals vs forecast' simulation at a button click.
Rollup reports across attributes
Rollup commission reports across payees, teams, products, territories and more. Easy filters to dissect by attribute.
Benchmark against archived data
Benchmark today's commission data against the past. Evaluate efficiency and cost of commissions vs attained revenue. Know what exactly moved the needle.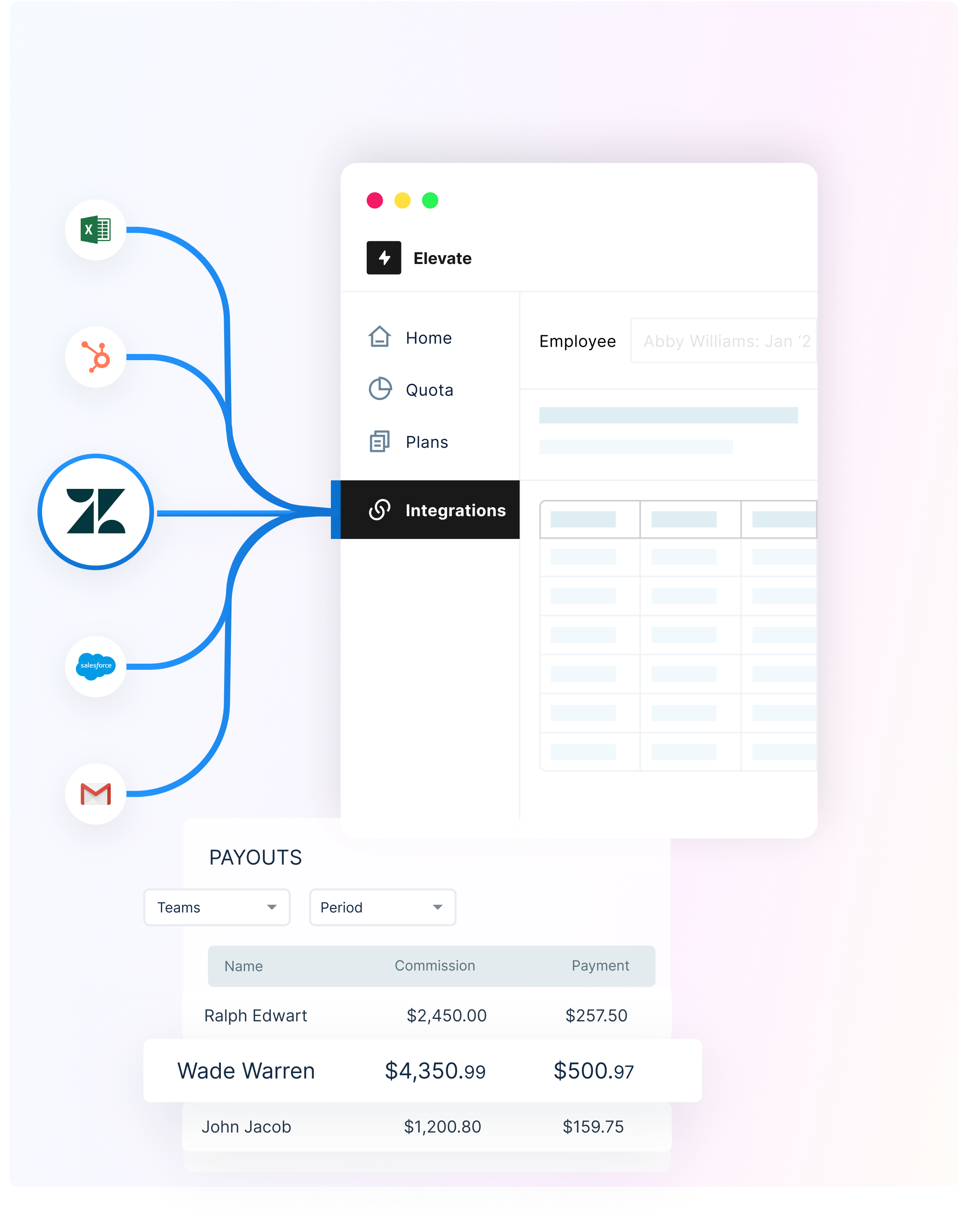 Great

at automating reconciliations. First-rate at third-party integrations.

In-built integrations to get you live faster. And customized schedules to keep your payments error-free and snappier.
Seamless integrations
Salesforce, Hubspot, Slack, Pipedrive, Chargebee, Quickbooks, Oracle, NetSuite, SAP — you name it, we integrate with it. Some data sources even come pre-integrated so you can get moving from the get-go.
Timely and accurate payouts
No one likes a late payer, least of all your reps who grind it out for you. Use ElevateHQ to set up custom rules for payment disbursals, then kick back and relax while our solution takes care of the rest.