Powerful Incentive Tracking for
Insurance Firms
Sales team too spread out? ElevateHQ helps bring them closer.
Automation

meets customization.

With several in-house reps and multiple agent / channel partner tie-ups, insurance firms tend to have large diversified sales teams and complicated comp plans. We're here to make things simpler.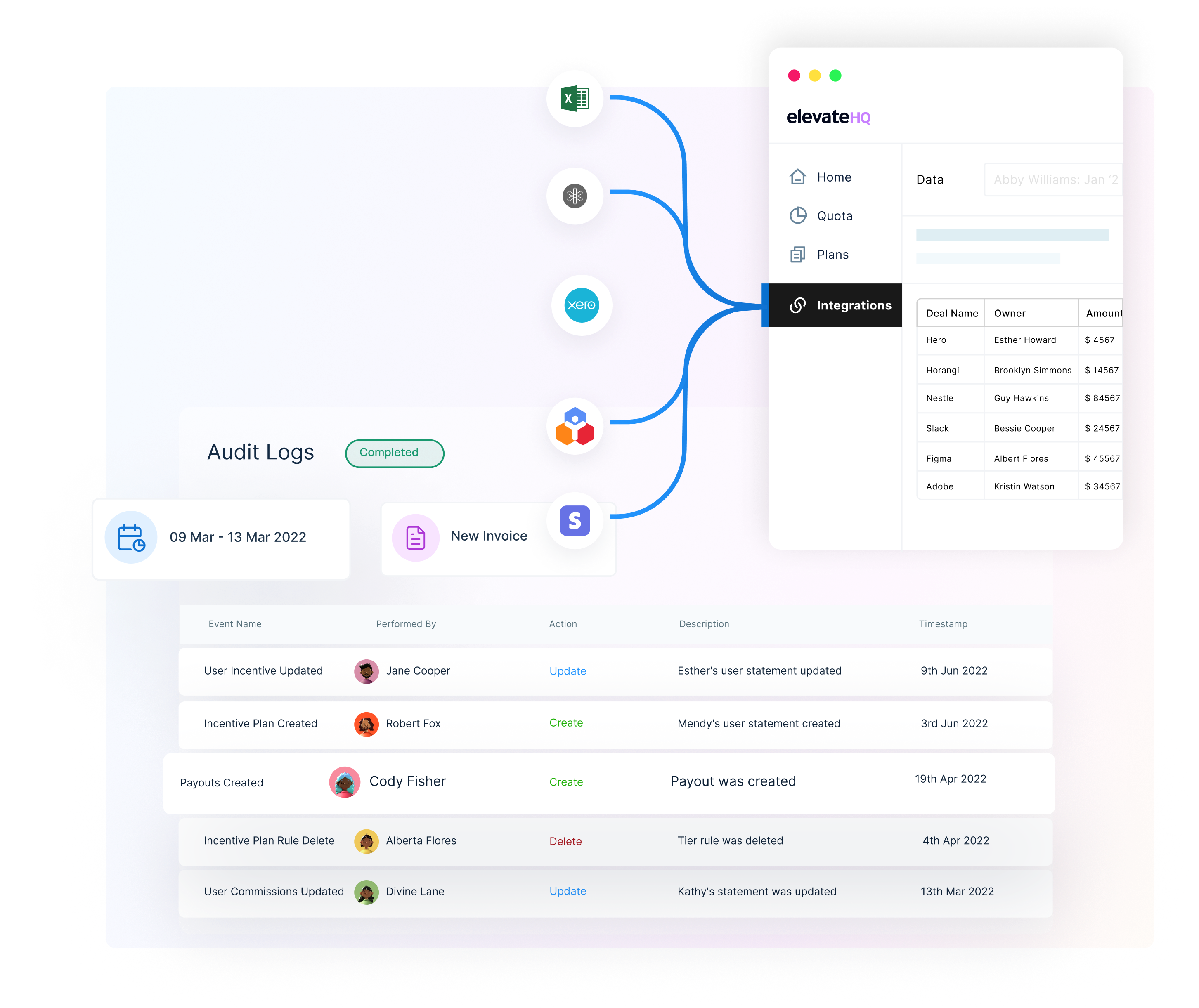 Automated commission tracking with audit log
Do away with those tedious excel sheets and let ElevateHQ's dynamic engine do your bidding instead — tracking, updating, and displaying your reps' earnings in real-time … all the time.
Streamlined quotas
Easily edit individual and team quotas, or create new ones altogether. Boot up our proprietary software and turn a plan into a plan of action in a matter of clicks.
Customized nudges
With a distributed sales team, a well-timed motivating pop-up can be a godsend, turning a missed quota into a home run. That's why we let you decide when and what alerts to send your reps.
Manage teams
with agility. Drive decisions with data.
No matter how massive your sales operations, no matter how fragmented your crew, ElevateHQ unites them all under one nimble, automated, data-powered roof.
Consolidated approval workflows
Your reps could be in Baghdad or Bakersfield, Tunisia or Tulsa — our centralized workflows allow all relevant stakeholders to instantly sign off on any commission or process documents.
Agile team management
Reps, agents, channel partners, customer success — the insurance sales roster is vast and varied. ElevateHQ's agile engine lets you add/remove team members, switch territories, and change users' teams at any time.
Actionable analytics
Data is a formidable tool, but it needs to be wielded well. ElevateHQ syncs data from all your sales tools and provides powerful real-time insights on any metric you like — on a dashboard as tailorable as cloth.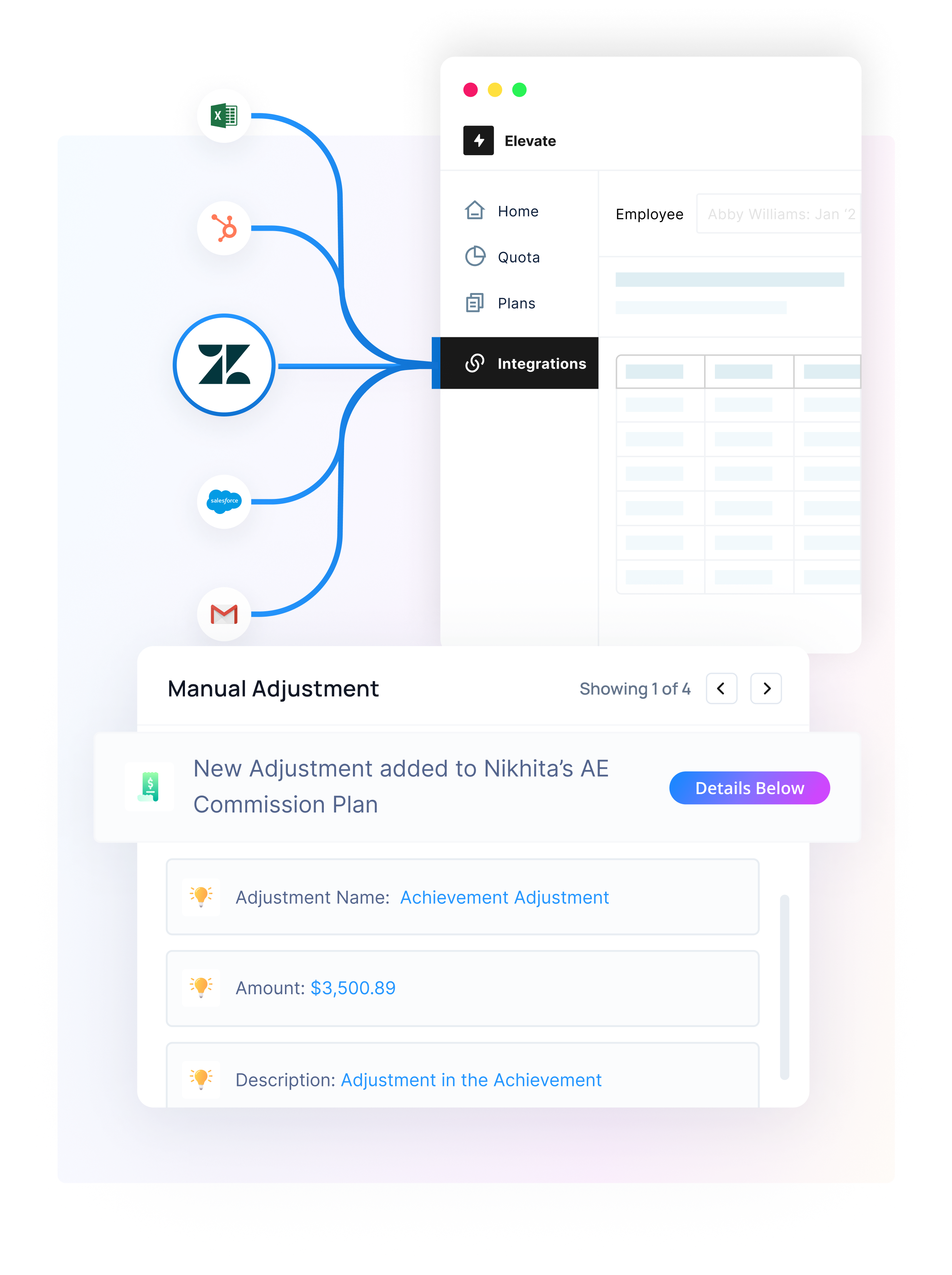 Great

at automating reconciliations. First-rate at third-party integrations.

In-built integrations to get you live faster. And customized schedules to keep your payments error-free and snappier.
Seamless integrations
Salesforce, Hubspot, Slack, Pipedrive, Chargebee, Quickbooks, Oracle, NetSuite, SAP — you name it, we integrate with it. Some data sources even come pre-integrated so you can get moving from the get-go.
Timely and accurate payouts
No one likes a late payer, least of all your reps who grind it out for you. Use ElevateHQ to set up custom rules for payment disbursals, then kick back and relax while our solution takes care of the rest.