Quota (Change & Ramp)
ElevateHQ lets you change/manage quotas for your reps on the go. In this tutorial, we will learn how to change or ramp up the quota for your rep
Step 1:
Log in to your ElevateHQ dashboard using your admin account. On the left side panel, select "Quota"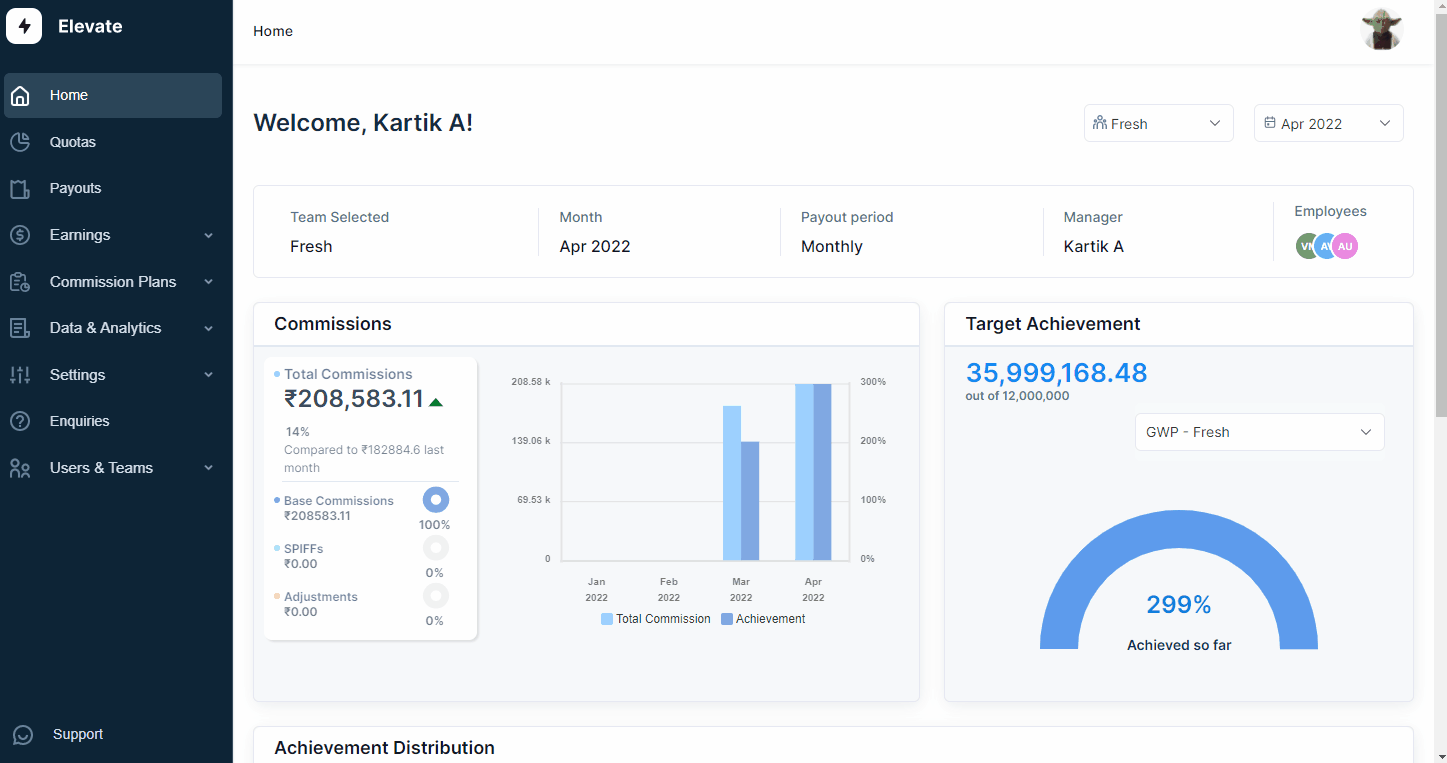 Step 2:
Under the Quota tab, select the Quota that has been assigned to the rep.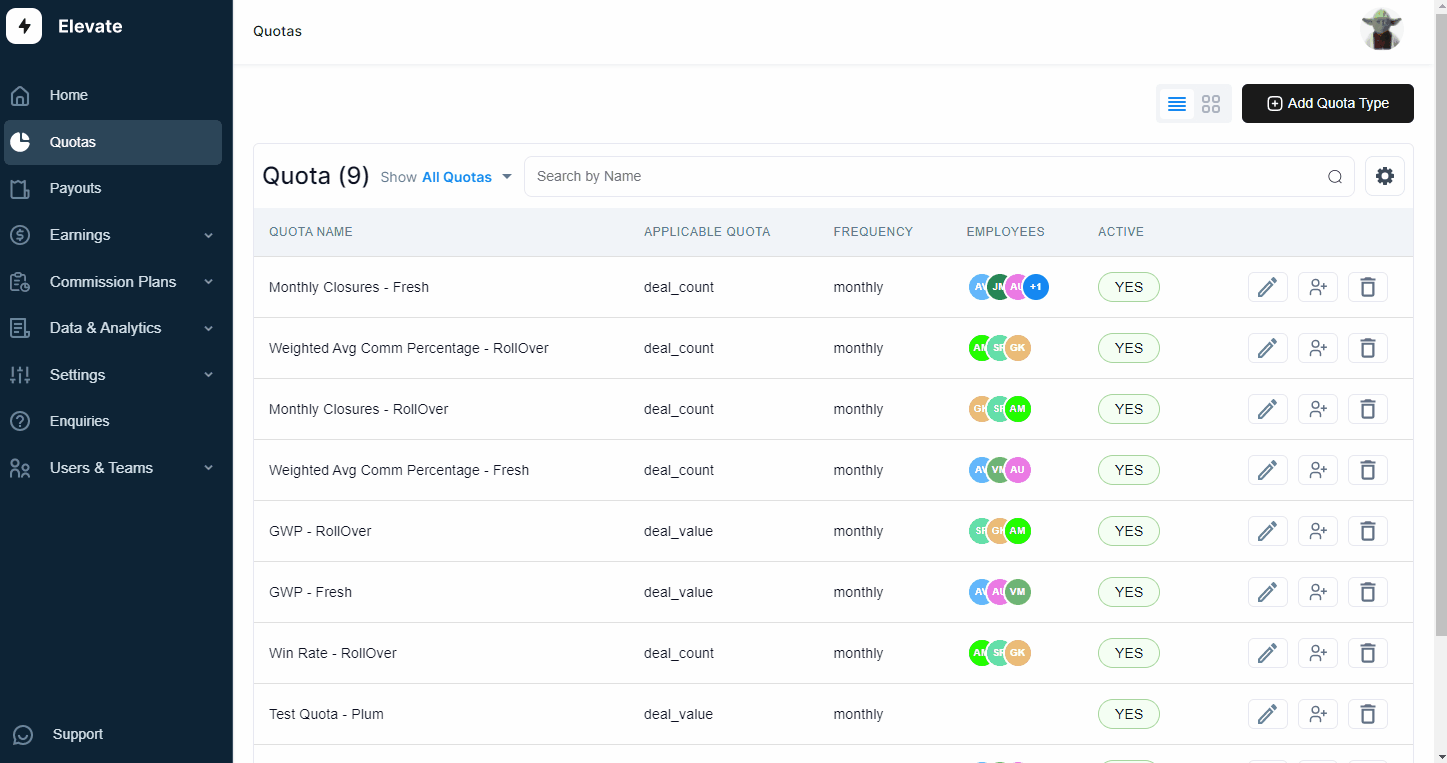 Step 3:
Under the selected quota window, select the user for whom you wish to update/ramp up the quota. On the right corner click on the edit button and the system will display the monthly quota values for the user. Here you can update existing values or ramp up the quota values for the user. Once you have filled in the quota values, click "Update", and the system will update the quota values for that user.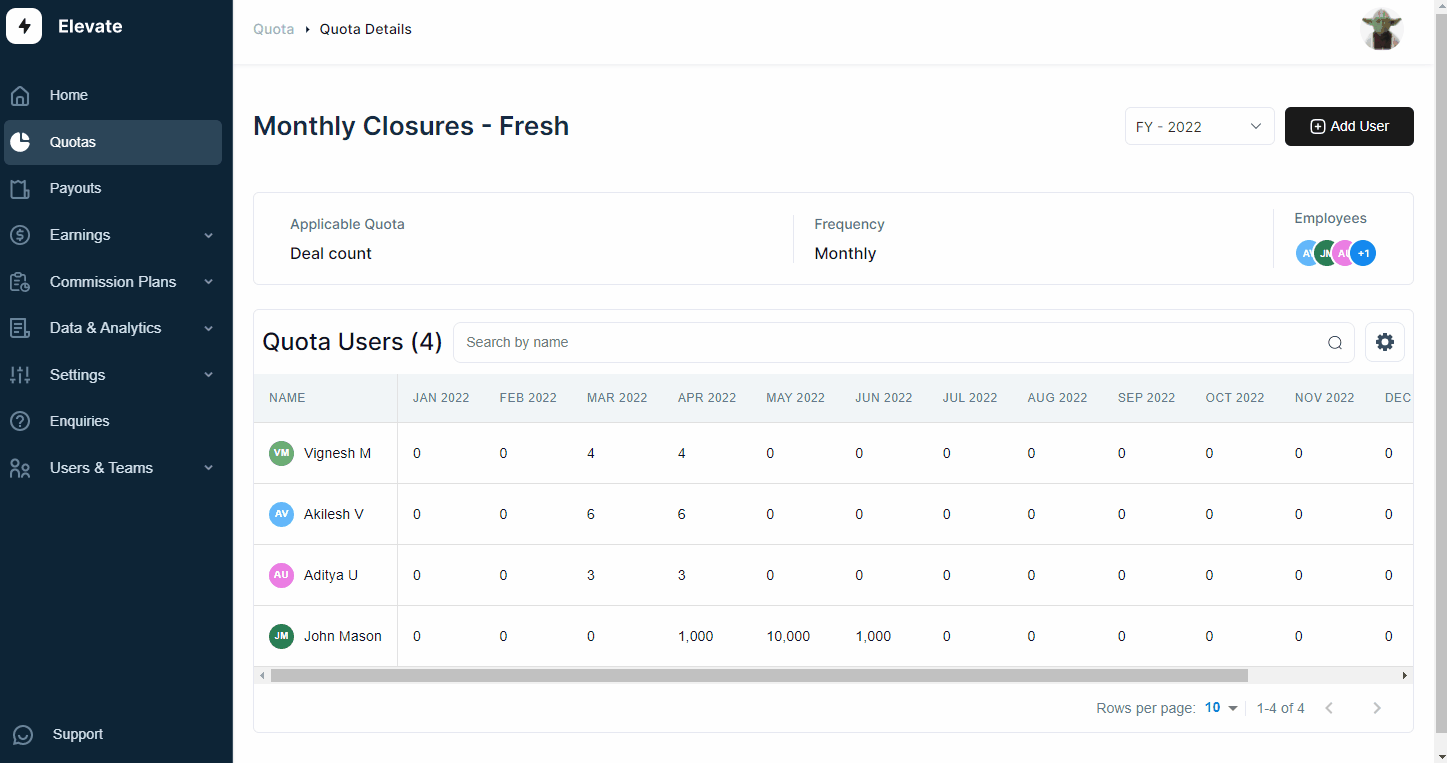 Related Links
Payouts
ElevateHQ Payouts manager lets you create timely payout batches...
Freeze
In this tutorial we will learn how to freeze a rep's commissions ...
Quota Ramp
Wish to create a quota ramp for a new employee? In this tutorial...