Enquiries
In some cases, a sales rep might have questions about the commission value of a specific deal or in general. In such a case the rep can raise an enquiry in the system which will then be reported to the leader responsible. In this tutorial, we will discuss how to raise an enquiry.
Step 1:
Log in to your ElevateHQ dashboard. On the left side panel, select "Enquiries"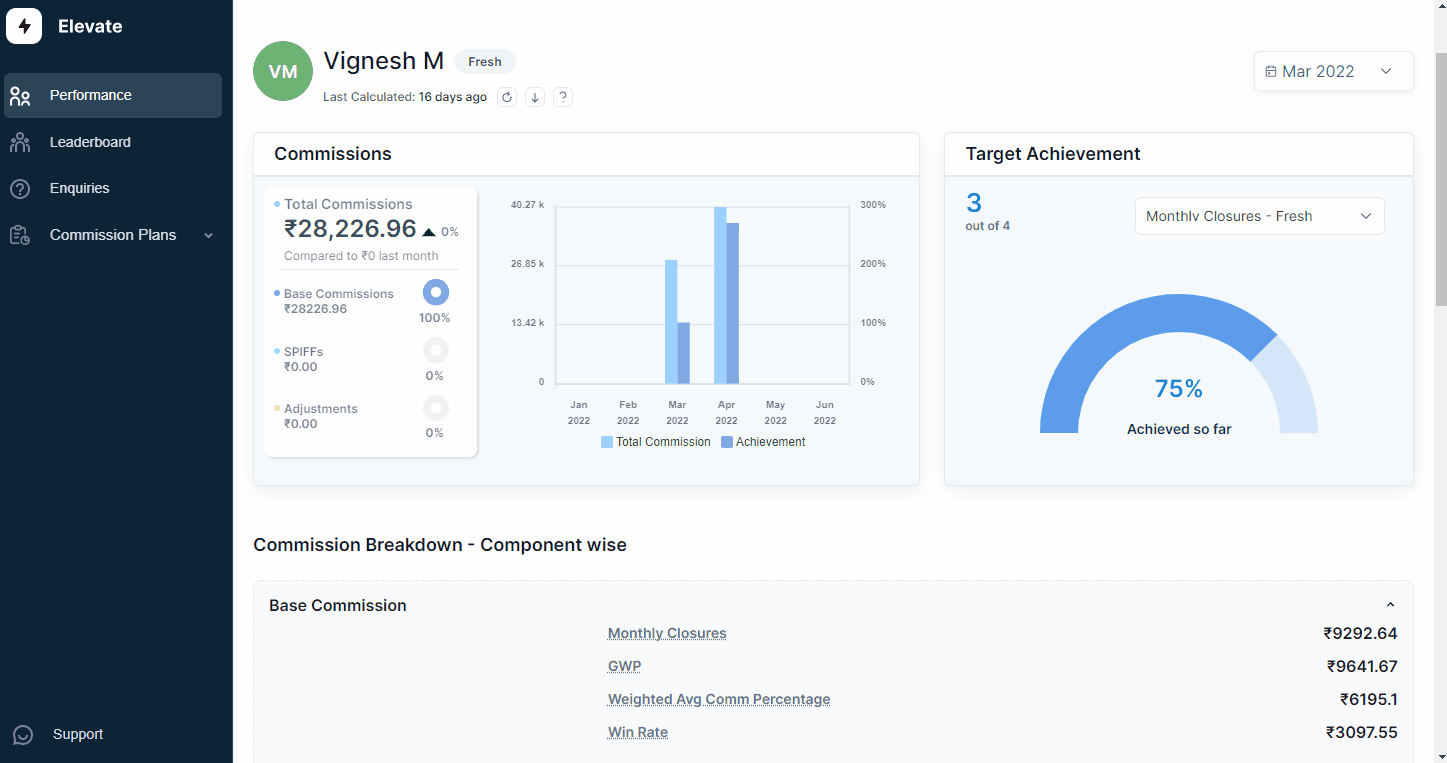 Step 2:
On the Enquiries tab, select "Raise an enquiry" as shown below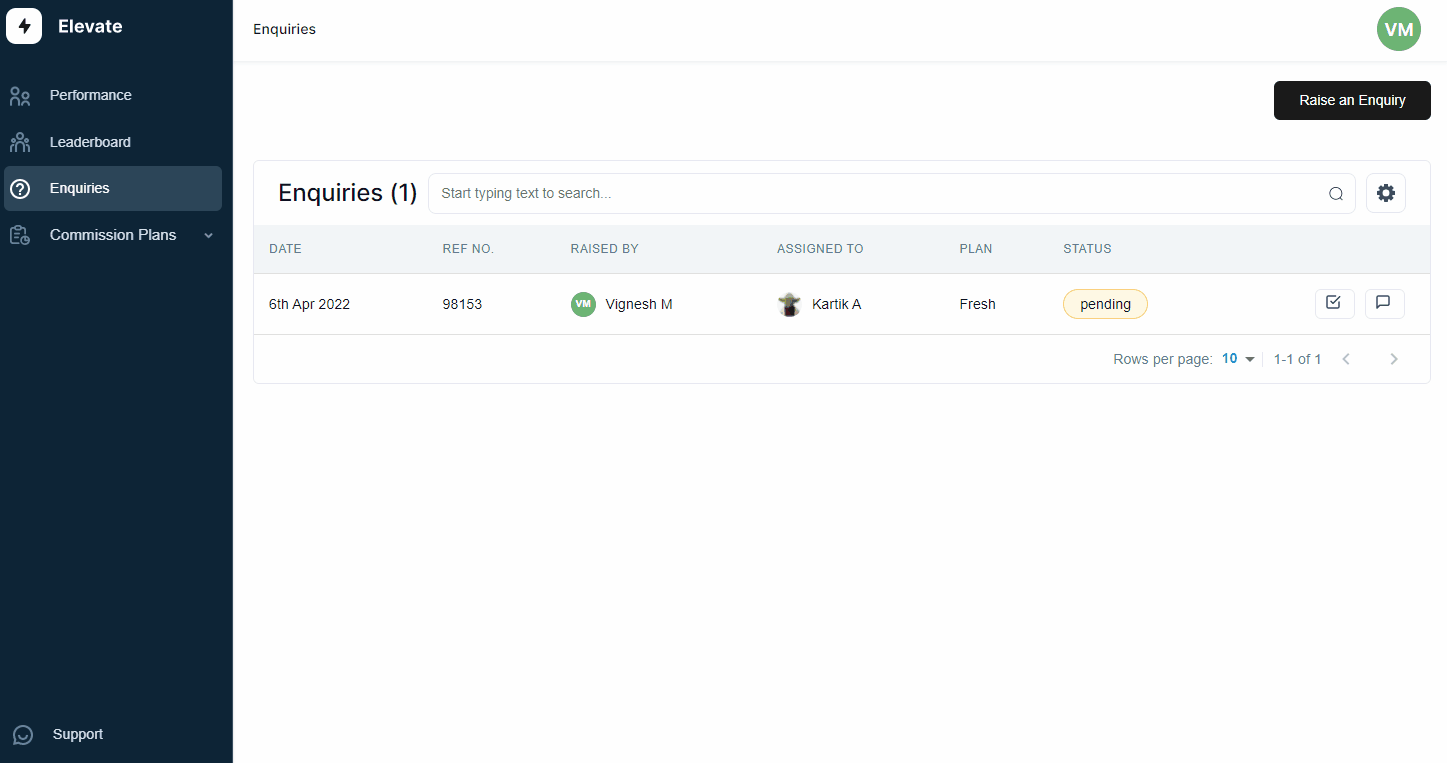 Step 3:
The system will prompt you to select the plan and other details pertaining to the enquiry. Once you have filled in the details, you can select "submit" & the enquiry will be raised to the relevant leader.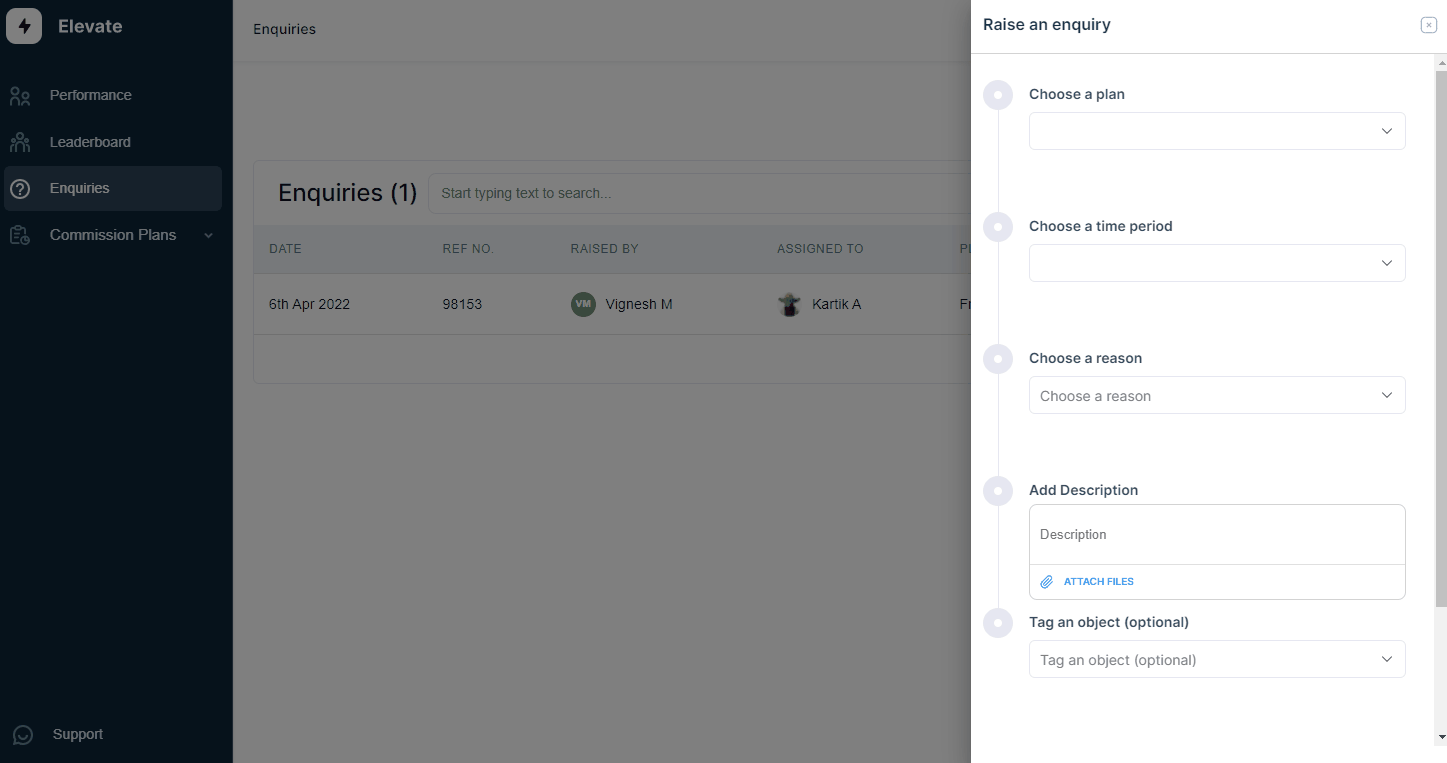 Step 4:
Once the enquiry is raised, it will appear under the enquiries table. If you have any additional questions with the relevant leader, you can click on the chat button on the right side corner and chat real-time with the assignee.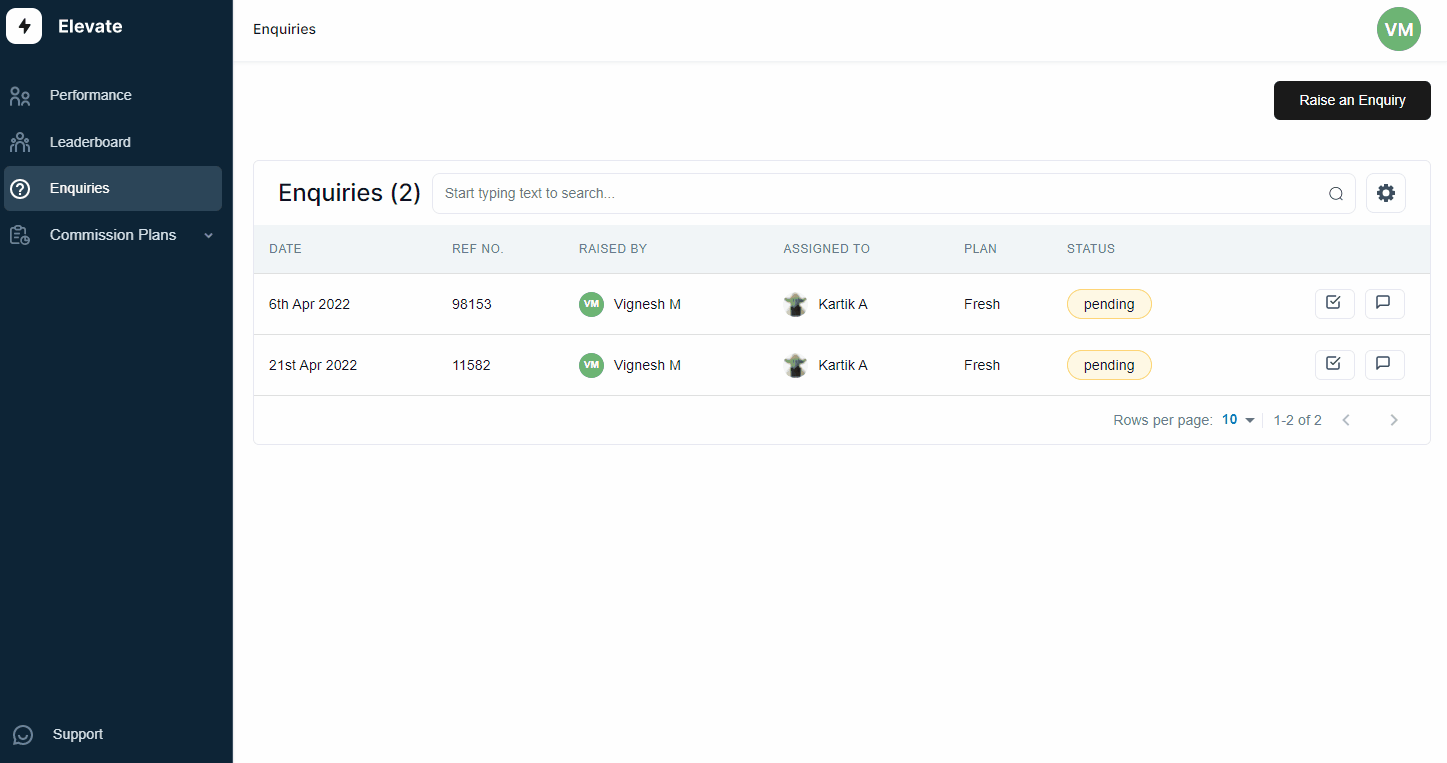 Related Links
Payouts
ElevateHQ Payouts manager lets you create timely payout batches...
Freeze
In this tutorial we will learn how to freeze a rep's commissions ...
Quota Ramp
Wish to create a quota ramp for a new employee? In this tutorial...