Document Signing
Manage all your commission plan documents in one place with ElevateHQ. You can add periodic documents to our system, providing your reps clarity and allowing them to view and/or sign plan documents. In this tutorial, we will show you how to add and manage documents in the system.
Step 1:
Log into your ElevateHQ dashboard and on the left side column, under the commission plans section, click on "Documents".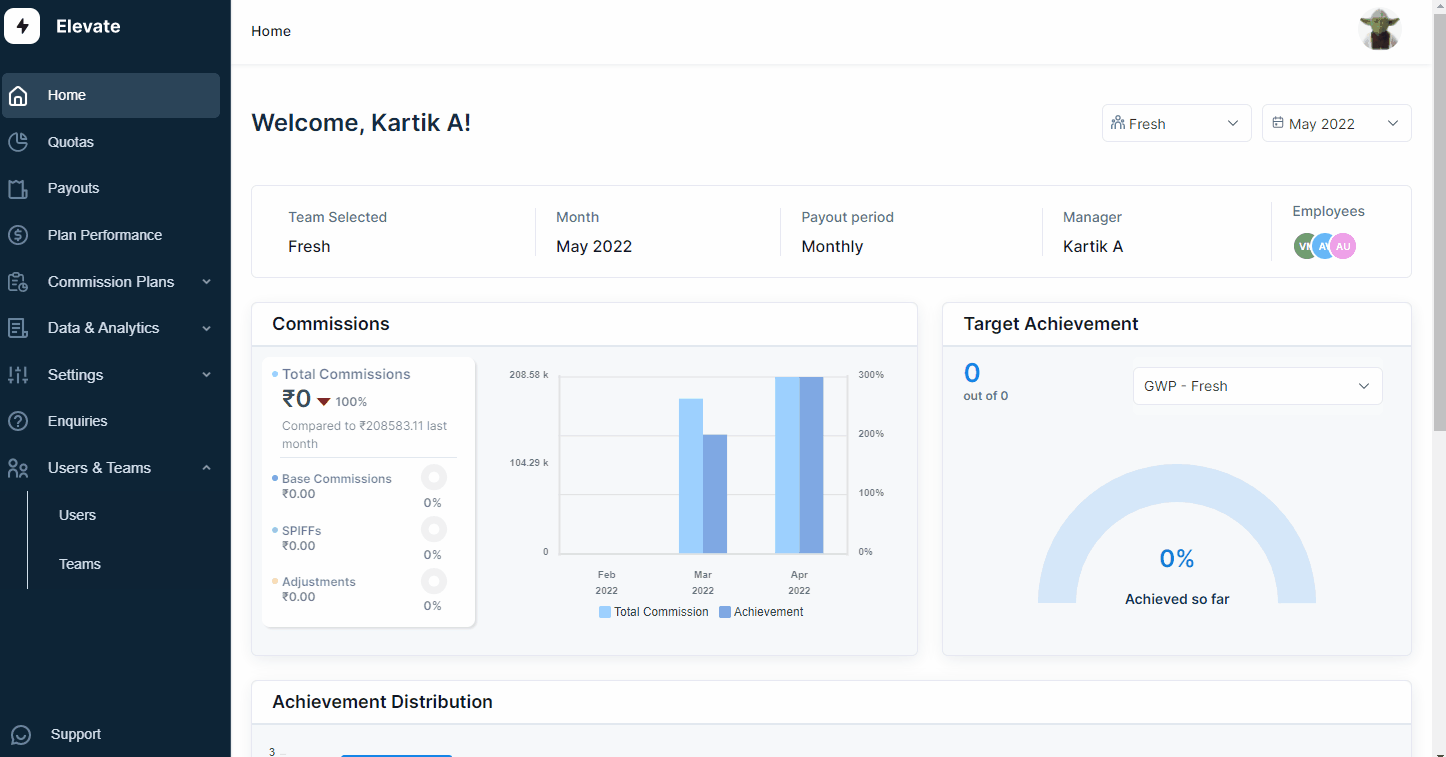 Step 2:
Under the documents tab, select "Upload document", the system then prompt you to add a document name, plan name, company representative, quota details and attach the relevant document. Once you have filled in the details select "Proceed".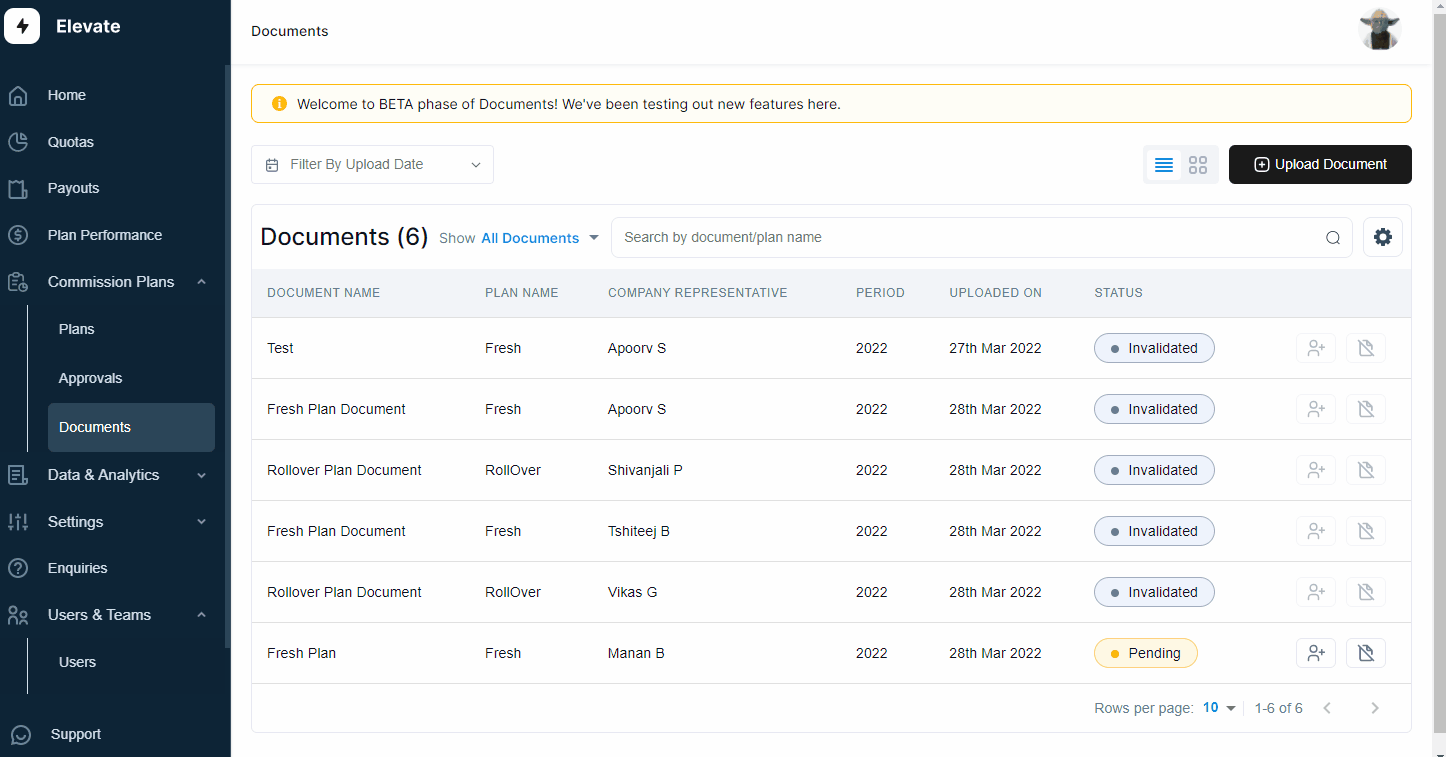 Step 3:
In the next section, the system will prompt you to add employees for the commission plan document. Once you have added the employees select "save document" and the system will send a notification to relevant employees to approve/sign the document.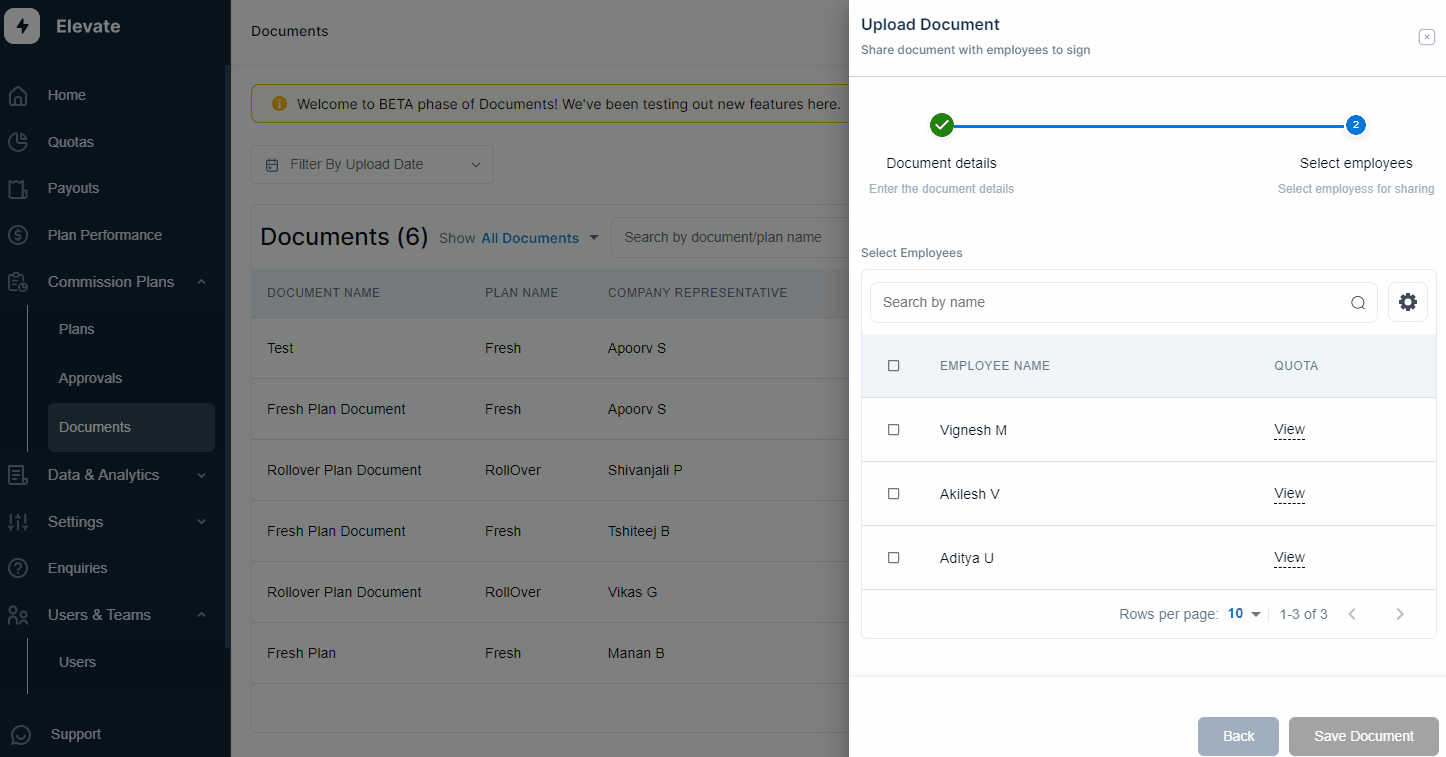 Step 4:
The employees can go to the documents tab and click on the "view document" button on the right side column and then add a signature. If the signatory is a manager, he/she can select the employee documents and add a bulk signature as shown below.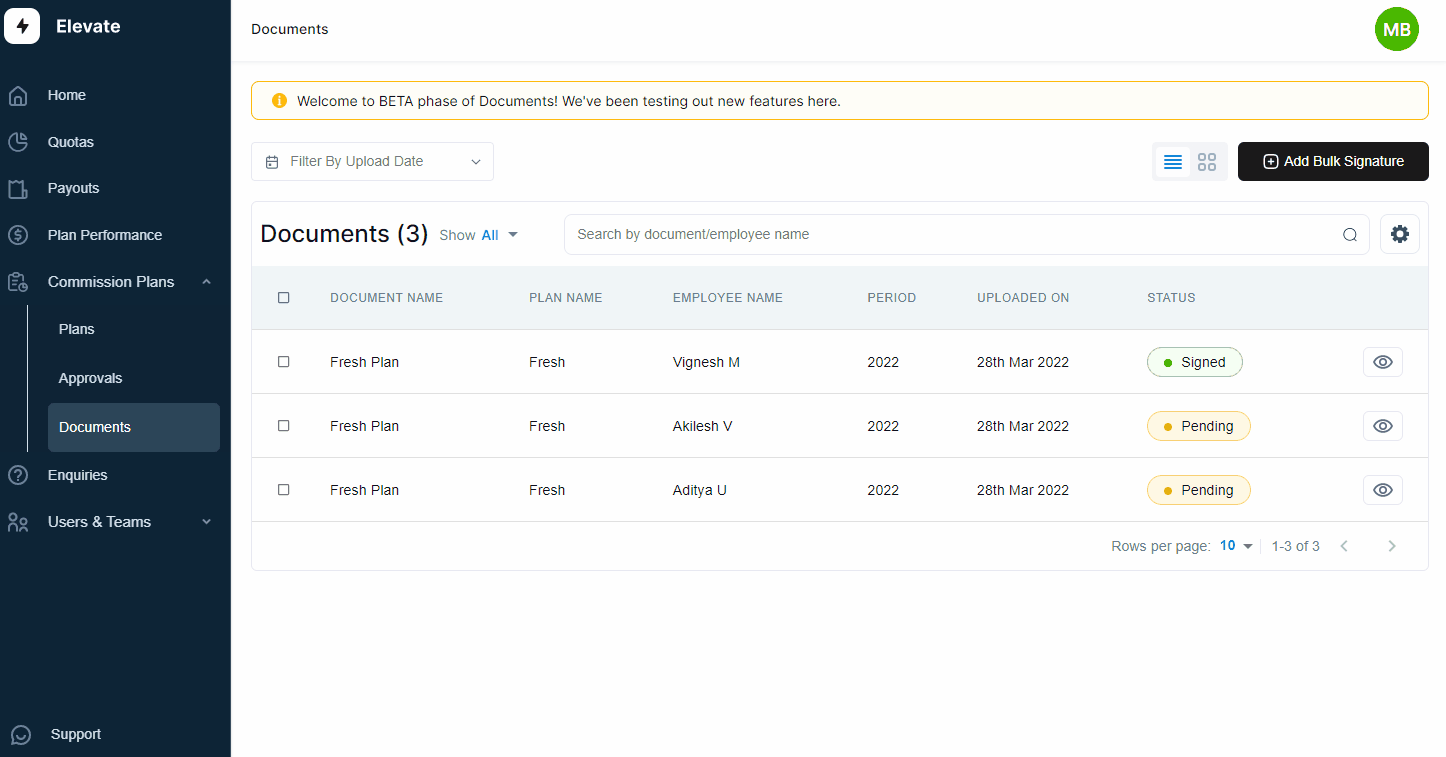 Related Links
Payouts
ElevateHQ Payouts manager lets you create timely payout batches...
Freeze
In this tutorial we will learn how to freeze a rep's commissions ...
Quota Ramp
Wish to create a quota ramp for a new employee? In this tutorial...