Custom Fields
With custom fields, you can now add any field type to plans, teams & users. In this tutorial we will discuss how to add a custom field.
Step 1:
Log in to your ElevateHQ admin dashboard. On the left side panel under the "Settings" section, select "Configs".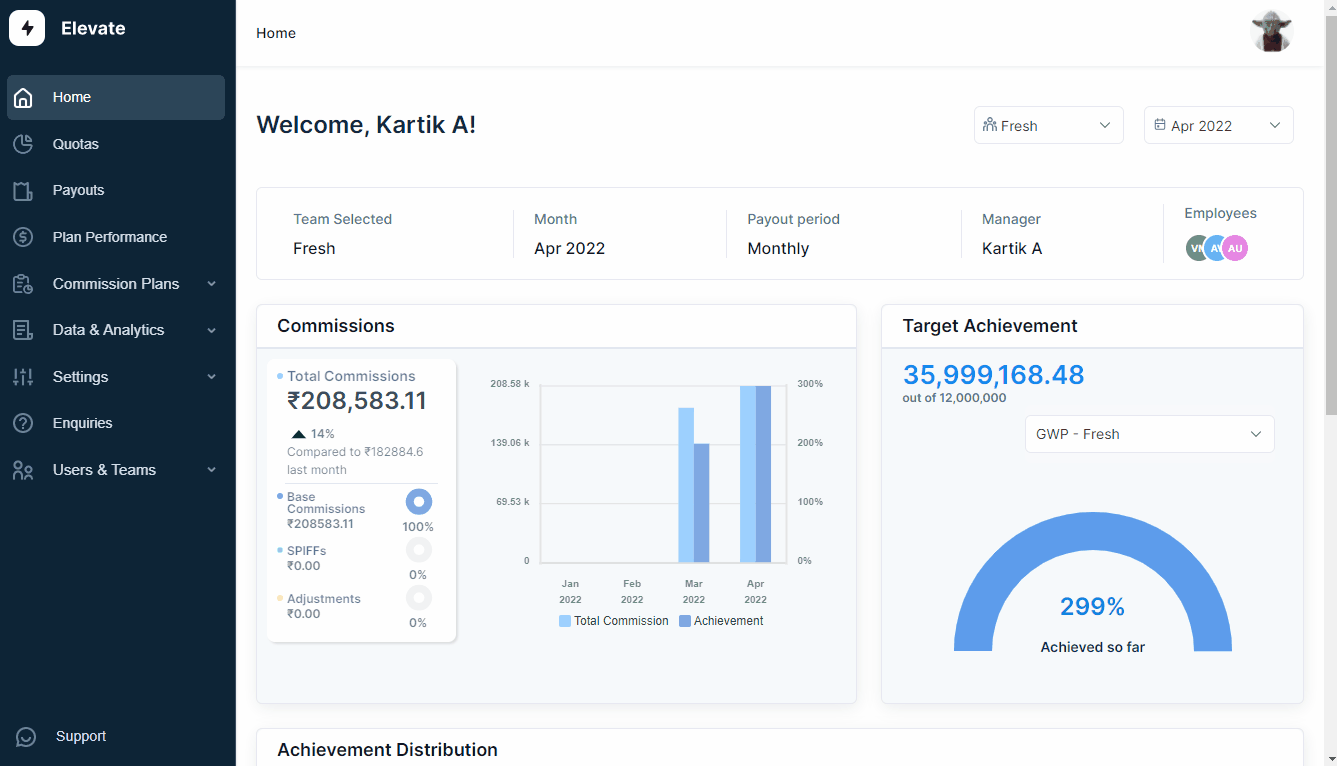 Step 2:
On the configurations tab, select "Custom Fields".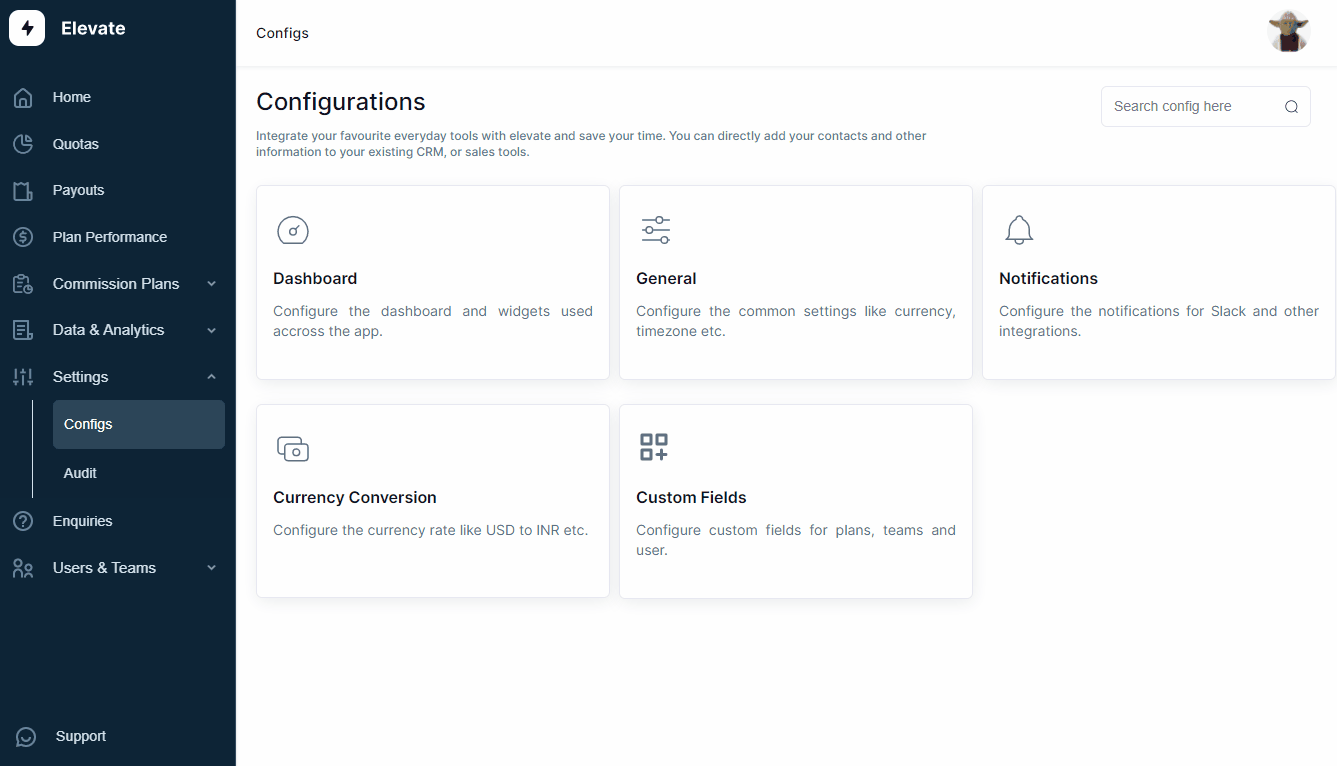 Step 3:
The system will open a window where you can add the Field name, Field category (Plan, teams & users). Select the field type and click "Create field" and the system will add the field to the field type you have chosen.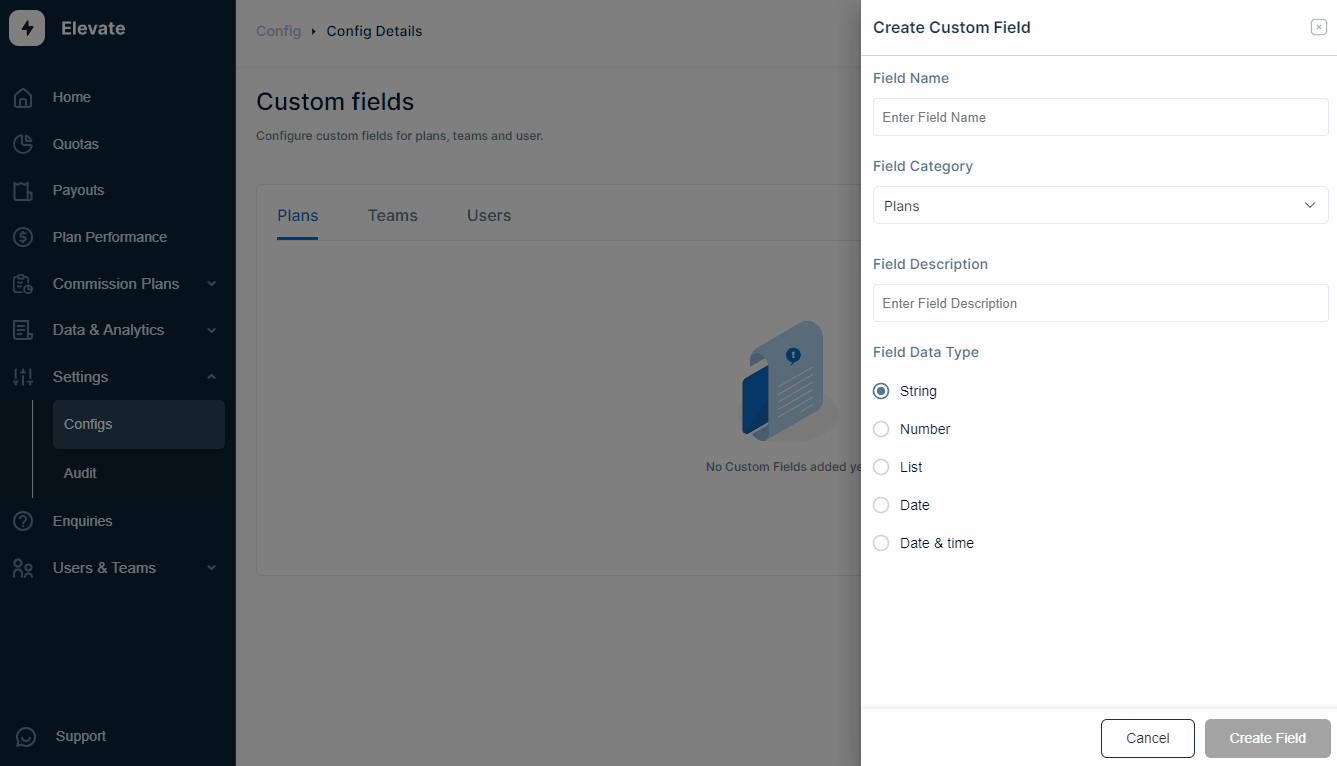 Related Links
Payouts
ElevateHQ Payouts manager lets you create timely payout batches...
Freeze
In this tutorial we will learn how to freeze a rep's commissions ...
Quota Ramp
Wish to create a quota ramp for a new employee? In this tutorial...