Currency Conversion
If your reps are situated across different geographies and you deal with multiple currencies, you may need to set up conversion rates across different currencies. In this tutorial, we will learn how you can add currency rates to the system.
Step 1:
Log in to your ElevateHQ admin dashboard. On the left side panel, under the settings section, click on "Configs"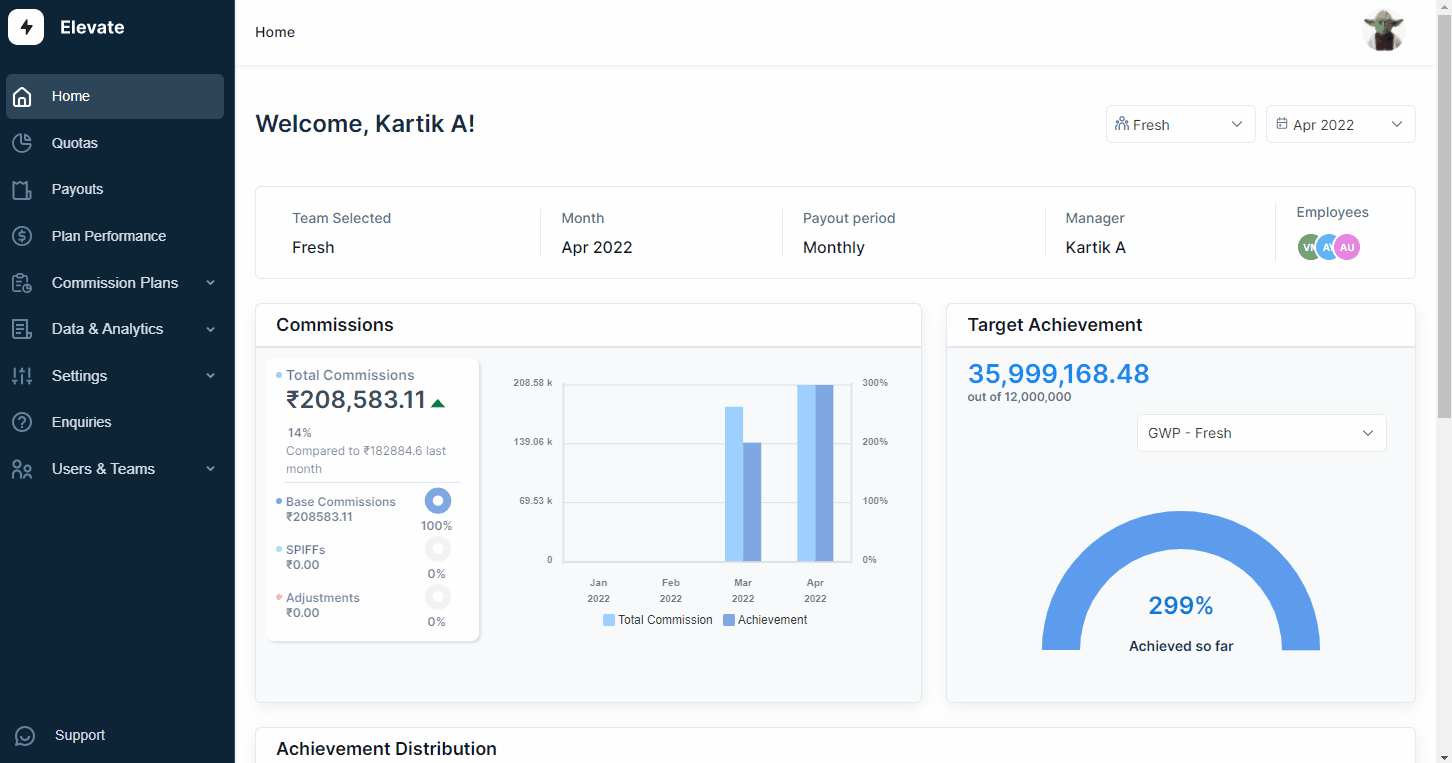 Step 2:
Under the configurations section select "Currency Conversion" and the system will take you to the conversion tab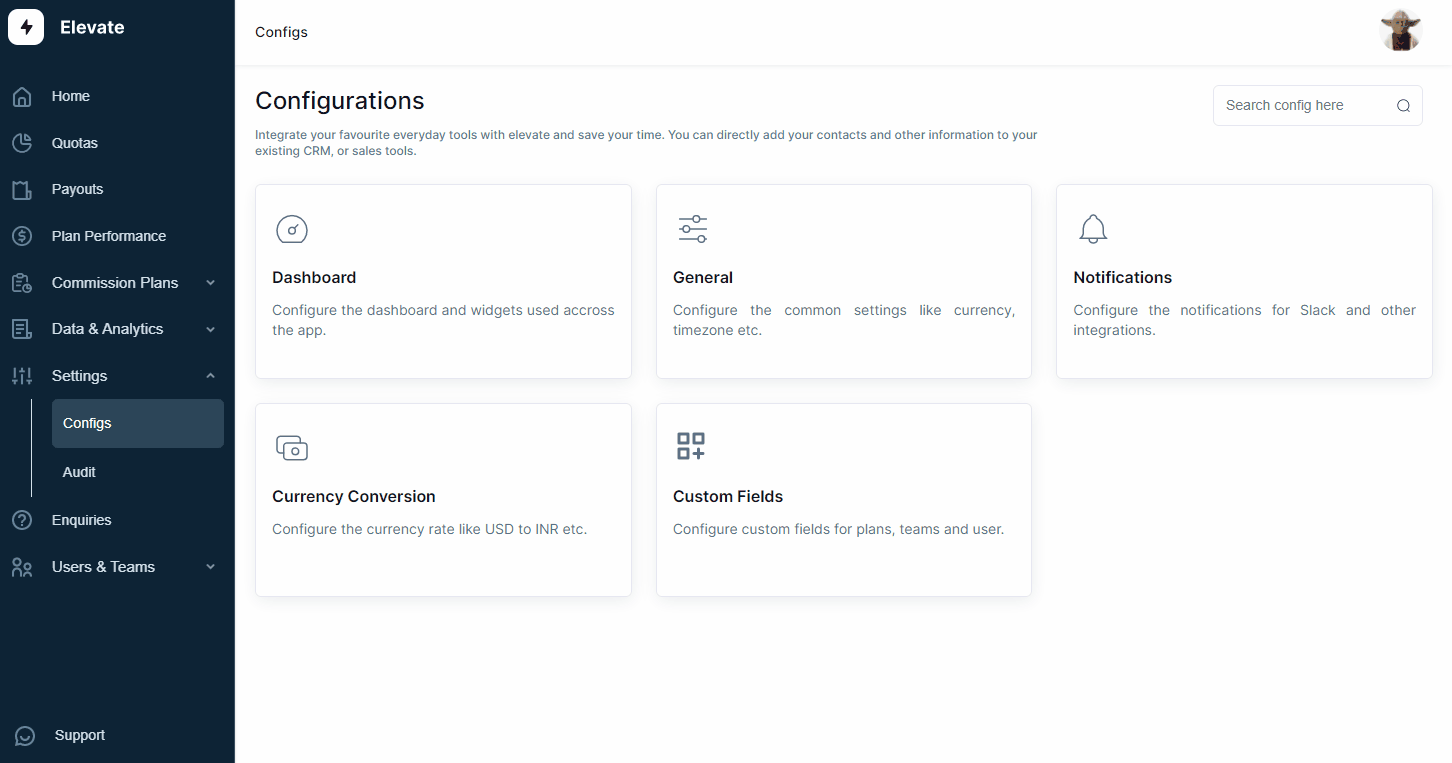 Step 3:
Under the Currency Conversion section, on the top right corner select "Add Rates". A new window will appear. Here you can select the period type, exact period, conversion currencies & add the rate value and click on submit. The system will add the new rates applicable for the time period you selected.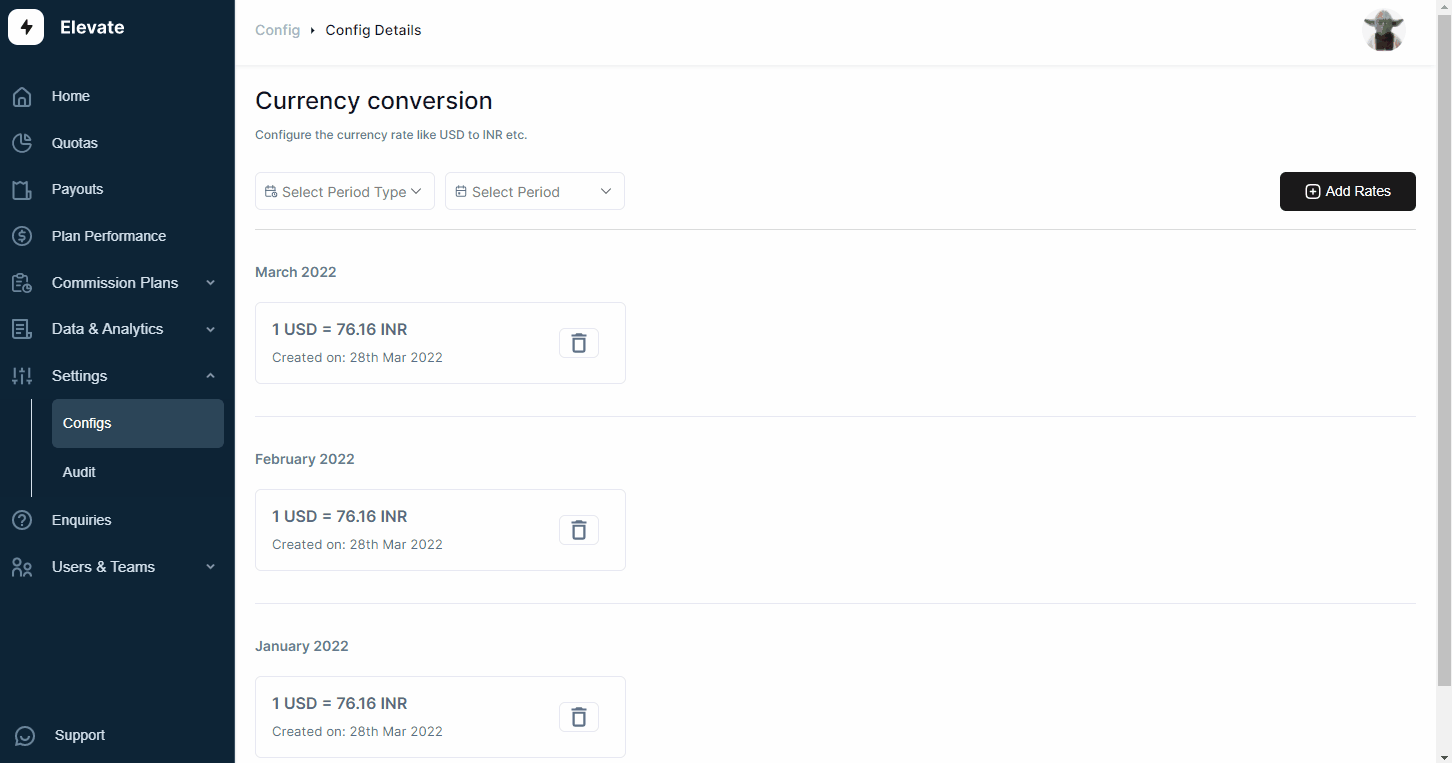 Related Links
Payouts
ElevateHQ Payouts manager lets you create timely payout batches...
Freeze
In this tutorial we will learn how to freeze a rep's commissions ...
Quota Ramp
Wish to create a quota ramp for a new employee? In this tutorial...