From $100 to $1000: The 25 Best Revenue Tech Tools to Boost Sales and RevOps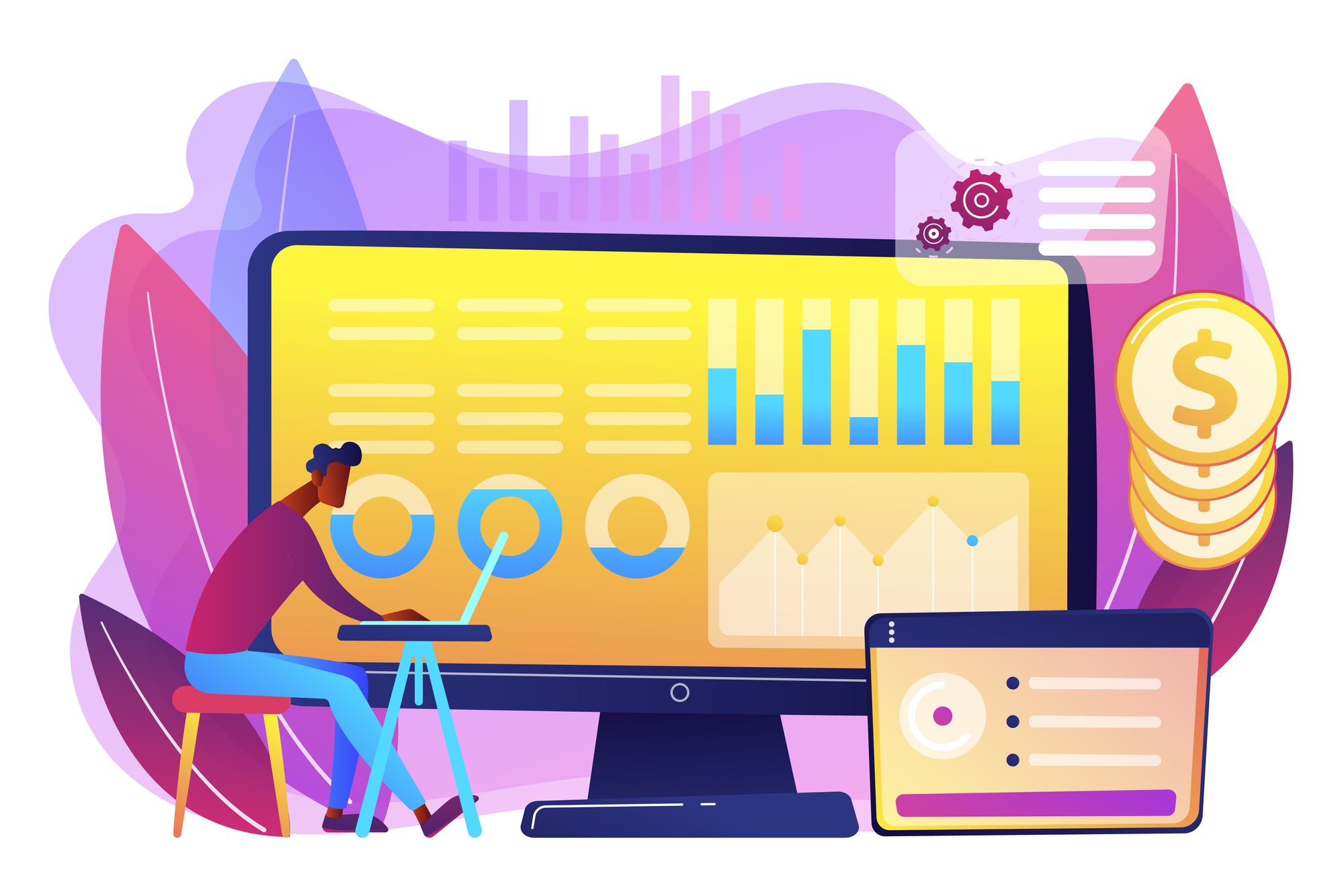 Executive summary: This comprehensive guide outlines the essential revenue tech tools across different budget ranges. From CRM systems and sales engagement platforms to commission management tools and revenue analytics, you'll find the perfect solutions to enhance your sales and revenue operations. Whether you have a budget under $100, $500, or $1000, this summary provides a quick overview of the tools you need to optimize your revenue generation efforts.
---
Building an effective revenue tech stack is crucial for businesses aiming to enhance their sales and revenue generation processes.

With a wide range of tools available, it can be challenging to determine which ones are most suitable for your budget.

So which tool should you add to your stack?
But more importantly, which tool is more suited to your budget?

In this article, we'll cover all the tools that you need to have based on three budget categories: $100, $500, and $1000. We'll also cover their most important features and pricing.
1. Under $100
Just have under $100 for your budget?
No worries!
Here are two core revenue tech tools that you need:
A. CRM (Customer Relationship Management)
A CRM system is fundamental for managing customer relationships, tracking sales activities, and driving revenue growth. It serves as a central hub for your customer data and helps streamline sales processes – enabling effective customer engagement and sales pipeline management.
a. Salesforce
Salesforce CRM helps businesses unite their teams around customers, provide actionable insights from data, attract prospects, and retain loyal customers.

Key features:
Store, track, and analyze customer and prospect information in one central location.
Get a 360-degree view of customers by integrating data from multiple sources for personalized interactions and improved customer service.
Automates repetitive tasks and provides data-driven insights, empowering employees to make informed decisions.
Integrates with various tools and platforms, including Slack, for seamless communication and collaboration.
Pricing:
Starts at $25/month per user when billed annually.
b. HubSpot CRM
HubSpot CRM provides a central database for managing contacts and leads, allowing businesses to track interactions, organize customer information, and monitor the sales process.

Key features:
Offers a real-time view of your entire sales pipeline on a visual dashboard.
Detailed reports on sales activity, productivity, and individual performance.
Email tracking, prospect tracking, meeting scheduler, and more to close more deals with less effort.
Can organize and sort deals in your sales pipeline, set tasks and reminders, send emails, and more.
Pricing:
HubSpot offers a limited free plan. Its paid plans start at $20/month for up to 2 users.
c. Zoho CRM
Zoho CRM is designed to help businesses streamline sales and marketing activities, improve customer engagement, and drive business growth.

Key features:
Automate sales, marketing, and support functions to save time and streamline processes.
Capture, score, and follow up on leads with detailed contact information.
Track and manage deals at every stage to optimize sales opportunities.
Create workflows to reduce manual data entry and eliminate redundancies.
Pricing:
Zoho CRM pricing starts at $20/user per month when billed monthly.
B. Sales Engagement
A sales engagement tool streamlines communication, improves efficiency, enables personalization at scale, and more.
a. Outreach
Outreach is a sales engagement platform that helps sales teams create and close more deals, drive pipeline growth, and more – boosting sales performance.

Key features:
Streamline sales processes – from prospecting and lead generation to deal management and closing.
Offers various channels like email, phone calls, and social media to engage more leads and improve the chances of conversion.
Use forecasting to adjust assumptions, model scenarios, and analyze trends.
Quickly identify and prioritize the winnable opportunities and spot at-risk deals.
Pricing:
Contact sales to request pricing.
b. Outplay
Outplay is an all-in-one sales platform designed to accelerate sales for high-velocity sales teams.

Key features:
Create prospect lists and perform bulk actions with ease.
Personalized engagement with prospects through automated sequences across various channels.
Capture inbound leads and seamlessly schedule meetings using an embedded calendar.
Automated round-robin assignment for efficient lead routing.
Pricing:
Offers a limited free plan. Paid plans for the sales engagement platform start at $99/month.
c. Klenty
Klenty is a sales engagement platform that aims to streamline and automate sales outreach and engagement processes.

Key features:
Helps sales reps engage with prospects across multiple channels, including email, calls, and LinkedIn.
Send highly personalized emails with features like liquid templates, placeholders, video personalization, and dynamic content insertion.
Provides email validation, custom domain tracking, cadence throttling, and random intervals.
Offers A/B testing capabilities, team reports, live feed updates, and cadence reports.
Pricing:
Plans start at $60/user per month when billed quarterly.
2. Under $500
Now that you've picked your CRM and sales engagement tool, let's consider adding other software, like sales enablement tools, commission management software, etc., to your tech stack.
A. Sales Enablement
A sales enablement tool helps maximize sales effectiveness, drive revenue growth, and deliver a superior buyer experience.
a. Highspot
Highspot helps sales organizations drive revenue growth by empowering sales teams with the right tools and resources.

Key features:
Quickly find and use the most relevant content for each sales scenario.
Track how prospects and customers interact with content, identify high-performing assets, and more.
Incorporates artificial intelligence (AI) to enhance buyer engagement.
Offers configurable reporting and role-based scorecards that provide insights into sales, marketing, and enablement activities.
Pricing:
Book a demo to get in touch.
b. Seismic
Seismic is a sales enablement platform that helps sales teams by providing the necessary resources and reinforcement in one centralized place.

Key features:
Provides easy access to relevant, up-to-date content and verified answers to keep conversations with prospects moving forward.
Helps ramp up sales representatives faster with consistent and trackable training and coaching.
Organize content effectively, making it easy for sellers to find the most up-to-date and effective collateral.
Provides data-backed insights and analytics that optimize sales effectiveness.
Pricing:
Book a demo to get in touch.
c. Showpad
Showpad is a platform that provides content and training solutions to help sales teams engage buyers and run deals with confidence.

Key features:
Centralizes content and sales tools, making it easy for sellers to find the right content for each buyer interaction.
Create dynamic experiences that bring physical products to life in digital app experiences.
Provides onboarding, training, and coaching resources to help sales teams become trusted advisors.
Enables data-driven decision-making by identifying which content and training resonates with sellers and engages buyers.
Pricing:
Contact for custom pricing.
B. Commission Management
Commission management tools provide transparency in commission structures, minimize disputes, and enable data-driven decision-making by tracking sales performance and its impact on revenue.
a. ElevateHQ
ElevateHQ is a commission automation tool designed for small to medium-sized businesses. It offers a range of features that help streamline and automate commission management processes.

Key features:
Flexible commission plan designer to create custom sales compensation plans tailored to their specific needs.
Real-time commission tracking, providing sales teams with visibility into their earnings.
Transparent dashboards and workflows for dispute resolution.
Seamlessly integrates with HubSpot CRM, enabling businesses to leverage their existing CRM data for commission calculations.
Pricing:
Pricing starts at $25/user per month.
b. Performio
Performio is an enterprise-grade incentive compensation management software that automates and simplifies calculating and managing sales commissions.

Key features:
Can handle complex commission structures and business rules with ease.
Calculate sales commissions by automating the process and eliminating the need for manual spreadsheet calculations.
Performance dashboards and analytics to track sales performance, commission earnings, and other key metrics.
Incentive plan simulations to model different commission structures and scenarios to optimize their incentive plans.
Pricing:
Book a demo to get in touch.
c. CaptivateIQ
CaptivateIQ is a sales commission software that helps businesses transform their sales commissions from an expense into a driver for their organization.

Key features:
Design and customize commission plans based on your unique requirements, supporting different commission structures, tiers, thresholds, and more.
Automates commission calculations, saving time and reducing errors
Provides sales representatives with transparent commission dashboards.
Offers multiple integrations to help businesses consolidate commission-related data from multiple sources.
Pricing:
Contact sales for custom pricing.
C. Email Marketing
Email marketing tools allow you to effectively engage with your audience, nurture leads, and drive conversions.
a. Mailmodo
Mailmodo is an email marketing platform that offers features to automate and enhance email marketing campaigns.

Key features:
Offers an easy to use drag and drop editor.
Create interactive emails with forms, surveys, quizzes, polls, calendars, ratings, and checkboxes.
Integrates with over 1,000 tools, enabling users to bring in data from various sources and connect.
Set up automated email journeys and workflows.
Pricing:
Mainmodo pricing starts at $99/month.
b. Mailchimp
MailChimp is a widely popular email marketing and marketing automation software that helps create, send, and manage email campaigns and automate marketing tasks.

Key features:
Send the right message at the right time to convert more customers.
Boost customer loyalty by predicting the right audience segments to target.
Set up automation that triggers emails based on customer behavior to drive more traffic and sales by setting up automations.
Access 20+ AI and data tools to create content, customize designs, and analyze performance.
Pricing:
Mailchimp offers a limited free plan for 1 user. Other plans start at $9.31/month.
D. Social Media Management
A social media management tool is an indispensable component of a revenue tech stack. It enables you to plan content, publish, schedule posts, etc.
a. Social Champ
SocialChamp is a social media management and automation tool that helps businesses and individuals streamline their social media marketing efforts.

Key features:
Create, edit, and publish content using features like workspace, integrations, drafts, queues, first comments, geo-tagging, and more.
Edit, create, reschedule, delete, filter, and preview all published and scheduled content.
Track platform-specific metrics for each social media profile.
Generate PDF reports with charts and graphs, and utilize white-labeling options.
Pricing:
Offers a limited free plan. Paid plans start at $29/month for up to 2 users.
b. Hootsuite
Hootsuite is a social media management platform that allows businesses and marketers to manage their social media presence effectively.

Key features:
Schedule and publish content to multiple social media platforms from a single dashboard.
Social media calendar and planner to help you plan and organize your content.
Save time by scheduling hundreds of posts in advance with Hootsuite's bulk social media scheduler.
Monitor platform-specific metrics, generate reports with charts and graphs, and gain insights.
Pricing:
Hootsuite plans start at $99/month when billed annually.
3. Under $1000
With a budget of $1000, you can add a few more tools to complete your tech stack. Here are your options.
A. Forecasting and Pipeline Management
A forecasting and pipeline management tool enables accurate revenue forecasting, improves sales visibility, and facilitates collaboration. It also provides customer insights – contributing to overall revenue growth.
a. Gong
Gong helps sales teams improve their performance by providing deep insights, data-driven guidance, and a unified platform for managing customer interactions and revenue workflows.

Key features:
Automatically captures and updates data for unprecedented visibility into teams, deals, and pipelines.
Provides visibility into customer interactions, market dynamics, and key workflows like prospecting, pipeline management, forecasting, and coaching.
Offers reliable rollups and predictable revenue by leveraging data and insights from customer interactions.
Uses AI to provide a deep understanding of sales conversations and insights for making critical revenue decisions.
Pricing:
Contact sales for a custom quote.
b. monday.com
monday.com is a CRM (Customer Relationship Management) software that offers customizable features to streamline sales processes and improve efficiency.

Key features:
Log and track various activities related to leads and contacts, such as calls, meetings, and notes.
Can edit deal stages, add columns, manage multiple pipelines, and more.
Custom dashboards provide visibility into deal progress, sales figures, and team performance.
Automate tasks such as lead assignment, activity reminders, and email notifications when a lead opens an email.
Pricing:
Plans start at $12.5/seat per month with unlimited customizable pipelines, contacts, boards, etc.
B. Revenue Analytics
A revenue analytics tool provides valuable insights into revenue streams, customer behavior, and sales performance. It also allows you to track KPIs, identify trends, and optimize revenue strategies, leading to informed decisions and sustainable business growth.
a. Domo
Domo is a data experience platform that helps businesses harness the power of data for making informed decisions.

Key features:
Offers intuitive visualizations, dashboards, and reporting tools to enable data-driven decision-making.
Can build automated models, perform predictive analytics, and extract meaningful insights from data.
Supports features like user permissions, monitoring, certification workflows, and encryption to safeguard sensitive information.
Supports integration with popular services like Google, AWS, Snowflake, BigQuery, Redshift, SQL, and more.
Pricing:
Offers a free trial. Contact sales for custom pricing.
b. Nektar
Nektar is an industry-first Revenue Operations (RevOps) platform that aims to accelerate revenue growth by improving CRM data quality and providing comprehensive insights.

Key features:
Automatically identifies data gaps and captures valuable contact and activity data from various GTM (go-to-market) tools.
Helps uncover contacts that are likely to engage with marketing or sales efforts.
Provides leading indicators by highlighting deal progression, health, and potential risks.
Offers visibility into the personas that need to be targeted.
Pricing:
Contact support to get a custom quote.
C. Marketing Automation
A marketing automation tool streamlines workflows, automates tasks, and enables personalized communication. It also provides valuable insights, facilitates lead nurturing, and enhances marketing efficiency and ROI.
a. Adobe Marketo Engage
Adobe Marketo Engage is a marketing automation platform offered by Adobe as part of the Adobe Experience Cloud suite of products. It allows sales and marketing teams to collaborate and execute their strategies effectively.

Key features:
Automate marketing processes and campaigns across multiple channels.
Supports account-based marketing strategies for targeted and personalized marketing efforts.
Manage and track leads throughout the customer journey.
Analytics and reporting to measure the effectiveness of marketing campaigns and track key performance metrics.
Pricing:
Book a demo to get in touch.
b. Salesforce Marketing Cloud
Salesforce Marketing Cloud is a comprehensive digital marketing platform that allows businesses to create, automate, and personalize marketing campaigns across multiple channels.

Key features:
Deliver personalized customer experiences across email, web, mobile, social media, and other digital channels.
Engage with customers through various channels, including email, mobile messaging, social media, advertising, and more.
Target key accounts and decision-makers, aligning marketing and sales efforts.
Optimize marketing performance and spending through analytics and intelligence capabilities.
Pricing:
Prices vary for different marketing cloud editions.
D. Revenue Operations (RevOps) Platform
A revenue operations platform centralizes and automates revenue-related processes, improving efficiency and productivity. It offers a holistic view of the revenue lifecycle, enabling better data analysis and decision-making
a. Clari
Clari is a platform that helps sales teams improve their CRM (Customer Relationship Management) processes and drive revenue growth.

Key features:
Eliminates the need for manual data entry by automatically capturing, syncing, and updating CRM data.
Provides visibility into the sales pipeline, allowing reps to track progress and identify opportunities.
Can forecast by various dimensions, such as team, product, geography, and revenue stream.
Automatically summarizes sales calls and provides suggested actions with the help of AI.
Pricing:
Contact for a custom quote.
b. InsightSquared
InsightSquared is a robust sales forecasting and analytics platform that enables organizations to drive revenue growth and make data-driven decisions.

Key features:
Automates and streamlines the forecasting process across your sales team.
Offers intelligent RevOps dashboards for data-driven decision-making.
Automatically syncs deal activity and engagement levels to analyze the sales process.
Captures and analyzes data from real-time customer conversations.
Pricing:
Contact for a custom quote.
c. LeanData
LeanData is a Revenue Orchestration Platform that helps organizations streamline their revenue generation processes and drive efficient revenue growth.

Key features:
Effectively captures and acts on buyer signals.
Eliminates the need for back-and-forth emails by utilizing flexible and automated scheduling solutions.
Streamlines and automates complex revenue-generating processes with speed and precision.
Enables prospects to book meetings through web forms instantly.
Pricing:
Book a demo to get in touch.
Key Takeaways
Regardless of your budget, there are solutions available to meet your specific needs.

From comprehensive CRM systems and powerful sales engagement platforms to efficient commission management tools and insightful revenue analytics, these tools will empower your sales team and streamline your revenue operations.

Go through the list of tools mentioned above and start building your revenue tech stack today!