Analytics
With analytics, you can create and customise dashboards for your team. In this tutorial, we will discuss how to set up a dashboard in analytics.
Step 1:
Log into your ElevateHQ admin dashboard. On the left side panel, under the data & analytics section, select "Anaytics".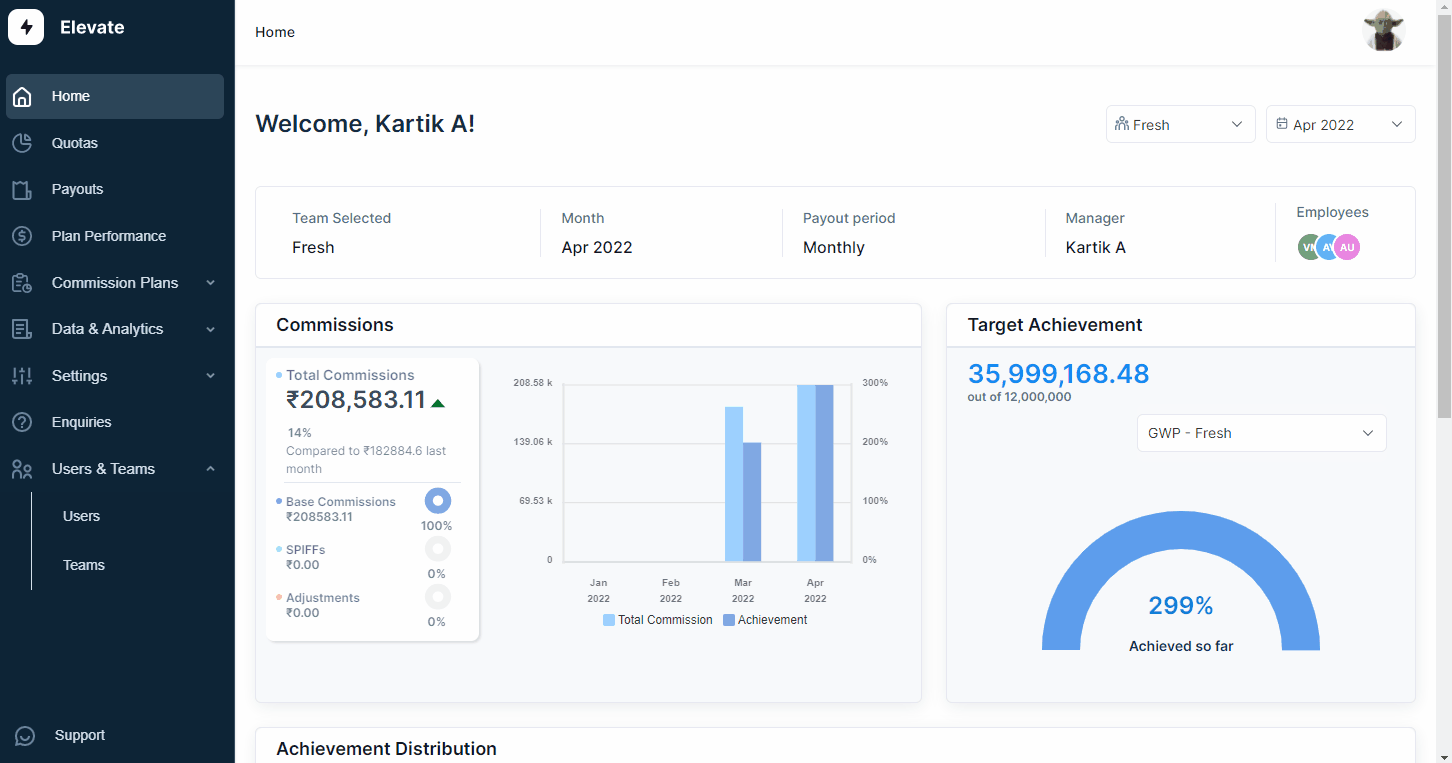 Step 2:
The system will open the analytics window. On the analytics screen select "Add chart".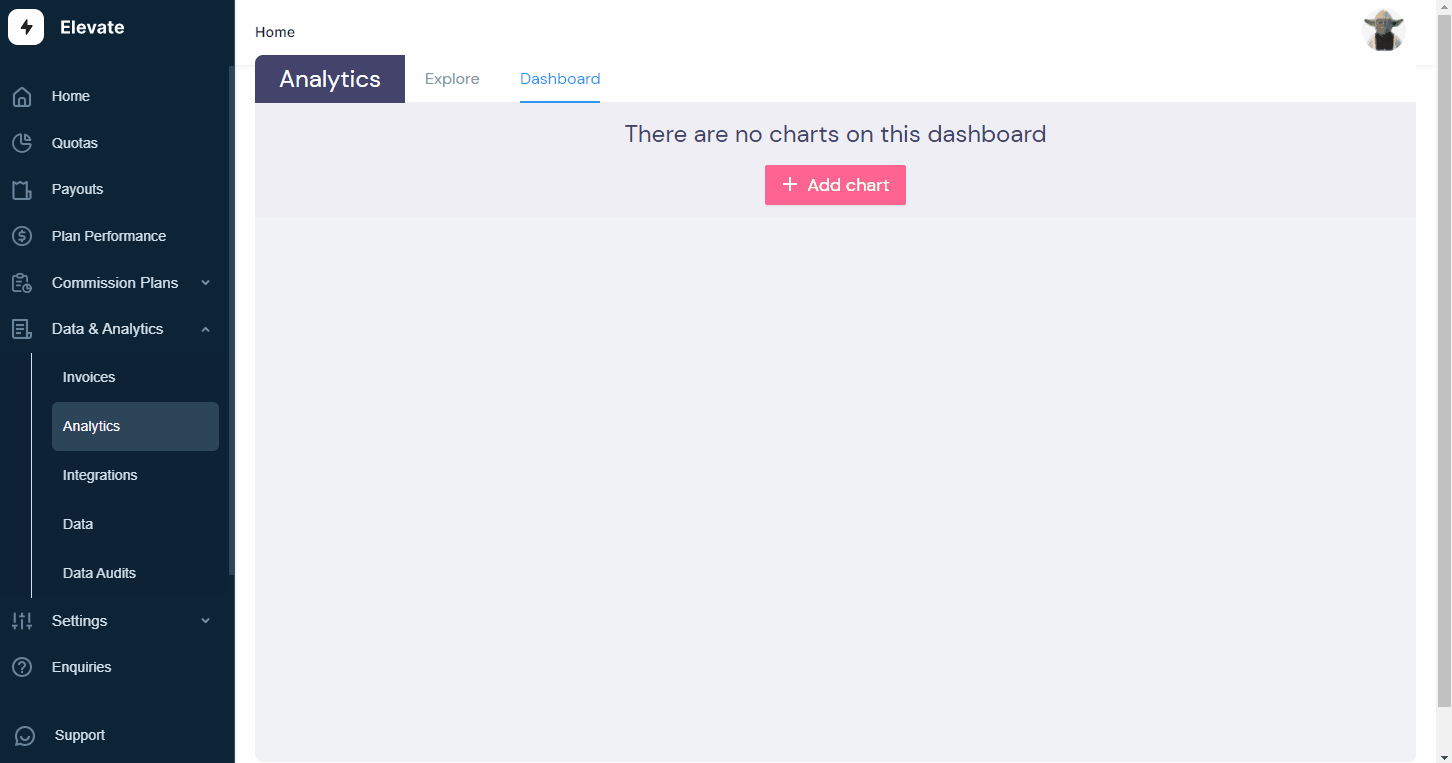 Step 3:
The system will then show you components that you can add to create a chart. Select the components that you wish to measure, you can even modify these using the variables on offer, and the system will display the dashboard.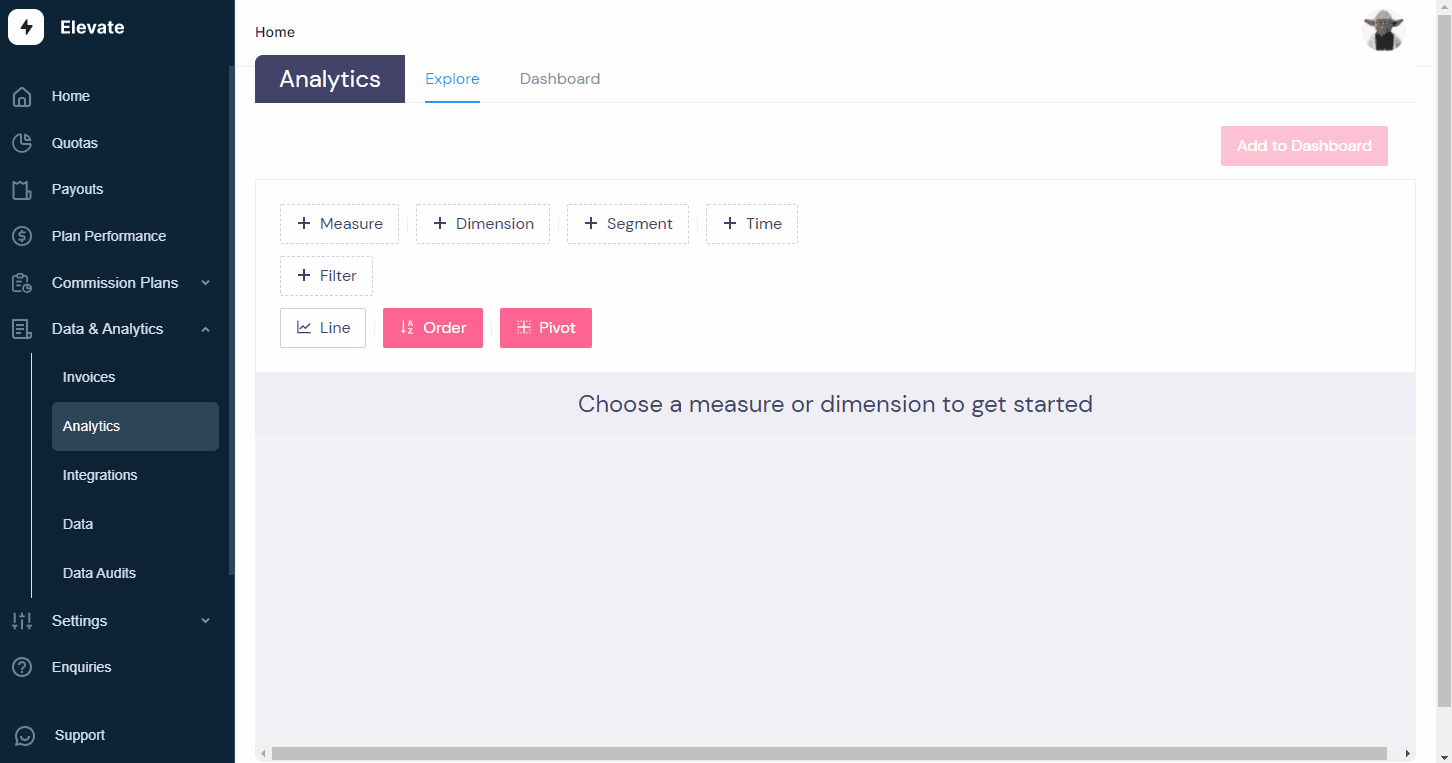 Related Links
Payouts
ElevateHQ Payouts manager lets you create timely payout batches...
Freeze
In this tutorial we will learn how to freeze a rep's commissions ...
Quota Ramp
Wish to create a quota ramp for a new employee? In this tutorial...