Add User (Quotas)
In this tutorial, we will guide you on adding a new user to a quota.
Step 1:
Log in to your ElevateHQ dashboard. On the left side panel select "Quotas"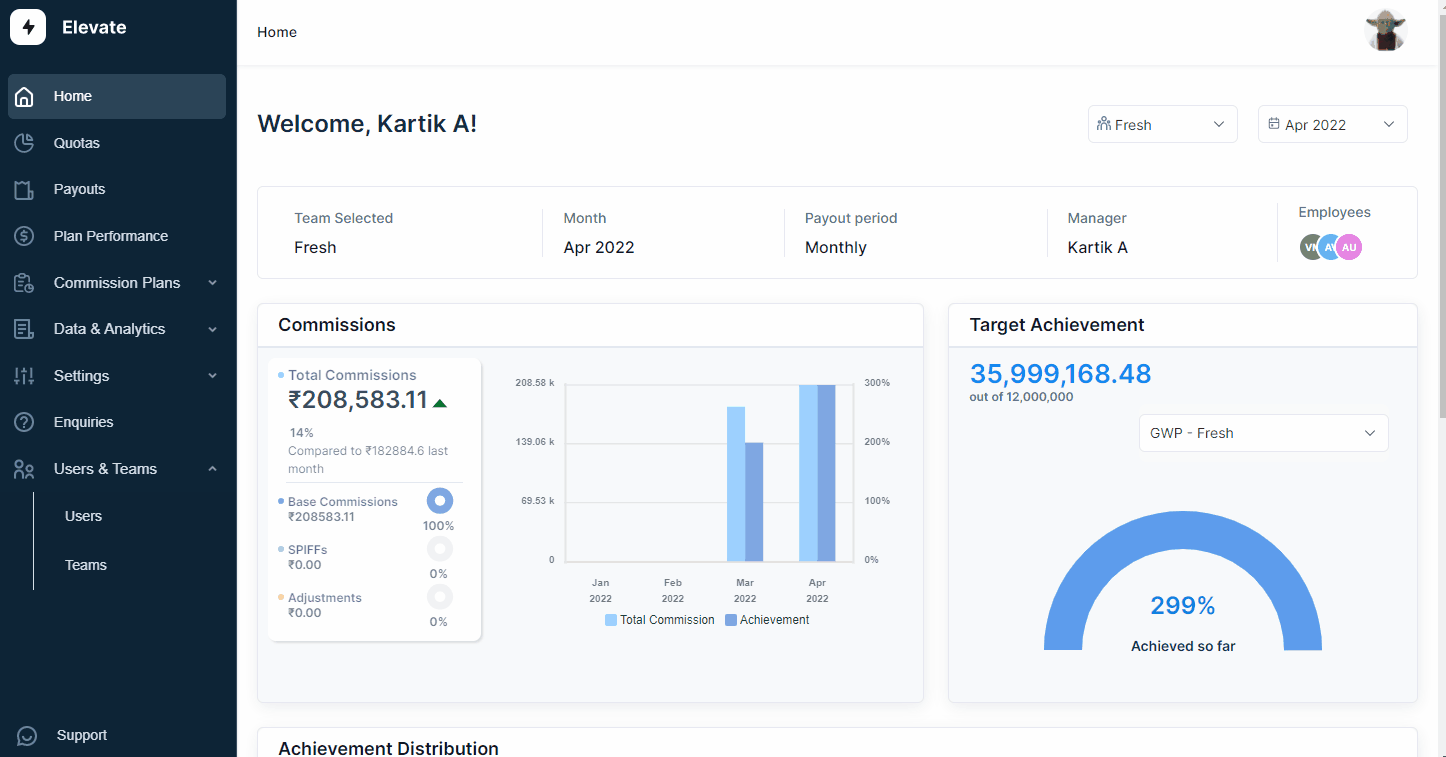 Step 2:
Identify the quota for which you wish to add a new user, on the right side select "Add user".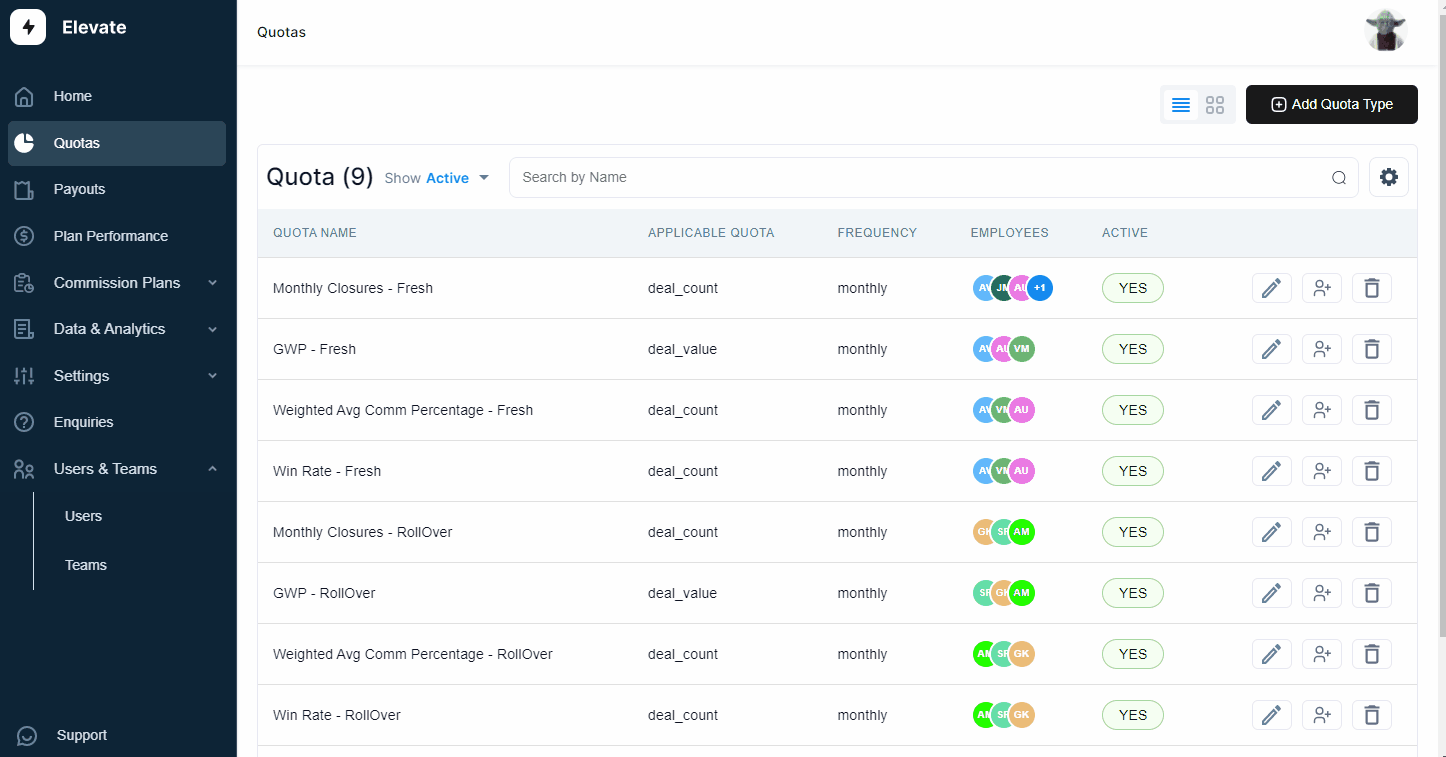 Step 3:
The system will open a tab where you can select the user and add quota values for that user. Once you have filled in the details, click "Add" and the user will be added to that quota.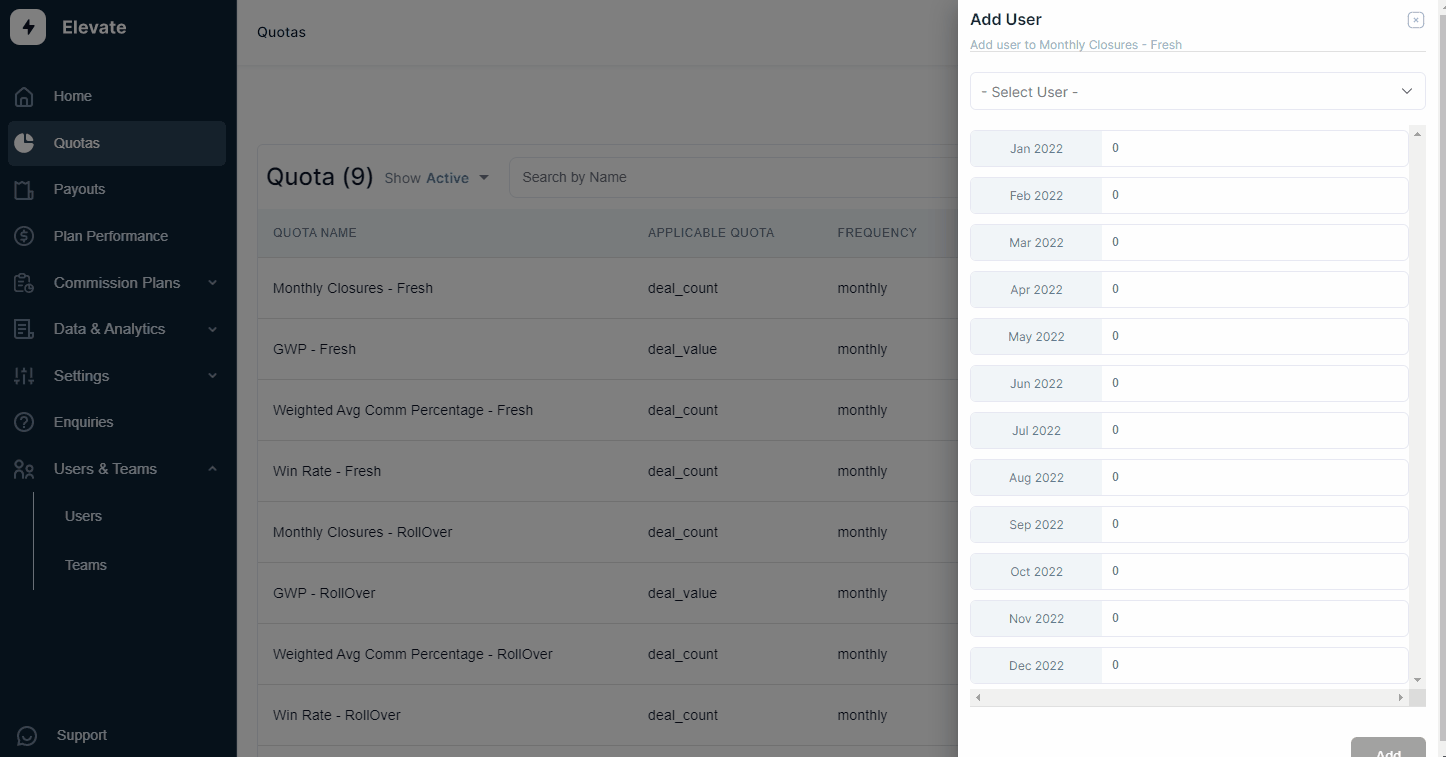 Related Links
Payouts
ElevateHQ Payouts manager lets you create timely payout batches...
Freeze
In this tutorial we will learn how to freeze a rep's commissions ...
Quota Ramp
Wish to create a quota ramp for a new employee? In this tutorial...